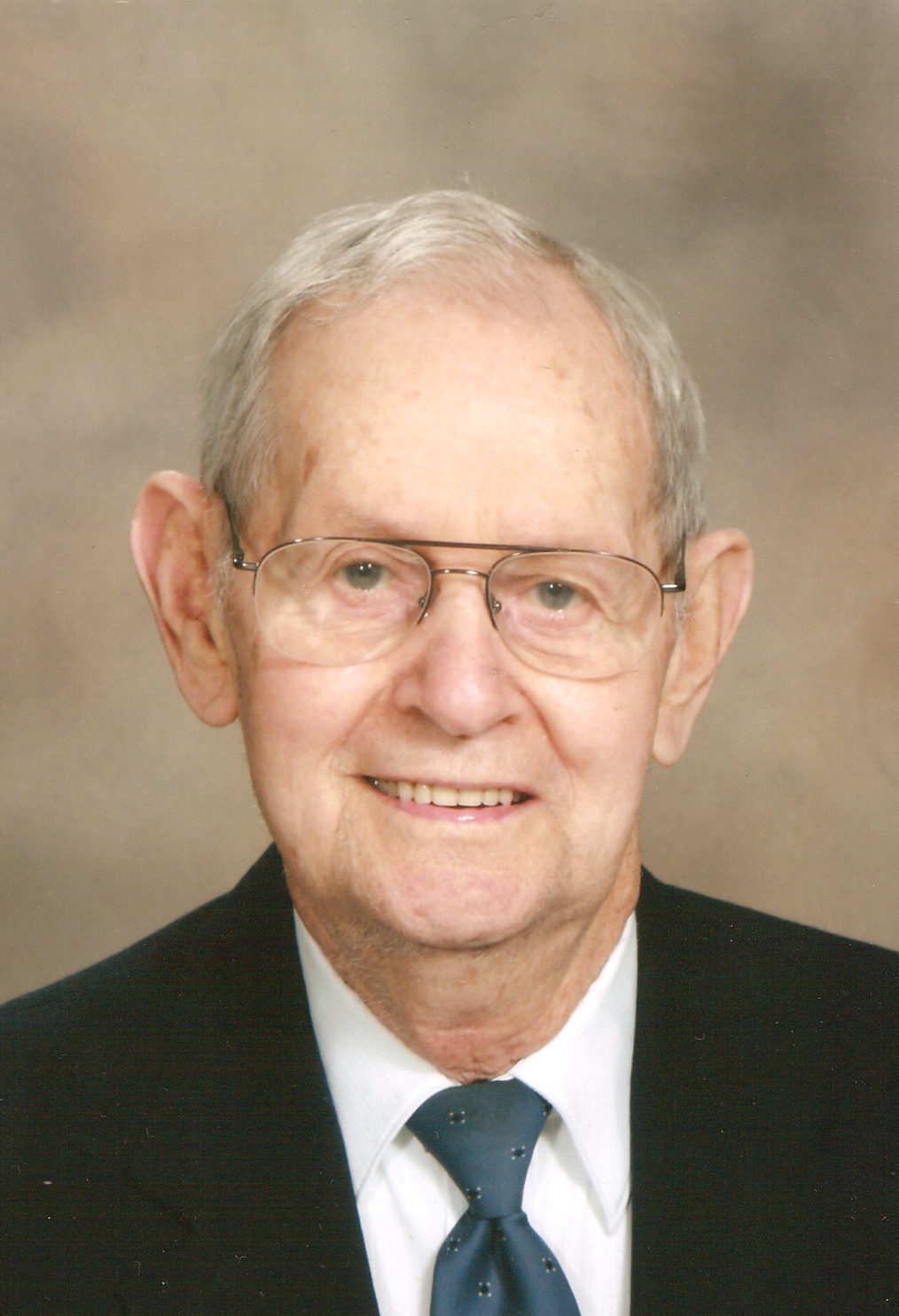 Erwin H. Kalmer
Visitation Dates and Times

Sunday, April 1, 2012 2:00-5:00 PM
Monday, April 2, 2012 8:00-9:45 AM

Visitation Location

Moss Funeral Home, Trenton
Service Date

Monday, April 2, 2012

Service Time

10:00 AM

Service Location

St. Mary's Church, Trenton
Full Obituary

Erwin H. Kalmer, 94, of Trenton, died, Friday March 30, 2012 at Countryside Manor in Aviston.

He was born June 12, 1917 in Damiansville to John and Caroline (Korte) Kalmer: they preceded him in death.

He married Ermalinda Litteken May 8, 1940 at St. Francis Church in Aviston and she preceded him in death January 25, 2003.

In addition to his parents and wife, he was also preceded in death by a son, Ralph Kalmer; brothers Victor Kalmer and Norbert Kalmer; father-in-law and mother-in-law, August Sr. and Mary Litteken; brothers-in-law and sisters-in-law, Robert Haake, Steve and Kathy Litteken, Ralph and Augusta Litteken, Lawrence Korte, Orville Litteken, and Lavergne Litteken; and a dear friend, Barb Georgy.

Surviving are his children, Marge Seid and husband Ron of Rogersville, MO and Jim Kalmer and wife Ruth of Trenton; 5 grandchildren Sandra Seid, Mark Seid, Kevin (Deanna) Kalmer, Kim (Greg) Burgess, and Jeff (Sherri) Kalmer; 6 great-grandchildren; a sister Marie Haake of Germantown; sisters-in-law and brothers-in-law, Rita Kalmer of Damiansville, Sue Kalmer of Germantown, Evelyn Korte, Ed and Martha Litteken, Ann Litteken all of Aviston, Marie Litteken of Charleston, and Gus and Shirley Litteken of Springfield, MO; and numerous nieces and nephews.

Mr. Kalmer was a retired farmer. He was a member of St. Mary's Catholic Church where he served as a Eucharistic Minister, Trustee, and Lector; member of the Men's Holy Name Society, and Men's Choir which he started many years ago. He was the
Secretary/Director for the Clinton County Service Company and served as the past president of the Trenton Senior Citizens.

Erwin lived for his family. All who knew him always commented on being such a good, kind, and gentle man.

Funeral Mass of Christian burial will be Monday April 2, 2012 at 10:00 am at St. Mary Catholic Church, Trenton with Fr. Joseph Rascher and Deacon Charles Litteken officiating. Interment will be in St. Mary Cemetery.

Visitation will be held on Sunday April 1, 2012 from 2:00 to 5:00 PM and Monday April 2, 2012 from 8:00 to 9:45 am at the Moss Funeral Home in Trenton.

Memorials can be made to St. Mary Church or Mater Dei High School and will be received at the funeral home.