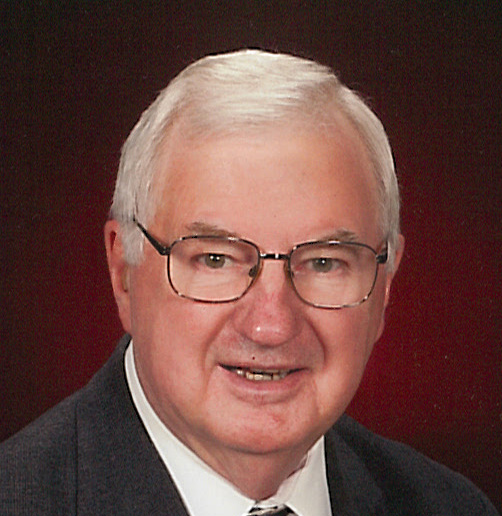 Eugene C. "Gene" Jansen
Visitation Dates and Times

Sunday, January 31, 2016 2:00-6:00 p.m.
Monday, February 1, 2016 8:00-9:30 a.m.

Visitation Location

Moss Funeral Home, Breese
Service Date

Monday, February 1, 2016

Service Time

10:00 a.m.

Service Location

St. Dominic Catholic Church, Breese
Full Obituary

Eugene C. "Gene" Jansen, age 83 of Breese and formerly of Belleville, born January 17, 1933 in Summerfield, a son of the late Leo and Marie, nee Eilers, Jansen, died Thursday, January 28, 2016 at Breese Nursing Home.

In addition to his parents, he was also preceded in death by his wife Imelda "Millie", nee Meyer, Jansen, whom he married July 2, 1955 in San Francisco, CA and she died February 7, 2009; brothers, Wilbert "Butch' Jansen and Jerry Jansen; and sisters-in-law and brothers-in-law, Martha Jansen, Paul Kuper, Howard "Woody" Isaak, Bob Goestenkors, Geri Ratermann, Jeanne and Larry Meyer, and Mike Williamson.

Surviving is a daughter Deborah "Jan" Schrempp and husband Bill of Freeburg; grandchildren, Stephanie Worley and husband Chris and Ryan Schrempp and wife Candy; great-grandchildren, Paige, Sam, Izzy, AJ, and Ashley; a sister, Lue Flenniken and husband Virgil of Breese; sisters-in-law and brothers-in-law, Jane Jansen of Breese, Mary Lou Isaak of Highland, Flo Hannagan and husband Sam of Hendersonville, TN, Maureen "Moe" Goestenkors of Aviston, Lori Williamson of Huntersville, NC, and Dennis Ratermann of Breese; numerous nieces and nephews, and extended family, Jean Marie, Paul, and Jason Buttice of Millstadt.

Gene served in the United State Army as a Military Policeman during the Korean Conflict and retired as the Swansea Improvement Manager and prior to that worked as the assist. manager of the Super Valu in Breese, manager of the Super Valu in Belleville, and owner/operator of Frank's Market.

He was a former member of St. Theresa Catholic Church in Belleville and Lifetime member Swansea Improvement Association since 1970, and current member of St. Dominic Catholic Church in Breese, past Commander of the Breese American Legion Post 252 where he was a member for 59 years, and also served as the Department Vice Commander on the District Level, and was a Charter Member and past President of the Swansea/Belleville Midtown Lions Club for 42 years and Deputy District Governor of District 1CN.

Funeral Mass of Christian Burial will be Monday, February 1, 2016 at 10:00 a.m. at St. Dominic Catholic Church in Breese with Fr. Patrick Peter and Deacon Linus Klostermann officiating. Interment will follow in St. Dominic/St. Augustine Cemetery, Breese.

Visitation will be Sunday, January 31, 2016 from 2:00-6:00 p.m. and again on Monday, February 1, 2016 from 8:00-9:30 a.m. at the Moss Funeral Home in Breese.

Memorials may be made to Breese Nursing Home or to the Alzheimer's Association and will be received at the funeral home.

The Breese American Legion will hold services at 5:00 p.m. Sunday afternoon at the funeral home.