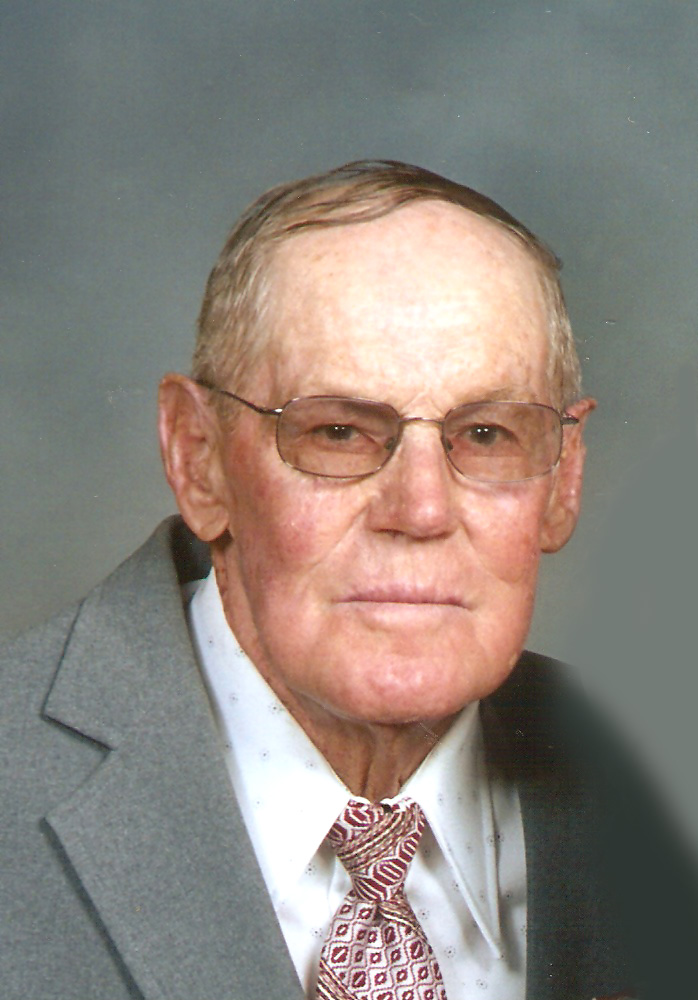 Eugene R. Tebbe
Visitation Dates and Times

Wednesday, September 10, 2014 4:00-8:00 p.m.
Thursday, September 11, 2014 9:00-10:45 a.m.

Visitation Location

Moss Funeral Home, Germantown
Service Date

Thursday, September 11, 2014

Service Time

11:00 a.m.

Service Location

St. Boniface Catholic Church, Germantown
Full Obituary

Eugene R. Tebbe, 93, of Breese, died Monday, September 8, 2014 at Breese Nursing Home.

Mr. Tebbe was born April 13, 1921 in Germantown to August and Emma (Beckmann) Tebbe; they preceded him in death,

He married Dorothy Benhoff on October 2, 1951; she preceded him in death on August 8, 2014.

In addition to his parents and wife, he was also preceded in death by a sister, Leona Bruns; father-in-law and mother-in-law, Anthony "Tony" and Veronica (Hoh) Benhoff; and brothers-in-law and sisters-in-law, Alvin Bruns, Leonard and Marie Benhoff, Sylvester Benhoff, Marcella and Frank Reiner.

Surviving are his children, Eugene (Annette) Tebbe of Breese and Marilyn (boyfriend Ben Hall) Tebbe of Mattoon; 4 grandchildren, Jeremy (Stacey) Tebbe, Emily Tebbe, Jared (Brooke Kniepmann) Tebbe, and Valerie Tebbe; and brothers-in-law and sisters-in-law, Anthony "Tony" (Aggie) Benhoff of Breese and Mary Ann (Don) Schmitz of Carlyle.

Eugene was a retired dairy farmer and a member of St. Boniface Catholic Church, Men's Sodality, and the Mid-America Dairymen.

Funeral Mass of Christian Burial will be Thursday, September 11, 2014 at 11:00 a.m. at St. Boniface Catholic Church in Germantown with Fr. James Buerster and Deacon Rich Bagby officiating. Interment will follow in St. Boniface Cemetery, Germantown.

Visitation will be Wednesday, September 10, 2014 from 4:00-8:00 p.m. and again on Thursday, September 11, 2014 from 9:00-10:45 a.m. at the Moss Funeral Home in Germantown.

Memorials can be made to St. Boniface Cemetery and will be received at the funeral home.