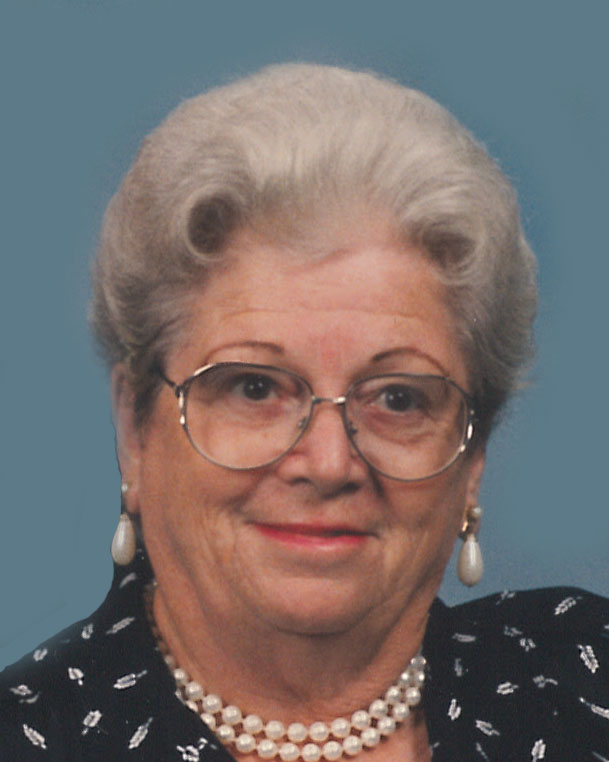 Evelyn L. Bugger
Visitation Dates and Times

Wednesday, June 22, 2016 4:00-8:00 p.m.
Thursday, June 23, 2016 9:00-9:30 a.m.

Visitation Location

Moss Funeral Home, Trenton
Service Date

Thursday, June 23, 2016

Service Time

10:00 a.m.

Service Location

St. Mary Catholic Church, Trenton
Full Obituary

Evelyn L. Bugger, nee Mueller, age 93 of Trenton, born August 14, 1922 in Highland, IL, a daughter of the late Ervin and Alice, nee Becker, Mueller, died Monday, June 20, 2016 at the Faith Care Center in Highland.

In addition to her parents, she was also preceded in death by her husband Wilbur Bugger, whom she married November 22, 1944 in Edwardsville and he died June 25, 2004; a daughter, Janet White; a granddaughter, Michele Pish; a sister, Marilyn Falbe; and brothers-in-law and sisters-in-law, Clarence Fohne, Henrietta and Charles Demond, and Irene and George Haukap.

Surviving are her children, Betty (Fremont Holzinger) Pish of Highland, Rita (Rick) Renner of Lebanon, and Bob Bugger of Coulterville; a son-in-law, Steve White of Belleville; 6 grandchildren, Carlene (fiancé Jarrod Mesman) Pish, Megan (friend Shawn Kelly) Pish, John (Angela) Renner, Dave (Del) Renner, Tom Bugger, and Kelly (Craig) Strieker; 9 great-grandchildren; a sister, Eileen Fohne of Collinsville; a brother-in-law, Paul Falbe of Maryville; and nieces and nephews.

Evelyn was a homemaker and a member of St. Mary's Catholic Church and Altar Sodality in Trenton and the Trenton Garden Club. She enjoyed gardening, quilting, crocheting, embroidering, tatting, playing cards, fishing, and being outdoors.

Funeral Mass of Christian Burial will be Thursday, June 23, 2016 at 10:00 a.m. at St. Mary's Catholic Church in Trenton with Fr. Joseph Rascher presiding. Interment will follow in Mt. Calvary Cemetery in Shiloh.

Visitation will be Wednesday, June 22, 2016 from 4:00-8:00 p.m. and again on Thursday, June 23, 2016 from 9:00-9:30 a.m. at the Moss Funeral Home in Trenton.

Memorials may be made to the St. Mary's Altar Sodality and will be received at the funeral home.