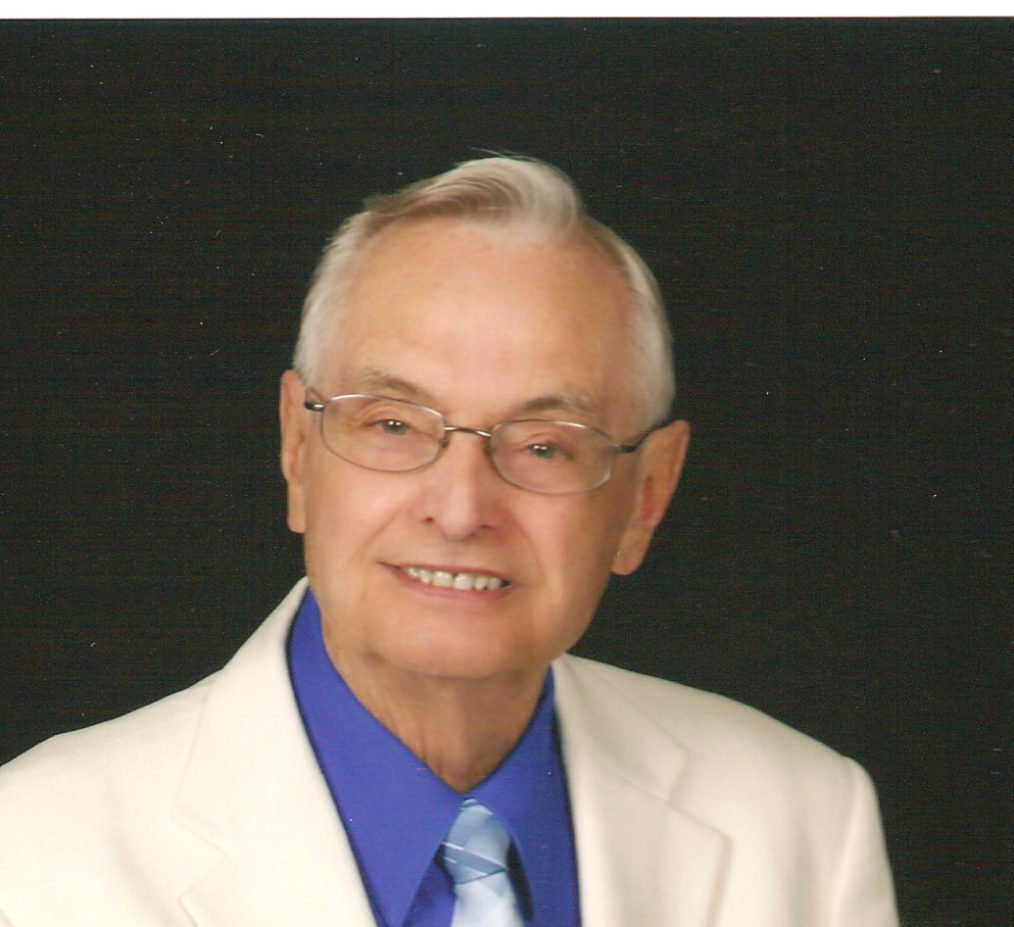 Everett L. Uhls, SMSgt. USAF Ret.
Visitation Dates and Times

Sunday, August 19, 2012 2:00-6:00 PM
Monday, August 20, 2012 9:00-10:30 AM

Visitation Location

Moss Funeral Home, Breese
Service Date

Monday, August 20, 2012

Service Time

11:00 AM

Service Location

St. Dominic Catholic Church, Breese
Full Obituary

Everett L. Uhls, SMSgt. USAF, Ret., 84, of Breese, died Thursday, August 16, 2012 at his home.

Mr. Uhls was born May 14, 1928 in Odin, IL to Emmett and Martha (Evans) Uhls; they preceded him in death.

He married Audrey Thompson on May 1, 1954 at Williams Air Force Base, Chandler, AZ; she preceded him in death on January 2, 1998.

In addition to his wife and parents, he was also preceded in death by sisters, Tiny Uhls in infancy and Alice Mae Deadmond.

He is survived by his children, Mary "Colleen" (Jerry) Moellering of Aurora, CO, Joseph "Max" (Janet) Uhls of Highland, Laura Lee (Jerry) Poettker of St. Charles, MO, and Karen (Ken) Ripperda of Breese; 8 grandchildren, Monica Moellering; Joey, Joshua (Vanessa), and Jordan Uhls; Erin and Zachary Poettker; Mark Ripperda and Shannon (Sam) Furfaro; 5 great-grandchildren, Kendra, Dylan, and Cade Ripperda; Sutton and Mason Furfaro; and he was anticipating the arrival of his great-grandchild Uhls.

Mr. Uhls served in the United States Air Force during WWII, the Korean Conflict, and The Vietnam War (1948-1969) where he earned the rank of SMSgt., and retired while stationed at Scott AFB. He then served as a United States Government Contracting Procurement Officer for the Alaskan Indian Native Health Services as a civilian until his retirement in 1977 in Anchorage, AK.

Everett was nationally known as a pigeon fancier and judge, developing the standards of specific breeds. He was also a dog lover, breeding and showing German Sheppards throughout the nation and he was an avid Cardinal Baseball Fan

He was a member of St. Dominic Catholic Church in Breese where he served as a Eucharistic Minister, Lifetime member of the Breese Knights of Columbus Council 2869, Aviston American Legion Post 1239, and was a Lifetime member of the Carlyle VFW Post 3523.

Funeral Mass of Christian Burial will be Monday, August 20, 2012 at 11:00 AM at St. Dominic Catholic Church in Breese with Fr. Patrick Peter officiating. Interment with full military honors by the Scott Air Force Honorary Drill Team will follow at St. Dominic/St. Augustine Cemetery, Breese.

Visitation will be Sunday, August 19, 2012 from 2:00-6:00 PM and again on Monday, August 20, 2012 from 9:00-10:30 AM at the Moss Funeral Home in Breese.

Memorials can be made to St. Dominic Catholic Church or Hospice of Southern Illinois and will be received at the funeral home.