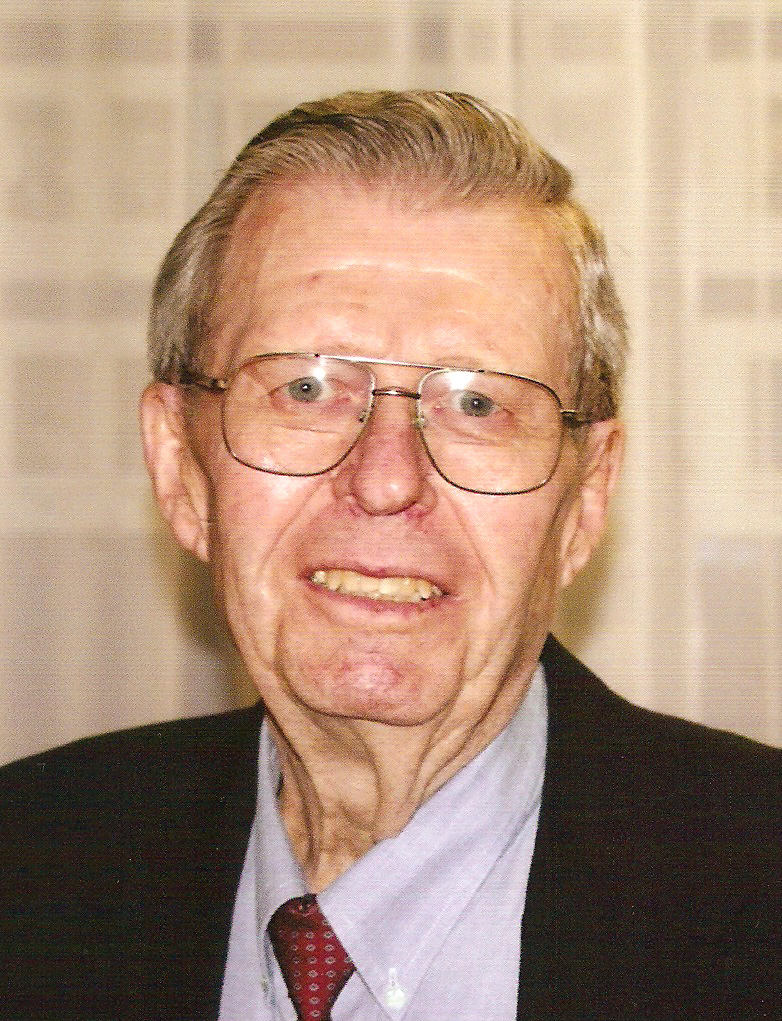 Ferdinand L. "Ferd" Zurliene
Visitation Dates and Times

Monday, November 26, 2012 4:00-8:00 PM
Tuesday, November 27, 2012 8:00-9:30 AM

Visitation Location

Moss Funeral Home, Trenton
Service Date

Tuesday, November 27, 2012

Service Time

10:00 AM

Service Location

St. Mary's Catholic Church, Trenton
Full Obituary

Ferdinand L. "Ferd" Zurliene, 81, of Trenton, died Saturday, November 24, 2012 at St. Joseph's Hospital in Breese.

Mr. Zurliene was born May 17, 1931 in Aviston to Joseph and Theresa (Ottensmeier) Zurliene; they preceded him in death.

He married Alice J. Schrage on February 20, 1957 at St. Rose Catholic Church; she preceded him in death on April 15, 2003.

Also preceded in death by a son, Armin Zurliene; sisters and brothers, Louise Haselhorst, Theodore Zurliene, Loretta Stimson, Otto Zurliene, Josephine Potthast, Charles Zurliene, Joseph Zurliene, Frederic Zurliene (infancy), and Lavina Zurliene (infancy); brothers-in-law and sisters-in-law, Gregory Haselhorst, Irene Zurliene, Claude Stimson, Florence Zurliene, Norbert Potthast, Charles Schrage, and James Billhartz.

Surviving are his children, Lynn (Michael) Tebbe of Highland, Karen (Gary) Rieger of Trenton, and Keith (Rita) Zurliene of Trenton; 7 grandchildren, Kytel and Karl Horn, Rachel, Gretchen, and Trent Rieger, Brandon and Mitchel Zurliene; and sisters-in-law, Margie Zurliene of Pierron, Mary Zurliene of Highland, Dorothy Schrage of Aviston, and Rita Billhartz of Belleville.

Ferd retired as a cook at the Hospital at Scott Air Force Base.

He was a member of St. Mary's Catholic Church and Holy Name and was a Lifetime Member of the Trenton VFW Post 7983.

Funeral Mass of Christian Burial will be Tuesday, November 27, 2012 at 10:00 AM at St. Mary's Catholic Church in Trenton with Fr. Joseph Rascher officiating. Interment will follow in St. Mary's Cemetery, Trenton.

Visitation will be Monday, November 26, 2012 from 4:00-8:00 PM and again on Tuesday, November 27, 2012 from 8:00-9:30 AM at the Moss Funeral Home in Trenton.

The Trenton VFW Post 7983 will hold services at 7:00 PM Monday evening at the funeral home.

Memorials can be made to St. Mary's Catholic Church or to the Western Clinton County Senior Services in Trenton and will be received at the funeral home.