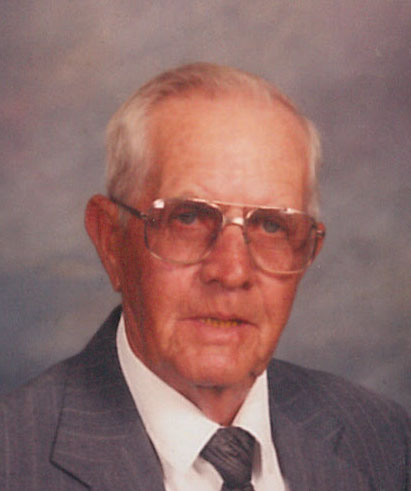 Ferdinand H. "Ferdie" Rehkemper
Visitation Dates and Times

Friday, October 6, 2017 4:00-7:00 p.m.
Moss Funeral Home, Breese
Saturday, October 7, 2017 8:00-9:00 a.m.
St. Rose Catholic Church
Service Date

Saturday, October 7, 2017

Service Time

9:00 a.m.

Service Location

St. Rose Catholic Church
Full Obituary

Ferdinand H. "Ferdie" Rehkemper, age 90 of St. Rose, died Tuesday, October 3, 2017 at his home.

Mr. Rehkemper was born September 22, 1927 in St. Rose TWP, a son of the late Henry and Anna, nee Schoenefeld, Rehkemper.

In addition to his parents, he was preceded in death by a son, Denny Rehkemper; and siblings, Regina Klostermann and husband Art, Ed Rehkemper and wife Josephine, Veronica "Ronnie" Reidelberger and husband Joe, Josephine Schleper and husband Tony, Minnie Uhrig and husband Paul, and Betty Holtgrave and husband Paul.

He is survived by his wife Mary, nee Ward, Rehkemper, whom he married April 11, 1953 at St. Mary's Catholic Church in Carlyle; children, Bev (Steve) Wintermann of Carlyle, Jackie (Chuck) Tebbe of Highland, Karen (Maurice) Buehne of St. Rose, and Carol (Ron) Kohlbrecher of St. Rose; grandchildren, Dawn (fiancé Mark Newman) Gebke, Tammy (Bob) Kershaw, Shawn (Liz) Wintermann, Stacey (Casey Renschen) Tebbe, Jared (Amy) Tebbe, Amy (Mike McCoy) Buehne, Tricia Buehne, Pam (Mike) Huffines, Jason Peters, Sarah Kohlbrecher; great-grandchildren, Emily Gebke, Alycia Wintermann, Braden Hamilton, Lexi Wintermann, Macy and Jase Tebbe, Ayden Corpin, and Skylar Huffines.

Ferdie was a veteran of the United States Army was a lifelong dairy and grain farmer. After he no longer milked, he worked at B-Line, Trionics, and eventually retired from Highland Supply.

He was a member of St. Rose Catholic Church and Men's Sodality, Highland Knights of Columbus Council 1580 and 4th Degree Assembly 0231, and the Breese American Legion Post 252. Ferdie enjoyed farming, playing cards and teaching his grandsons about farming.

Funeral Mass of Christian Burial will be Saturday, October 7, 2017 at 9:00 a.m. at St. Rose Catholic Church with Fr. Edward Schaefer presiding. Interment will follow in St. Rose Cemetery.

Visitation will be Friday, October 6, 2017 from 4:00-7:00 p.m. at Moss Funeral Home in Breese and again on Saturday, October 7, 2017 from 8:00-9:00 a.m. at St. Rose Catholic Church.

Memorials may be made to HSHS Hospice or to St. Rose Catholic Church building fund and will be received at the funeral home or church.