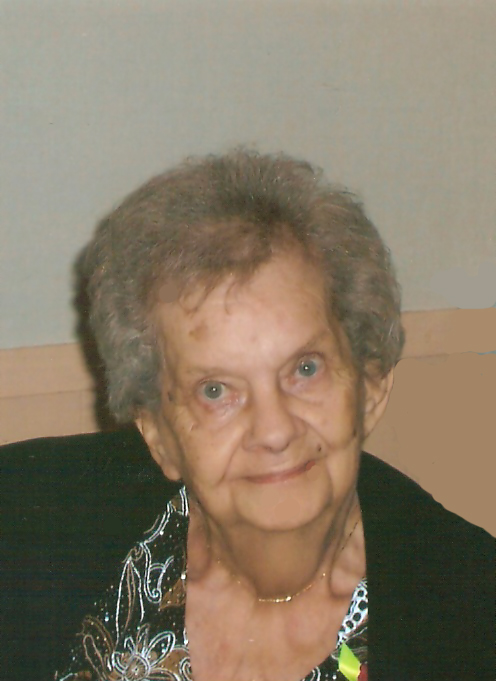 Florence C. Peters
Visitation Dates and Times

Sunday, December 1, 2013 2:00-6:00 pm
Monday, December 2, 2013 8:00-9:30 am

Visitation Location

Moss Funeral Home, Germantown
Service Date

Monday, December 2, 2013

Service Time

10:00 am

Service Location

St. Boniface Catholic Church, Germantown
Full Obituary

Florence C. Peters, nee Haar, 82, of Germantown, died Thursday, November 28, 2013 at her residence.

Mrs. Peters was born November 16, 1931 in Germantown to Theodore and Cecilia (Linnemann) Haar; they preceded her in death.

She married Norbert "Pete" Peters on September 20, 1954 at St. Boniface Catholic Church in Germantown; he preceded her in death on December 16, 1992.

In addition to her parents and husband, she was also preceded in death by a sister, Dolores "Dolly" Bach; brothers, Robert Haar, Lewis Haar, and Edwin "Tracy" Haar; father-in-law and mother-in-law, John and Elizabeth (Kuhl) Peters; and brothers-in-law and sister-in-law, Alvin Bach, Louise Haar, Alfred Mensing, Arthur Luebbers, Paul Santucci, Marcel Peters, and Leonard Peters.

Surviving are her children, Mike (Gail) Peters of New Baden, Steve (special friend Julie Deiters) Peters of Breese, Dale (Becky) Peters Germantown, Yvonne (Tim) Wolfe of Beckemeyer, Carol (Brian) Becker of Germantown, Dianne (John) Michels of Germantown, Patrick Peters of Bartelso, and Donna (Rick) Ottensmeier of Aviston; 21 grandchildren and 13 great-grandchildren; sisters, Evelyn Mensing of Germantown, Jane Luebbers of Germantown, and Mary Santucci of Racine, WI; a brother, Ted (Mary) Haar of Breese; sisters-in-law, Mary Ann Haar of St. Louis, MO, Mary Haar of DeSoto, MO, and Dorothy Peters of Manhattan, IL; and numerous nieces and nephews.

Florence was a homemaker and a member of St. Boniface Catholic Church in Germantown.

Funeral Mass of Christian Burial will be Monday, December 2, 2013 at 10:00 am at St. Boniface Catholic Church in Germantown with Fr. James Buerster officiating. Interment will follow in St. Boniface Cemetery, Germantown.

Visitation will be Sunday, December 1, 2013 from 2:00-6:00 pm and again on Monday, December 2, 2013 from 8:00-9:30 am at the Moss Funeral Home in Germantown.

Memorials can be made to Community Link or to the donor's choice and will be received at the funeral home.