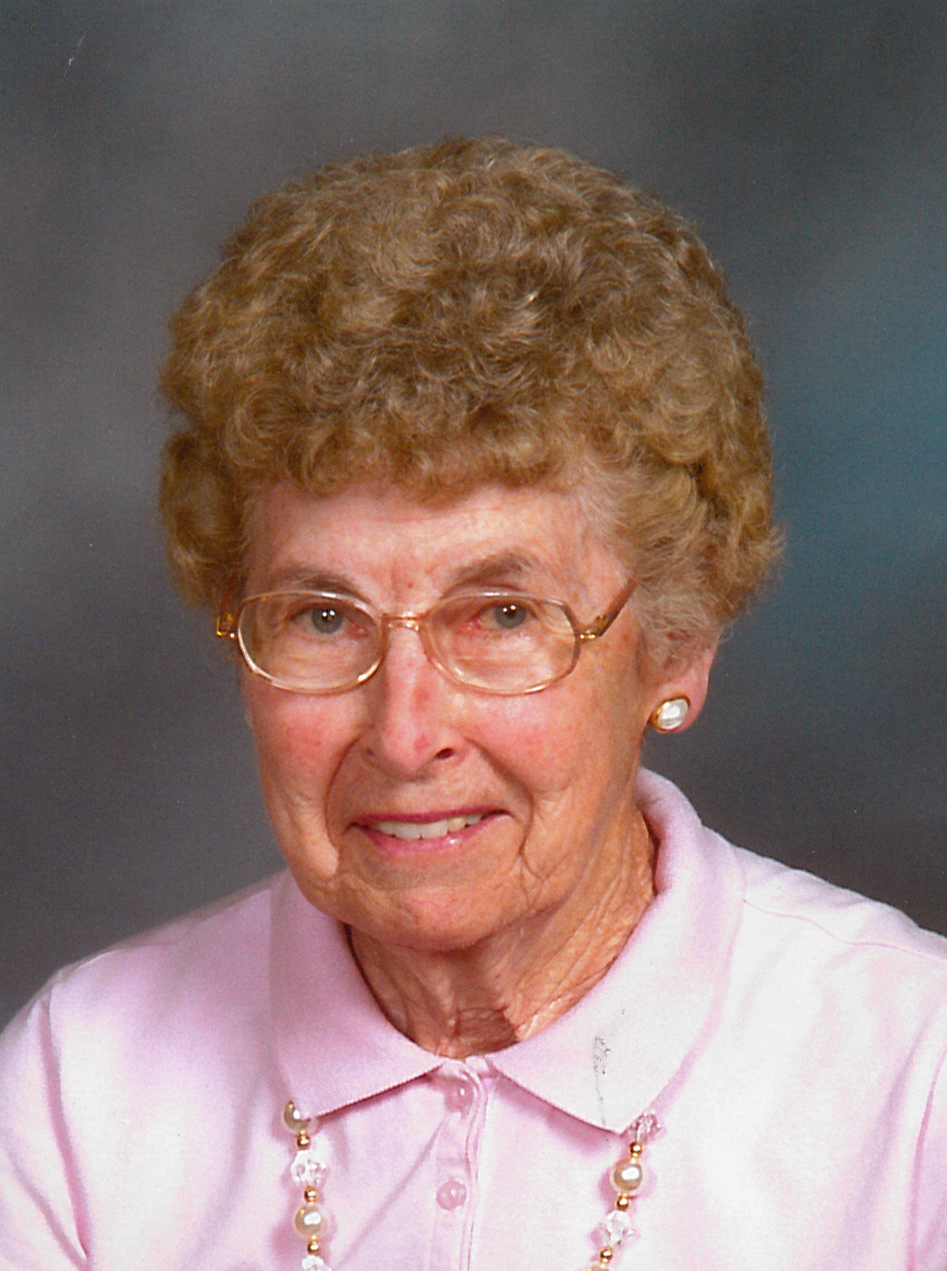 Florence G. Jansen
Visitation Dates and Times

Sunday January 18, 2:00 to 5:00 P.M.
Monday January 19, 8:00 to 9:45 A.M.

Visitation Location

Moss Funeral Home, Germantown
Service Date

Monday January 19, 2015

Service Time

10:00 A.M.

Service Location

St. Boniface Catholic Church, Germantown
Full Obituary

: Florence G. Jansen, nee Kohrmann, 88, of Germantown, died Friday, January 16, 2015 at Breese Nursing Home.

Mrs. Jansen was born March 16, 1926 in Breese, IL to Joseph and Gertrude (Winter) Kohrmann; they preceded her in death.

She married Richard B. Jansen on June 13, 1950 at St. Boniface Catholic Church in Germantown; he preceded her in death on November 25, 1995.

In addition to her parents and husband, she was also preceded in death by her sisters, Lorraine Linnemann and Marilyn Beckmann; a sister-in-law, Diane Kohrmann; brothers-in-law, Raymond "Bucky" Boeckmann, Edward "Artie" Thoele, and Cletus "Skeets" Holtmann; and sisters-in-law and brothers-in-law, Sr. Dolores Marie Jansen, MM, Marcella "Sally" and Toby Nagel, Mary Ann Jansen, Gerald "Jerry" and Margaret Jansen, Helen and John Henken, Thomas Jansen, Dorothy and Ken Perry, Fr. James Jansen, Anthony Jansen, and Paul Jansen.

Surviving are her siblings, Robert (Clara) Kohrmann of Albers, Mildred Boeckmann, Mary Jane Thoele, Marcella "Sally" (Sep) Brueggemann, Roger Kohrmann, Carolyn Holtmann, Joseph Kohrmann, Jr., and JoAnn (Jim) Haake all of Germantown; brothers-in-law and sisters-in-law, Alfred "Pete" Linnemann of Germantown and Virgil Beckmann of Germantown, Lorinda Jansen of Germantown, Marjorie Jansen of Bartelso, and Mary Ann Jansen of Freeburg; and numerous nieces and nephews.

Florence retired after 42 years from the sewing department at Wee Walker Shoe Co. in Carlyle and was a member of St. Boniface Catholic Church and Altar Sodality. She enjoyed quilting, playing bingo, and spending time with family.

Funeral Mass of Christian Burial will be Monday, January 19, 2015 at 10:00 a.m. at St. Boniface Catholic Church in Germantown with Fr. Dennis Voss and Deacon Rich Bagby officiating. Interment will follow in St. Boniface Cemetery, Germantown.

Visitation will be Sunday, January 18, 2015 from 2:00-5:00 p.m. and again on Monday, January 19, 2015 from 8:00-9:45 a.m. at the Moss Funeral Home in Germantown.

Memorials can be made to the Celtic Hospice, Breese Nursing Home Activity Fund, or to the Donor's Choice and will be received at the funeral home.