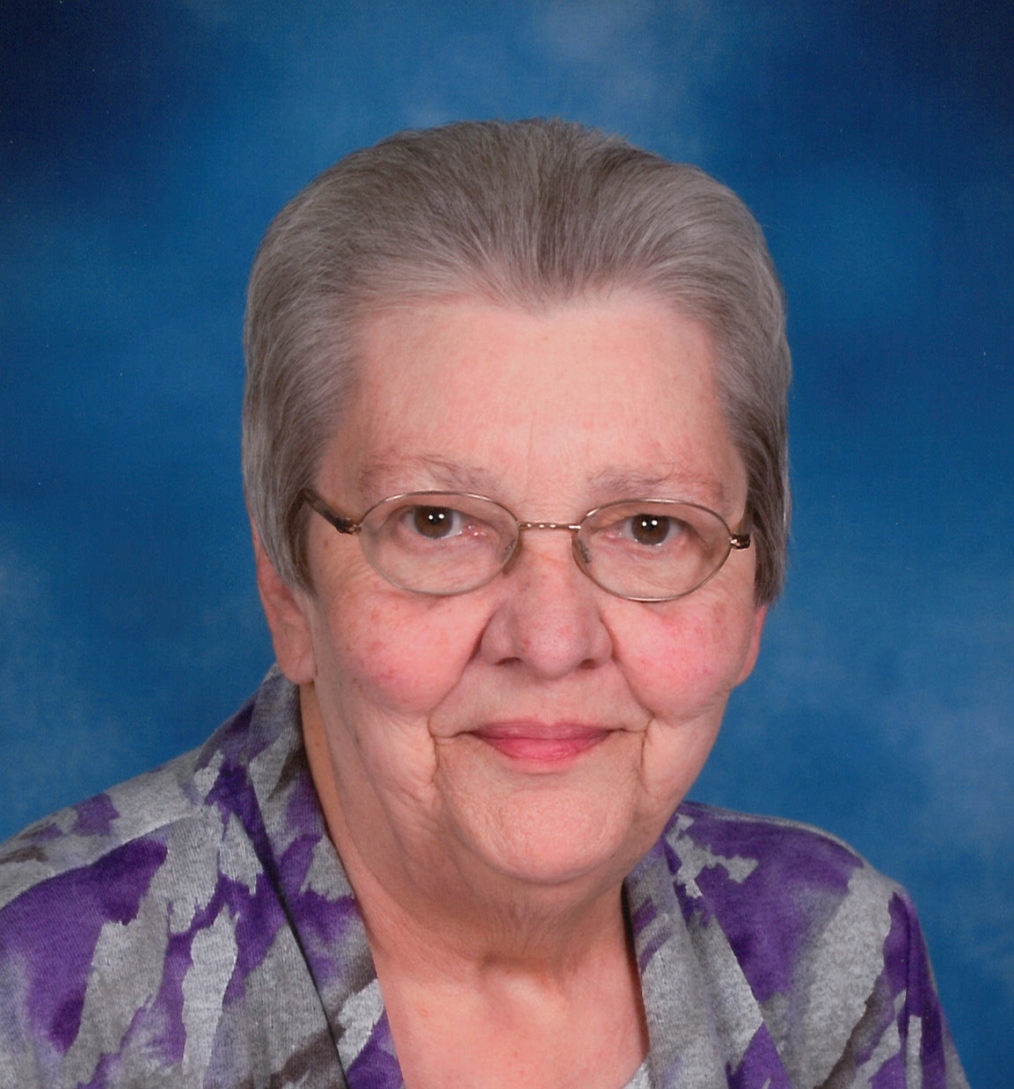 Francelia C. "Fran" Deien
Visitation Dates and Times

Wednesday, September 9, 2015  4:00-8:00 p.m.

Thursday, September 10, 2015  8:30-9:45 a.m.

Visitation Location

Moss Funeral Home, Trenton
Service Date

Thursday, September 10, 2015

Service Time

10:00 a.m.

Service Location

St. Mary's Catholic Church, Trenton
Full Obituary

Francelia C. "Fran" Deien, nee Wuest, age 71 of Trenton, born April 15, 1944 in Breese, a daughter of the late Arthur and Laura, nee Kuhl, Wuest, died Monday, September 7, 2015 at St. Joseph's Hospital in Breese.

Fran worked as the custodian at St. Augustine of Canterbury Catholic Grade School in Belleville and retired from the IGA Store in Trenton. She was a member of St. Mary's Catholic Church in Trenton and enjoyed arts and crafts, and her dog, Boots.

She was preceded in death by her husband, Vincent " Jr." Deien, whom she married August 17, 1963 at St. Mary's Catholic Church in Trenton, and he died June 13, 1998; a granddaughter, Kayla Satterfield; and a sister-in-law and brothers-in-law, Margaret and John Ripperda, Donald Deien, and Larry Deien.

Surviving are her children, Don Deien and wife Lynette of Trenton, Ron Deien and wife Sherry of Albers, Darla Satterfield and friend Jack Webster of Carlyle, Cheri Hunt and husband John of Trenton, and Jim Deien and friend Caitlyn Crain of Trenton; 8 grandchildren, Caden, Blake, Brian, Ronnie, Kristen, Dylan, and Mei-Li; a great-granddaughter, Rhiley; a brother, Laurel "Corky" Wuest and wife Mary Jo of Breese; brothers-in-law and sisters-in-law, Bruce Deien and wife Sandy of Highland, Jerry Deien of Marine, Betty Deien of Highland, Jackie Shurtz and husband Roger of Breese, Nancy Deien of Breese, and Jean Deien of New Baden; and numerous nieces and nephews.

Funeral Mass of Christian Burial will be Thursday, September 10, 2015 at 10:00 a.m. at St. Mary's Catholic Church in Trenton with Fr. Joseph Rascher officiating. Interment will follow in St. Mary's Cemetery, Trenton.

Visitation will be Wednesday, September 9, 2015 from 4:00-8:00 p.m. and again on Thursday, September 10, 2015 from 8:30-9:45 a.m. at the Moss Funeral Home in Trenton.

Memorials can be made to the Clinton County Humane Society or to the Sugar Creek Ambulance Service and will be received at the funeral home.