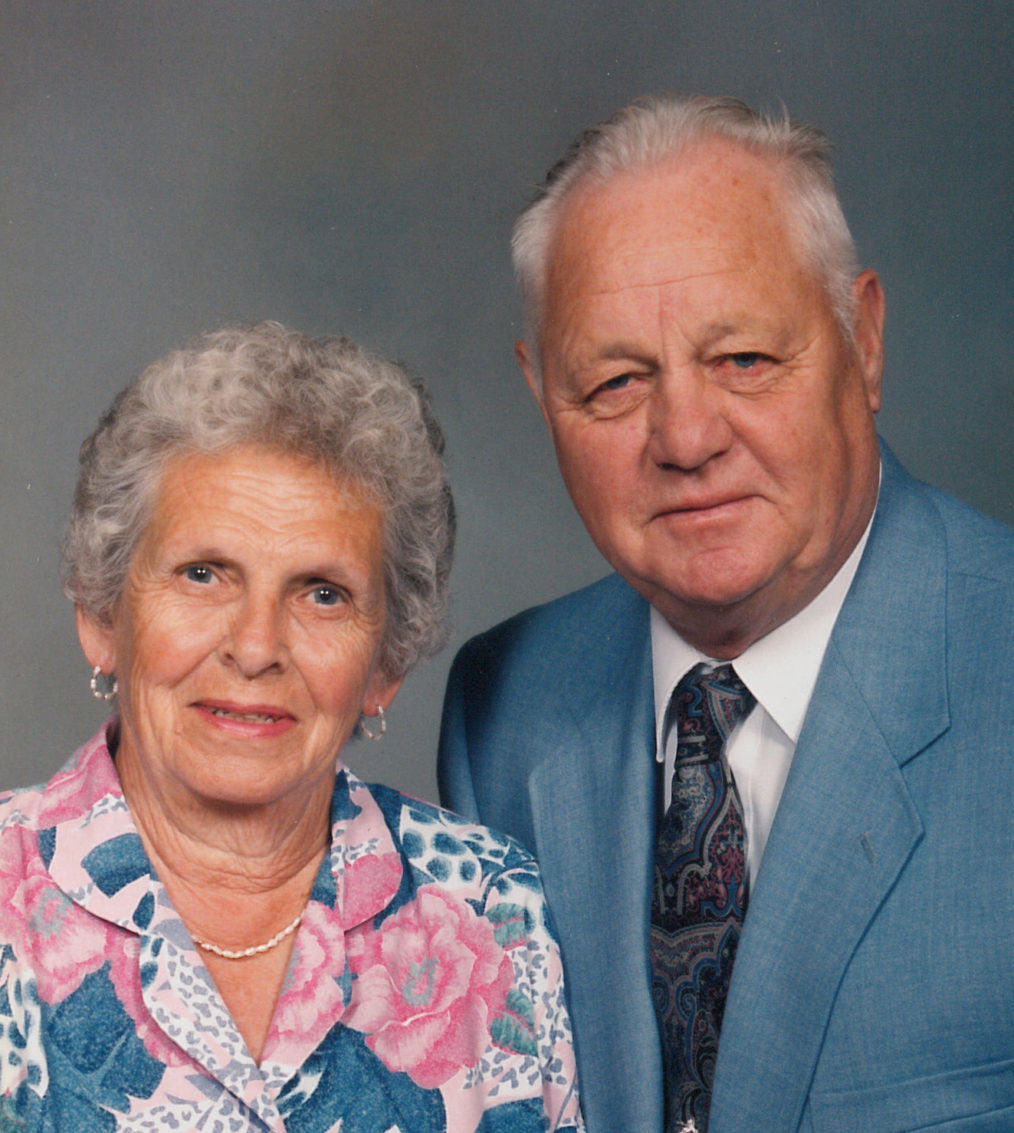 Frank and Mary "Dolly" Theising
Service Date

Graveside Service Monday, June 29, 2015

Service Time

1:00 p.m.

Service Location

St. Dominic/St. Augustine Cemetery, Breese
Full Obituary

Frank A. Theising, age 89 of Breese, IL, born June 29, 1924 in Bartelso, IL, to Frank and Rose (Bergmann) Theising, died April 17, 2014 at St. Joseph's Hospital in Breese, IL.

Mary "Dolly" Theising, nee Glaub, age 86 of Breese, born July 29, 1928, in Breese, a daughter of Harry and Elizabeth, nee Schlueter, Glaub, died Thursday, April 2, 2015 at St. Joseph's Hospital in Breese.

They are survived by 5 children, Polly Theising of Valparaiso, IN, Pat Rawls of DeWitt, AR, Frank Theising of Ozark, AR, Tom Theising of Alvin, TX, Julie Lichty of Martinez, GA, nine grandchildren and eleven great grandchildren.

Mary is also survived by her sisters Pat Zuelow of Breese and Betty Maciariello of Anchorage, AK.

Frank was a member of American Legion Post 252 in Breese, the Veterans of Foreign Wars in Carlyle, the Knights of Columbus and Catholic War Veterans at Bartelso, and was a member of the Heritage Foundation.

Graveside services for both Frank and Mary "Dolly" will be Monday, June 29, 2015 at 1:00 p.m. at St. Dominic/St. Augustine Cemetery in Breese with Fr. James Buerster officiating.