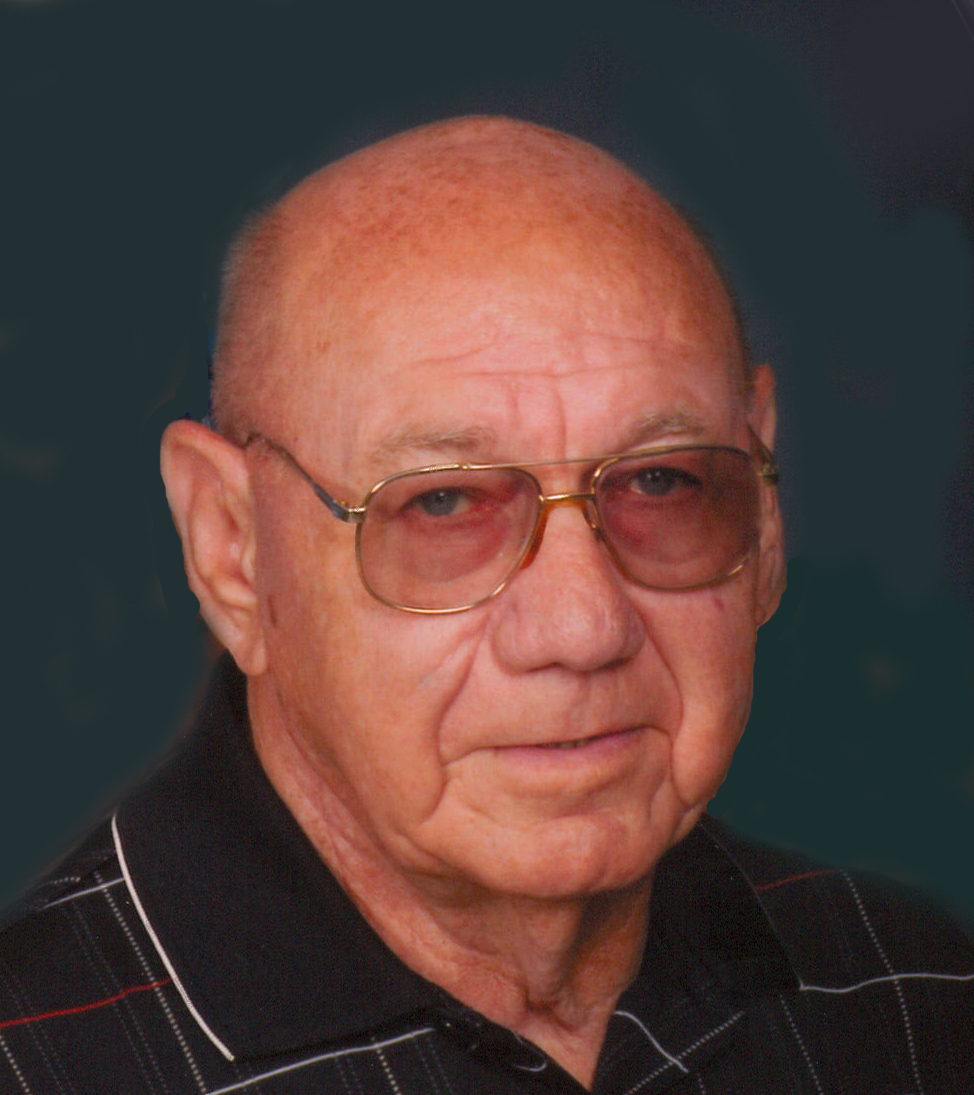 Frank J. Voss
Visitation Dates and Times

Thursday, April 12, 2018  4:00-8:00 p.m.

Friday, April 13, 2018  9:00-10:30 a.m.

Visitation Location

Moss Funeral Home, Breese
Service Date

Friday, April 13, 2018

Service Time

11:00 a.m.

Service Location

St. Dominic Catholic Church, Breese
Full Obituary

Frank J. Voss. 86, of Breese, died Tuesday, April 10, 2018 at Countryside Manor in Aviston.

Mr. Voss was born March 6, 1932 in Breese, a son of the late August and Mary, nee Niemeyer, Voss.

In addition to his parents, he was preceded in death by a son Chuck Voss; siblings, August Voss and wife Rose, Otto Voss and wife Alvina, Vic Voss and wife Alvina, Regina Richter and husband Ed, Vincent Voss, Joe Voss and wife Priscilla, and Agnes Von Hatten and husband Vic; father-in-law and mother-in-law, Joseph and Bertha, nee Deimeke, Eilers; and brothers-in-law and a sister-in-law, Ralph Eilers and wife Henrietta and Walter Eilers.

Surviving are his wife Rita, nee Eilers, Voss of Breese, whom he married February 15, 1955 at St. Augustine Catholic Church in Breese; children, Dave (Judy) Voss, Tom (Marian) Voss, Brenda (Mike) Blumenstein, and Karl (fiancée Mary Riggs) Voss all of Breese; daughter-in-law, Joyce (friend Greg Fernandez) Voss of Breese; 14 grandchildren and 8 great-grandchildren; sisters-in-law, Bertha Voss and Judy Eilers both of Breese; and numerous nieces and nephews.

Frank formerly worked for Meissner Bros. and retired from Haag Food Service in Breese. He was a veteran of the United States Army and a member of St. Dominic Catholic Church and the Breese American Legion Post 252. Frank and his wife Rita were often seen together driving around town and the surrounding area, he also enjoyed working in his yard and especially enjoyed watching his grandchildren play baseball.

Funeral Mass of Christian Burial will be Friday, April 13, 2018 at 11:00 a.m. at St. Dominic Catholic Church in Breese with Fr. Patrick Peter and Deacon Linus Klostermann presiding. Interment will follow in St. Dominic/St. Augustine Cemetery, Breese.

Visitation will be Thursday, April 12, 2018 from 4:00-8:00 p.m. and again on Friday, April 13, 2018 from 9:00-10:30 a.m. at Moss Funeral Home in Breese.

In lieu of flowers, plants, and other gifts, memorials may be made to Residential Hospice or to St. Dominic Catholic Church and will be received at the funeral home.

The Breese American Legion will hold services at 7:00 p.m. Thursday evening at the funeral home.