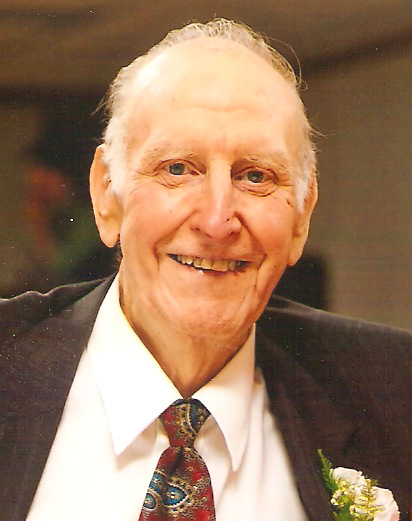 Fred B. Kreke
Visitation Dates and Times

Friday, January 4, 2013 5:00-8:00 PM
Saturday, January 5, 2013 8:00-9:30 AM

Visitation Location

Moss Funeral Home, Germantown
Service Date

Saturday, January 5, 2013

Service Time

10:00 AM

Service Location

St. Cecilia Catholic Church, Bartelso
Full Obituary

Fred B. Kreke, 77, of Bartelso, died Tuesday, January 1, 2013 at his residence.

Mr. Kreke was born March 8, 1935 in Bartelso to Henry and Mary (Gebke) Kreke; they preceded him in death.

In addition to his parents, he was also preceded in death by a daughter-in-law, Theresa Kreke; a brother, Frank "Bud" Kreke; sisters, Veronica Kreke, Catherine Sutterlin, and Margaret Aug; and brothers-in-law and sisters-in-law, Martin Sutterlin, Frank Aug, Victor Pingsterhaus, Paul and Theresa Mueller, Joseph Mueller, St. Agnes Mueller, ASC, Leonard Mueller, and Marcel "Bill" and Loretta Mueller.

He married Rose Mueller on June 13, 1959 at St. Cecilia Catholic Church in Bartelso; she survives in Bartelso.

Also surviving are his children, Roy (Karen) Kreke of Germantown, Amy Ritter of Aviston, and Roland (Robyn) Kreke of Bartelso; 10 grandchildren, Nathan Huegen, Tom Huegen, Gina (Brett) Benhoff, Chris Kreke, Rodney Ritter, Kerry Ritter, Ben Kreke, Joe Kreke, David Kreke, and Maria Kreke; brothers, Henry "Hank" (Dolores "Blondie") Kreke and Joseph (Agnes) Kreke all of Bartelso; a sister, Laurie Pingsterhaus of Germantown; sisters-in-law and brothers-in-law, Ceil Kreke of Bartelso, John (Mary) Mueller of Highland, Sr. Mary Ann Mueller, ASC of Ruma, Leona (Leo) Beckmann of Carlyle, and Mary Mueller of Bartelso; and numerous nieces and nephews.

Fred retired as a cook from the Warren G. Murray Center in Centralia after working for numerous years prior to that as a carpenter, and along with his wife were the former owners and operators of the Shake n Burger in Breese. He was a veteran of the United States Air Force.

He was a member of St. Cecilia Church and Men's Sodality, Young at Hearts Club, Catholic Holy Family Society, and the Catholic War Veterans.

Funeral Mass of Christian Burial will be Saturday, January 5, 2013 at 10:00 AM at St. Cecilia Catholic Church in Bartelso with Fr. James Buerster officiating. Interment will follow in St. Cecilia Cemetery, Bartelso.

Visitation will be Friday, January 4, 2013 from 5:00-8:00 PM and again on Saturday, January 5, 2013 from 8:00-9:30 AM at the Moss Funeral Home in Germantown.

Memorials can be made to St. Cecilia Catholic Church and will be received at the funeral home.