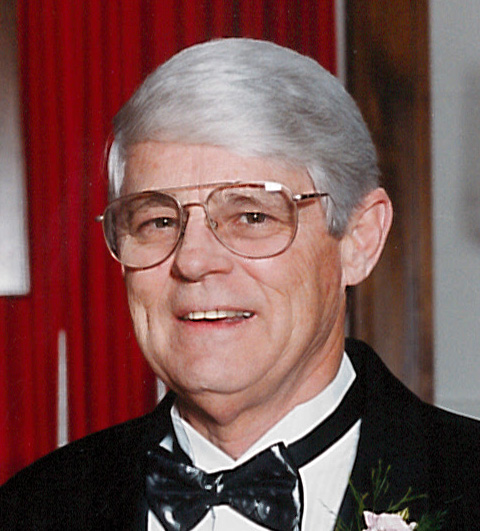 SMSgt. Gary R. Crist, USAF (Ret.)
Visitation Dates and Times

Saturday, February 13, 2016  10:00 a.m.-12:00 p.m.

Visitation Location

Moss Funeral Home, Breese, IL
Service Date

Graveside Service-Saturday, February 13, 2016

Service Time

12:15 p.m.

Service Location

Trenton Cemetery, Trenton, IL
Full Obituary

SMSgt. Gary R. Crist, USAF (Ret.), age 73 of Aviston, IL, born January 10, 1943 in Muncie, IN, a son of the late Robert and Louise, nee Copeland, Crist, died Monday, February 8, 2016 at his residence.

Gary received his bachelor's degree in Industrial Technology from SIU-Carbondale and retired from the USAF with the rank of SMSgt. After retirement from the USAF, he went to work for the Federal Division of Motorola as a Senior Field Engineer, retiring in 2005. He enjoyed woodworking, fishing, camping, and loved to tinker.

Surviving is his wife of 50 years, Jane, nee Turner, Crist of Aviston, IL, whom he married June 11, 1965 in Muncie, IN; his children, Michael Crist and wife Karen of Bartelso, IL and Laura "Katie" Kollmann and husband Mark of Trenton, IL; 4 grandchildren, Boyd and Avery Crist, Benjamin and Willa Kollmann; 2 step-grandchildren, Cody and Kaitlyn Seelhoefer; a brother, Dennis Crist and wife Marilyn of Muncie, IN; sisters-in-law and a brother-in-law, Janet Everett of Muncie, IN and Rachel Cross and husband Steve of Indianapolis, IN; and nieces and nephews.

In addition to his parents, Gary was preceded in death by his father-in-law and mother-in-law, Boyd and Elizabeth, nee Rhoton, Turner.

A graveside service with full military honors will be Saturday, February 13, 2016 at 12:15 p.m. at the Trenton Cemetery in Trenton, IL.

Visitation will be Saturday, February 13, 2016 from 10:00 a.m. to 12:00 p.m. at the Moss Funeral Home in Breese, IL.

Memorials may be made to the Aviston Volunteer Fire Department and will be received through Moss Funeral Home, 535 N. 5th, Breese, IL 62230 who in in charge of the arrangements.