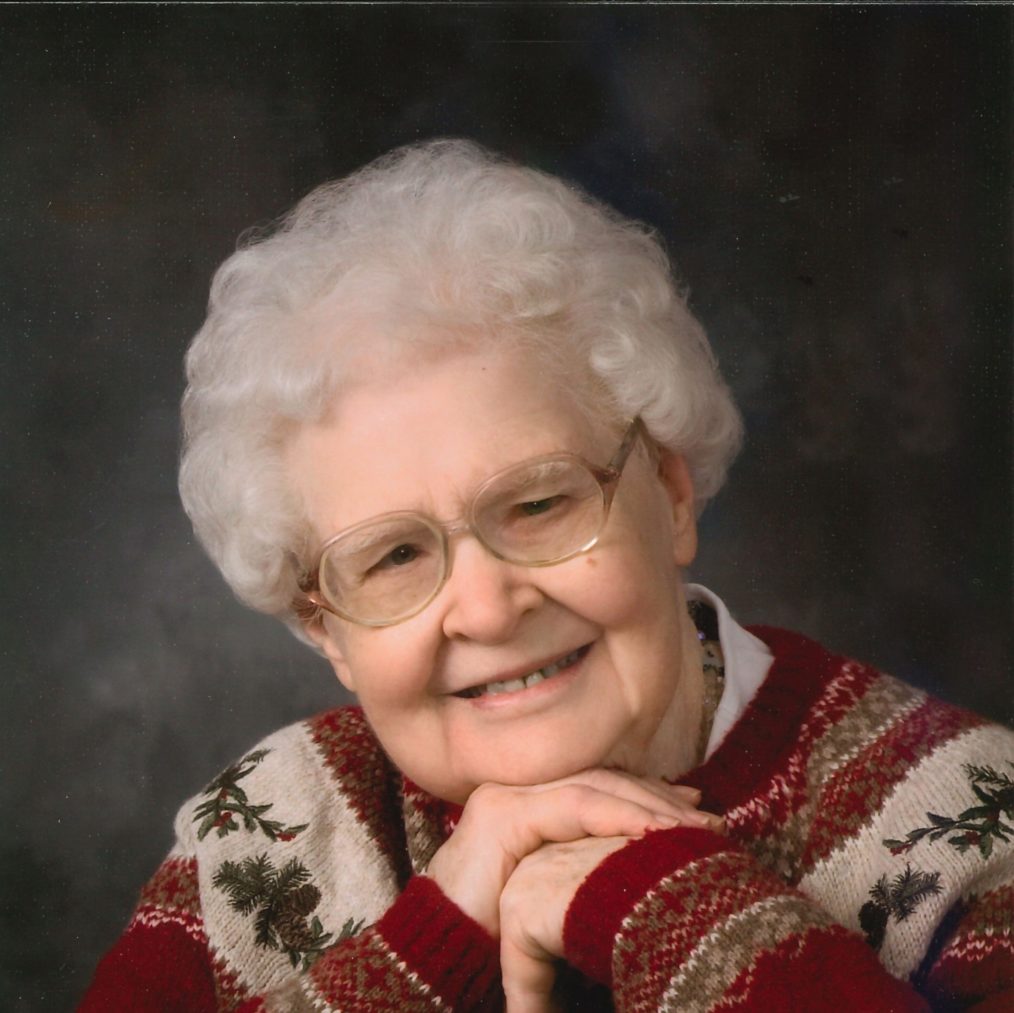 Genevieve A. Thole
Visitation Dates and Times

Sunday, December 19, 2021 from 5:00 to 8:00 p.m. at Moss Funeral Home ~ Breese

Monday, December 20, 2021 from 11:00 a.m. to 2:00 p.m. at St. Rose Catholic Church ~ St. Rose
Service Date

Monday, December 20, 2021

Service Time

Service Location

St. Rose Catholic Church ~ St. Rose
Full Obituary

Genevieve A. Thole, nee Wilke, age 91, of St. Rose, passed away on Monday, November 29, 2021 at Breese Nursing Home.

She was born December 18, 1929 in St. Rose Township, daughter of the late Bernard and Anna, nee Schrage, Wilke.

In addition to her parents, she was preceded in death by her husband, Otto Thole, whom she married September 8, 1954 at St. Rose Catholic Church and who died March 4, 2001; sisters, Rose Mary Wilke in infancy, Sr. Dolores Wilke, ASC, and Thecla Clements; brothers, Roman Wilke and Hugo Wilke; father-in-law and mother-in-law, Herman and Elizabeth, nee Korte, Thole; sisters-in-law, Mary Ruth Wilke, Rose Mary Wilke, Judy Wilke, and Madeline Wilke; and brothers-in-law, Herbert Clements, Leo Thole and Wilbert Weis.

Genevieve is survived by her daughters, Gerianne (friend, Rick Sparlin) Frohn of St. Rose and Julleanne (James) Cagle of Highland; grandchildren, Devon (Alicia) Frohn, Lauren (Adam) Welling, Sarah (Scott) Stahlhut, and Cameron Cagle; great-grandchildren, Jackson and Beckham Frohn, Chloe, Ben and Charlotte Welling, and Isabel Stahlhut; brothers, Bernard Wilke of Pittsburg, PA and Tom Wilke of Highland; a sister, Anna Lou Weis of Pierron; and numerous nieces and nephews.

Genevieve was a member of St. Rose Catholic Church and Ladies Sodality, Daughters of Isabella, St. Rose Development Club, former 4-H leader, and a volunteer for Unity Hospice in Collinsville.

Memorial Mass of Christian Burial will be Monday, December 20, 2021 at 2:00 p.m. at St. Rose Catholic Church in St. Rose with Fr. Edward Schaefer presiding.  Interment will follow at St. Rose Cemetery.

Visitation will be Sunday, December 19, 2021 from 5:00 to 8:00 p.m. at Moss Funeral Home in Breese and again Monday, December 20, 2021 from 11:00 a.m. to 2:00 p.m. at St. Rose Catholic Church in St. Rose.

In lieu of flowers, plants, and other gifts, memorials may be made to St. Rose Catholic Church or American Diabetes Association and will be received at the visitation or by mail, Moss Funeral Home, 535 N. 5th, Breese, IL 62230.