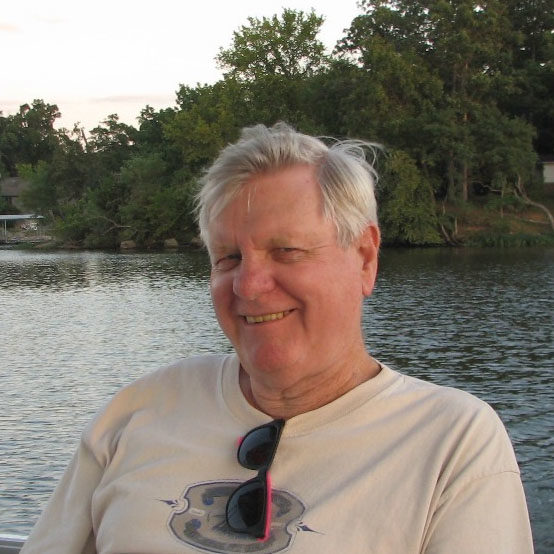 George D. Rathmann
Visitation Dates and Times

Monday, December 20, 2021 from 10:00 to 11:00 a.m.

Visitation Location

St. Augustine of Canterbury Catholic Church ~ Belleville
Service Date

Monday, December 20, 2021

Service Time

Service Location

St. Augustine of Canterbury Catholic Church ~ Belleville
Full Obituary

George D. Rathmann, age 91, of Belleville, passed away on Wednesday, December 15, 2021 at his son's residence in Edwardsville.

He was born in St. Louis, MO on September 24, 1930, son of the late George and Elizabeth, nee Doyle, Rathmann.

In addition to his parents, he was preceded in death by his sister, Bernice (Leander "Ben") Moss; brother Jack Rathmann; father-in-law and mother-in-law, Lambert and Emma, nee Fuehne, Fehlker; and sisters-in-law and brothers-in-law Nellie (Bob) Richter, Marce Fehlker, Jerry (Harriet) Fehlker, and Marilyn Siddle.

George is survived by his wife, Louise, nee Fehlker, Rathmann, whom he married on May 17, 1952 at St. Damian Catholic Church in Damiansville; children, Bill (Connie) Rathmann of Edwardsville, Andy (Katja) Rathmann of Hampton, VA, and Jerry (Melinda) Rathmann of Bremerton, WA; grandchildren, Nick (Sarah) Rathmann, Keith Rathmann, Larissa Rathmann, Ayden Rathmann, and Ella Rathmann; brother Jim (Gail) Rathmann of Arizona; sister-in-law and brothers-in-law Letty Rathmann of Germantown, Verdell Fehlker of Belleville, and Fred Siddle of O'Fallon; and numerous nieces and nephews.

George was a veteran of the United States Air Force and later retired from McDonnell-Douglas/Boeing as a division manager.  He was a member of St. Augustine of Canterbury Catholic Church in Belleville and Catholic War Veterans Butz-Jobe Post 370 where he formerly served as a secretary.  His hobbies included playing guitar, fishing, grilling, playing horseshoes, brewing beer, and watching the St. Louis Cardinals.  He especially enjoyed travelling and was able to visit 49 of the states, but most of all, he loved spending time with his family.

Memorial Mass of Christian Burial will be Monday, December 20, 2021 at 11:00 a.m. at St. Augustine of Canterbury Catholic Church in Belleville with Msgr. William McGhee and Fr. Eugene Neff concelebrating.  Interment will take place at a later date.

Visitation will be Monday, December 20, 2021 from 10:00 to 11:00 a.m. at St. Augustine of Canterbury Catholic Church in Belleville.

Facial covering will be required at the church for visitation and Mass.

In lieu of flowers, plants, and other gifts, memorials may be made to the Society of Saint Vincent de Paul and will be received at the visitation or by mail, Moss Funeral Home, 535 N. 5th St. Breese, IL 62230, who is serving the family.