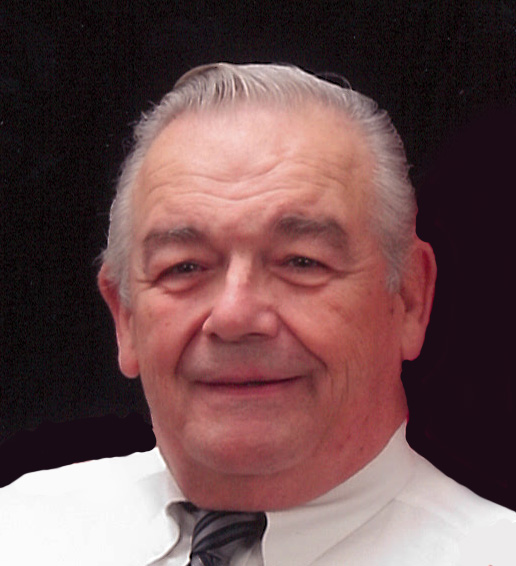 George L. Lepchenske
Visitation Dates and Times

Tuesday February 9, 2016 9:00 a.m. to 11:00 a.m.
~ Aviston American Legion Services at 10:00 a.m.~

Visitation Location

Moss Funeral home, Breese
Service Date

Tuesday, February 9, 2016

Service Time

11:00 a.m.

Service Location

Moss Funeral Home, Breese
Full Obituary

George L "Ske" Lepchenske 76 of Aviston and formerly of Dextor, MO died Friday February 5, 2016 at his residence in Aviston.

He was born September 25, 1939 in Dextor, MO to Marvin and Jewell (Reed) Lepchenske: they preceded him in death.

He was also preceded in death by his father-in-law and mother-in-law Syl and Rose (Horstmann) Schumacher, a brother-in-law Don Schumacher.

He married Joan Schumacher September 5. 1998 at Eliot Chapel in Kirkwood, MO and she survives in Aviston.

Also surviving are his children Craig Lepchenske of Phoenix, AZ, Brad (Shenna) Lepchenske of Montgomery, TX.

Step Children Karl (Ann) Belter of Chillicothe, IL, Jill (Tim) Bass of St. Charles, MO.

8 grandchildren Tanner & Kendall Lepchenske, Joel, Neil, & Paul Belter, Allison, Jacob, & Katie Bass.

Sisters-in-law and brothers-in-law Sr. Celine Schumacher SSND of St. Louis, MO, Mary (Ken) Bolhofner of Aviston, Sue Betts of Edwardsville, Ken (Myra) Schumacher of Clayton Delaware, Nancy (Pete) Koening of Richmond, IL, Sharon (Amos) Watkins, of St. Louis, MO, Janet (Lee) Hackle of Leavenworth, KS.

Ske received his PhD and was the Dean of Instruction at the Navajo Community College in Tsaile, AZ. He retired from the Defense Logistics Agency Department with the Department of Defense. He enjoyed reading, playing cards, a football fan of the Arizona Cardinals and St. Louis, Rams. He and his wife enjoyed traveling the United States, Mexico and Canada.

Member of the Eliot Chapel in Kirkwood, MO, American Legion post 1239, Aviston.

Memorial Service Tuesday February 9, 2016 at 11:00 am at the Moss Funeral home in Breese, Rev. Jim Crawford officiating. Interment Jefferson Barracks National Cemetery, St. Louis, MO.

Visitation will be Tuesday February 9, 2016 from 9:00 to 11:00 a.m. at the Moss Funeral home in Breese.

Members of the Aviston American Legion will hold services at 10:00 am Tuesday February 9, 2016 at the Funeral Home.

Memorials can be made to Libraries in Dextor, MO, Breese or Trenton and will be received through the Moss Funeral Home.