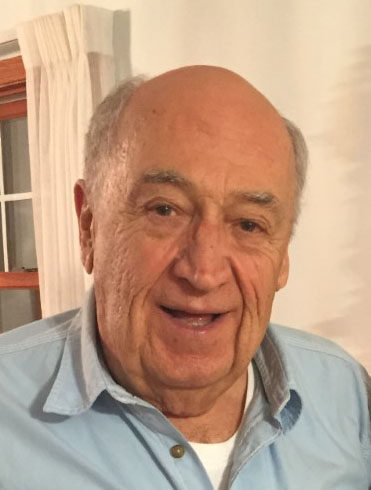 Jerald E. "Jerry" Doyle
Service Date

Friday, June 14, 2019

Service Time

10:00 a.m.

Service Location

St. Dominic Catholic Church, Breese
Full Obituary

Jerald E. "Jerry" Doyle, age 80 of Breese and formerly of Litchfield, died Sunday, June 9, 2019 at his residence.

Mr. Doyle was born February 5, 1939 in Chicago, a son of the late James Edward and Mary, nee Murphy, Doyle.

In addition to his parents, he was preceded in death by his first wife, Blanche, nee Woods, Doyle whom he married October 25, 1958 and she died October 28, 2002; second wife, Ginger, nee Miller, Doyle whom he married December 9, 2006 and she died March 1, 2016; two sons, Greg Doyle and Danny Doyle; and a brother, James Doyle and his wife Louise.

Surviving are his children, Kevin (Susan) Doyle of Tuscaloosa, AL and Kelly (Tim) Titsworth of Breese; grandchildren, Jeremy Doyle, Heather (Jody) Ferris, Justin (Jill) Doyle, and Kaitlin (Michael) Krohn; and great-grandchildren, Hunter and Harper Ferris, Miles and Norah Doyle, and Finley Krohn.

Jerry worked as a superintendent for McCartin Mcauliffe Mechanical in Chicago and later retired from Phillips-Getschow Co. in Chicago. In addition, he along with his wife Ginger, operated Doyle's Collectibles in Springfield.

He was a member of St. Dominic Catholic Church in Breese, Pipe Fitters Union Local 597 in Chicago (60-year member), and former member of a trap shooters league in Chicago. He enjoyed antiques and fishing.

Funeral Mass of Christian Burial will be Friday, June 14, 2019 at 10:00 a.m. at St. Dominic Catholic Church in Breese with Fr. Patrick Peter presiding. Interment will follow in Elm Lawn Memorial Park in Litchfield.

Memorials may be made to the Alzheimer's Association and will be received at the church or through Moss Funeral Home, 535 N. 5th, Breese, IL 62230 who is serving the Doyle family.