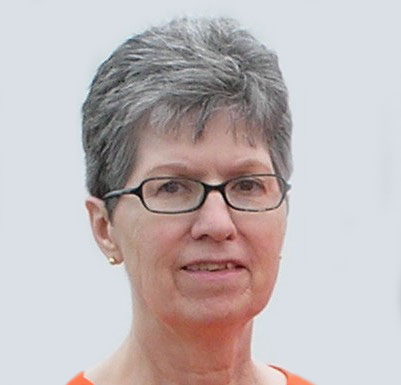 Geraldine M. "Gerry" Peek
Service Location
Full Obituary

Geraldine M. "Gerry" Peek, age 80, of Breese, and formerly of Beaver Prairie, passed away Tuesday, August 30, 2022 at Cedarhurst of Breese.

She was born September 28, 1941 in Beaver Prairie, a daughter of the late August and Leona, nee Weisenfeld, Peek.

In addition to her parents, she was preceded in death by a brother, Dennis Peek and sister, Brenda Jansen.

Gerry is survived by her siblings, Roberta Billhartz of Albers, Ron (LuAnn) Peek of Highland, and Darrell (Joan) Peek of Beaver Prairie; brother-in-law, Ron Jansen of Breese; and many nieces, nephews, and cousins.

Gerry retired from the United States Air Force as a civilian with thirty plus years of teaching Technical Training.  She was a member of the Catholic faith and enjoyed reading, painting, traveling, and genealogy.

A private funeral service will be held and burial will take place at St. Felicitas Catholic Cemetery in Beaver Prairie.

In lieu of flowers, plants, and other gifts, memorials may be made to American Parkinson Disease Association at www.apdaparkinson.org or Disabled American Veterans at www.dav.org or will be received by mail, Moss Funeral Home, 535 N. 5th St. Breese, IL 62230, who is serving the family.