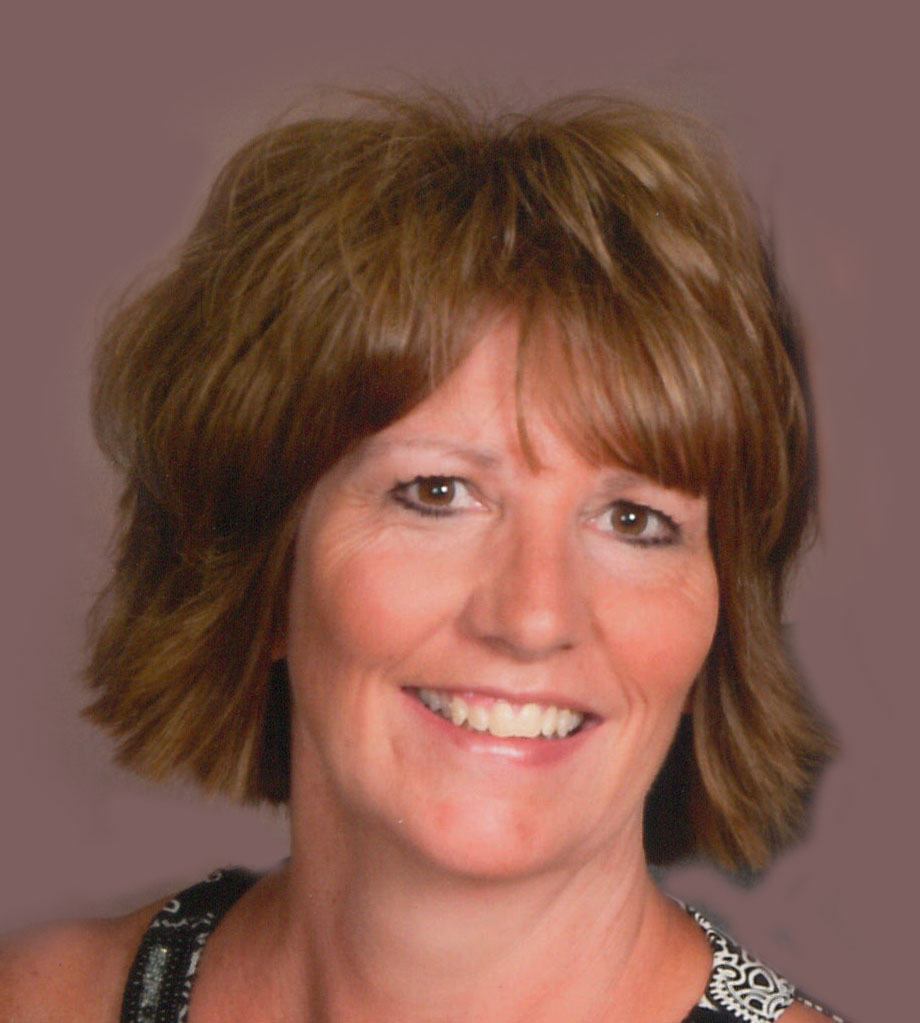 Geralynn M. "Lynn" Robben
Visitation Dates and Times

Monday, December 11, 2017  4:00-8:00 p.m.

Tuesday, December 12, 2017  9:00-10:30 a.m.

Visitation Location

Moss Funeral Home, Breese
Service Date

Tuesday, December 12, 2017

Service Time

11:00 a.m.

Service Location

St. Dominic Catholic Church, Breese
Full Obituary

Geralynn M. "Lynn" Robben, age 54, of Breese, died Friday, December 8, 2017 at University of Kentucky Chandler Hospital in Lexington, KY.

Mrs. Robben was born October 2, 1963 in Rantoul, IL, a daughter of Dolores "Cuddles", nee Endres, Fonke of Breese and the late Ralph Fonke.

In addition to her father, she was preceded in death by her grandparents, Anton and Marie, nee Haar, Endres and Henry and Teresa, nee Weh, Fonke; and father-in-law, Tom Robben.

She is survived by her mother; husband, Daniel Robben of Breese, whom she married September 22, 2012 at St. Dominic Catholic Church in Breese; children, Craig (friend Rae Salzman) Johnson of St. Louis, Chad (friend Laura Marley) Johnson of St. Louis, and Abby (friend Connor Beckmann) Johnson of Breese; step-children, Derek (fiancée Gillian Howard) Robben of Decatur, Katie Robben of Uganda, and Dylan Robben of San Francisco; grandchild, Grayson Robben; sister, Teresa (Bryan) Haake of Breese and her children, Zachary (friend Lauren Donnewald) Haake, Elyse (friend Connor Huegen) Haake, Mitchell Haake, and Luke Haake; mother-in-law, Betty, nee Seiffert, Robben of Carlyle; sisters-in-law and brothers-in-law, Julie (Doug) Isaak of Breese, Ginny Biebel of Breese, Tom (Connie) Robben of Aviston, and Richard (Sue) Robben of Breese; and aunts, uncles, nieces, nephews, cousins, and friends.

Lynn was a special education teacher at Centralia Junior High School and was a member of St. Dominic Catholic Church in Breese. She enjoyed shopping, taking drives, and going to the beach, but mostly attending her children's and nieces and nephews school and sporting events.

Funeral Mass of Christian Burial will be Tuesday, December 12, 2017 at 11:00 a.m. at St. Dominic Catholic Church in Breese with Fr. Patrick Peter and Deacon Linus Klostermann presiding. Interment will follow in St. Dominic/St. Augustine Cemetery, Breese.

Friends may call Monday, December 11, 2017 from 4:00-8:00 p.m. and again on Tuesday, December 12, 2017 from 9:00-10:30 a.m. at Moss Funeral Home in Breese.

In lieu of flowers, memorials may be made to Hope Lodge (Lexington, KY or New Orleans, LA), Clinton County Relay for Life (American Cancer Society), or to Mater Dei Catholic High School and will be received at the funeral home.