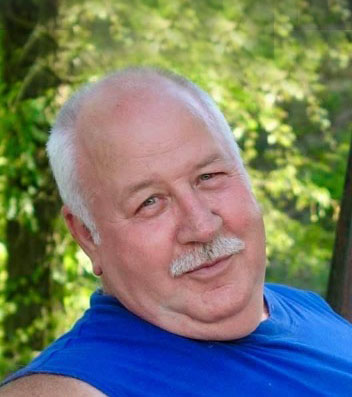 Gerhard H. Kluemke
Visitation Dates and Times

For the safety of everyone in the community, Gerhard Kluemke's visitation and funeral service is now private. The Kluemke family would like to thank everyone for the kind comments and sympathy offered to them at this time.

Thank you for your understanding.

Karen, Brian, Brenda, Craig, Danny and families
Full Obituary

Gerhard H. Kluemke, age 79, of Bartelso, passed away Friday, October 30, 2020 at HSHS St. Elizabeth's Hospital in O'Fallon.

He was born October 4, 1941 in Breese, the son of the late George and Florence, nee Diekemper, Kluemke.

In addition to his parents, he was preceded in death by his wife Bernadette "Bernie", nee Varel, Kluemke, whom he married October 6, 1964 at St. Cecilia Catholic Church in Bartelso and who died July 29, 2011; twin daughters, Mary and Ann Kluemke; son-in-law, Tim Jansen; father-in-law and mother-in-law, Bill and Margaret, nee Hemker, Varel; and sisters-in-law and brothers-in-law, Mary Kluemke, Jerome Varel, Jim Varel, Frank Goebel, and Paul "Pete" Varel.

Surviving are his children, Karen (Linus) Ripperda, Brian (Samantha) Kluemke, Brenda (Scott Kohrmann) Jansen, Craig (Sallie Minks) Kluemke, and Danny (Shelly) Kluemke all of Bartelso; grandchildren, Corey (Jennifer) Ripperda and Chelsea (Ethan Anderson) Ripperda, Dylan Kluemke, Logan Kluemke, and Gavan Kluemke, Mackenna (Blake Deering) Jansen and Jenna Jansen, Sierra (Blake Rakers) Kluemke and Alex Kluemke, Cody Kluemke and Kailey Kluemke; great-grandchildren, Bennett, Kye, and Ryker Ripperda and Blair Rakers; siblings, Joan (Stanley) Wilke of Highland, Mat Kluemke and Dennis (Mary Lou) Kluemke all of Carlyle; sisters-in-law and brothers-in-law, Joan Varel, Bill (JoAnn) Varel, Sally (Bernie) Gerdes, Margie (Jim) Wilken, Flossie (Frank) Schlautmann, Dolores "Toots" Varel, and Betty Varel all of Bartelso and Blanche Goebel of Breese; and numerous nieces and nephews.

Gerhard was a veteran of the United States Army Reserves and retired as the Clinton County Animal Control Warden after 15 years of service, formerly worked in maintenance for the Village of Bartelso, former school bus driver for over 30 years, former Santa Fe Township Supervisor for over 35 years, and was a former Trustee for the Village of Bartelso.

He was a member of St. Cecilia Catholic Church, Bartelso Knights of Columbus Council 4745, Bartelso American Legion Post 976, and former Democratic Precinct Committeeman.

PRIVATE SERVICES

In lieu of flowers, plants, and other gifts, memorials may be made to the charity of the donor's choice and will be received at the funeral home.