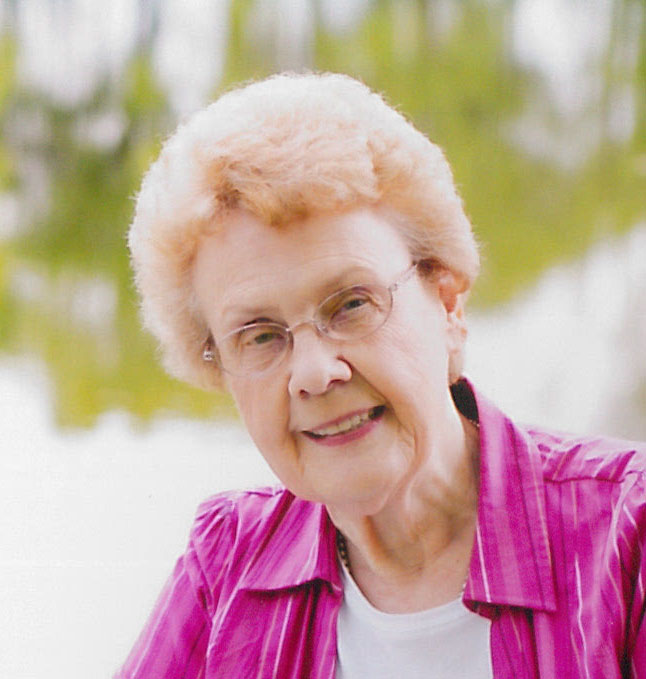 Gertrude H. M. "Trudy" Luebbers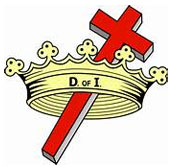 Visitation Dates and Times

Sunday, February 4, 2018 1:00-5:00 p.m.
Monday, February 5, 2018 9:00-10:30 a.m.

Visitation Location

Moss Funeral Home, Breese
Service Date

Monday, February 5, 2018

Service Time

11:00 a.m.

Service Location

St. Augustine Catholic Church, Breese
Full Obituary

Heaven's quilting bee just gained another angel to sew together the beautiful patterns of her life.

Gertrude H.M. "Trudy" Luebbers, nee Wilken, age 88, of Breese, died Thursday, February 1, 2018 at St. Elizabeth's Hospital in O'Fallon.

Born on August 14, 1929 in Carlyle IL to the late Antone "Tone" Wilken and Antoinette "Nettie" Borgelt, she was one of nine children raised on the family farm in Wade Township. On June 6, 1953 she married Irwin "Lou" Luebbers at St Mary's Church in Carlyle, and ultimately shared 64 years of marriage and also raising a family of nine children, in Breese.

In addition to her parents, she was preceded in death by a son, Stanley Luebbers in 1976; a sister, Maria Adele in infancy, a brother, Henry "Hank" Wilken; sisters-in-law and brothers-in-law, Betty Wilken, Vince and Eugenia Meyer, Menard and Marie Luebbers, Loretta and Joseph Diffenauer, Adrian and Myrtle Luebbers, Vincent Luebbers, Dorothy and Harold Diffenauer, Alfred and Patricia Luebbers , Emil Bryk, Alfred Mitchell, Theodore and Helen Luebbers, Anthony and Geraldine Luebbers, Earl Luebbers, Arthur Luebbers, and Paul Luebbers; and son-in-law, Jeff Morrison.

She is survived by her husband, Lou Luebbers, of Breese and eight children; Marilyn (Kenny Brown, DVM) Morrison of San Antonio TX, Tom (Debi) Luebbers of Aviston; Kay (Bill) Peters of Aviston, Cindy (Chuck) Salisbury of Henry IL, Billy (Jackie) Luebbers of Breese; Carol (Rob) Clasquin of Breese, Kenny (Sheri) Luebbers of Breese, and Donna (Chris) Hesse of Austin TX; siblings, Richard, Betty, and Jeanette Wilken of Carlyle; Mary Reis of Horn Lake, MS, Anthony Wilken of Jackson MS, and Helen (Edward) Monken of Beaver Prairie; sisters-in-law Rose Wilken of Carlyle, Marie Mitchell of Sparta IL, Virginia Bryk of Maryville IL, Lillian Luebbers of Carlyle, Jane Luebbers of Germantown, Marian Luebbers of Carlyle, and Ida Mae (David) Guthrie of Centralia, IL.

With a family this large, Trudy leaves behind her loving grandchildren and great-grandchildren, and the many, many nieces and nephews and extended family, who will always and forever remember "Aunt Trudy" and her smile.

Trudy was a loving grandmother and great-grandmother to a large family who loved her in return. With twenty-four grandchildren and twenty-one great-grandchildren, gatherings at her home were always boisterous and full of smiles and laughter. Her greatest joy was in being surrounded by her family, especially the babies. She was a member of St Augustine Parish and Altar Sodality and the Daughters of Isabella Precious Blood Circle 718, with attending church and participating in parish activities being very fulfilling for her. An avid quilter throughout her life, many people enjoy having one of Trudy's beautiful quilts, often created as a gift for a birth or a wedding, or donated to a local parish bingo. Playing bingo was one of her most enjoyable past times, especially when she won. She enjoyed gardening, her Red Hat ladies group, bowling at V&H for the Krebs Studio team for many years every Tuesday night with the Women's Bowling League, traveling around the country with Lou visiting relatives and vacationing with family. The highlight of one special trip to Rome was in being able to see the Pope.

Funeral Mass of Christian Burial will be Monday, February 5, 2018 at 11:00 a.m. at St. Augustine Catholic Church in Breese with Fr. Chuck Tuttle presiding. Interment will follow in St. Dominic/St. Augustine Cemetery, Breese.

Visitation will be Sunday, February 4, 2018 from 1:00-5:00 p.m. and again on Monday, February 5, 2018 from 9:00-10:30 a.m. at Moss Funeral Home in Breese.

Memorials may be made to St. Augustine Church Quilt Committee or to the donor's choice and will be received at the funeral home.