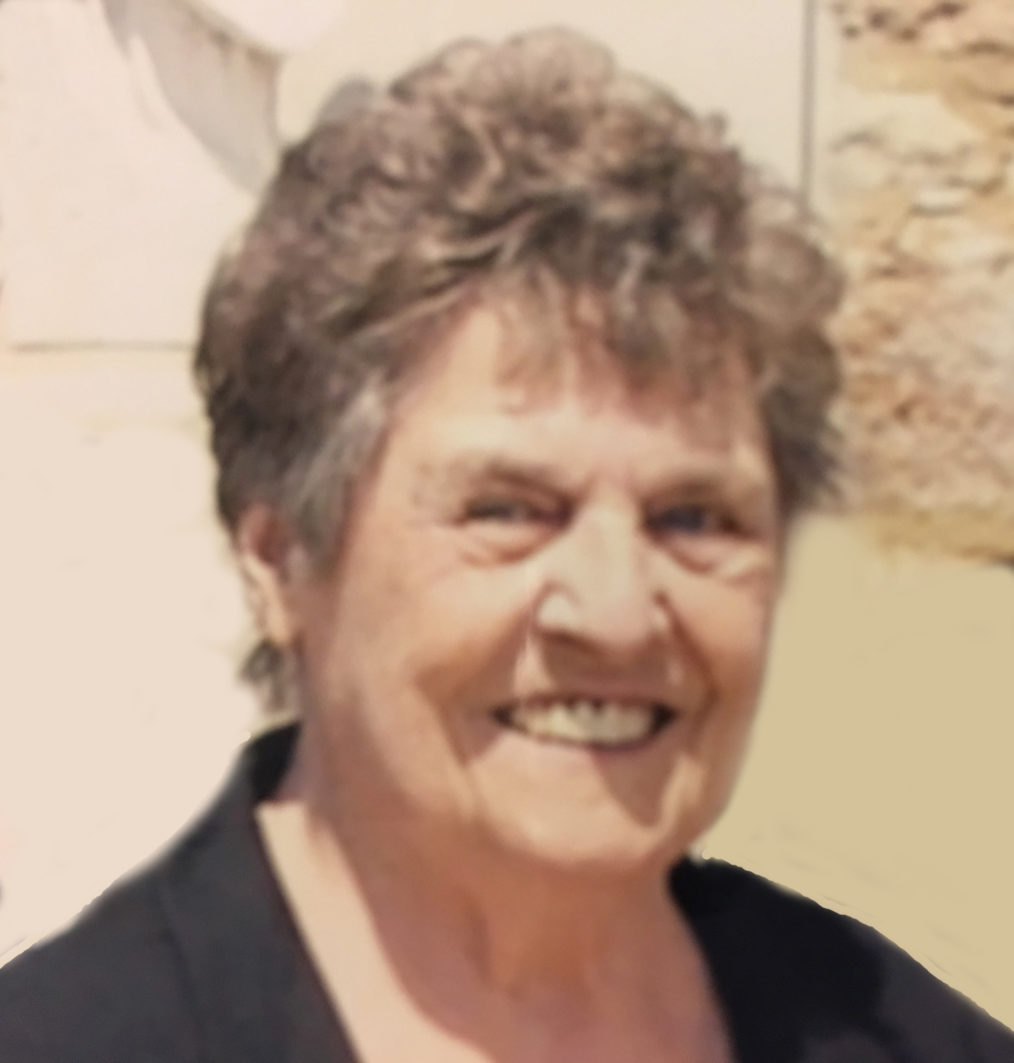 Gertrude L. Becker
Visitation Dates and Times

Saturday, December 7, 2019 9:00-11:00 a.m.

Visitation Location

St. Cecilia Catholic Church, Bartelso
Service Date

Saturday, December 7, 2019

Service Time

11:00 a.m.

Service Location

St. Cecilia Catholic Church, Bartelso
Full Obituary

Gertrude Louise Becker, 99 years, 2 months, 27 days, of Bartelso, died during the morning of Saturday, November 30, 2019 at Carlyle Healthcare Center.

Gertrude was born on September 3, 1920 in Breese, IL., the daughter of Vincent W. and Catherine M., nee Winter, Albers.   On October 15, 1946 she married Lawrence F. Becker at St. Boniface Catholic Church in Germantown followed by a reception at the Albers family farm.

Gertrude worked for the Moran family at Carlyle in the 1930's, Wagner Electrical Co. in St. Louis, MO with her sister, Adele, in the 1940's,  worked side by side with her husband, Lawrence, on the Schlarman farm east of Bartelso from 1947 to 1961, Brueggemann Drape Company in the 1950's, Murray Center in Centralia in the 1960's, Miss. Elaine's clothing factory in Centralia 1970's and Walmart location in Carlyle, IL 1983 to 1999.

Gertrude was a member of St. Cecilia Catholic Church and Altar Sodality in Bartelso.  Over the years she and her husband Lawrence enjoyed square dancing, partner dancing, bowling, playing cards/pinochle, attending their children's and grandchildren's sporting and special events, going to Cardinal games in St. Louis, and traveling to Europe and throughout the US.  Her personal pastime was spent sewing, quilting, crocheting, knitting, bingo, and going to the gambling boat with friends and family.

Gertrude is survived by her children - Donna Cardwell of Bartelso, Kevin Becker of Bartelso, Carl (Taylor) Becker of Jacksonville, FL; seven grandchildren, Jessica Becker, Ralph "Frankie" (Bailey) Becker, Cody Cardwell, Casie Cardwell, Kris Becker, Audrey (Drew Coleman, fiancé) Becker, and Garrett Becker;  two great-grandchildren, India (Kevin's granddaughter) and Logan (Ralph Sr.'s granddaughter); sisters, Elizabeth Haake and Marie Gebke; brother, Maurice (Rita) Albers; sister-in-law, Ethel Albers; many nieces and nephews; and many  great-nieces and great-nephews.

Gertrude was preceded in death by her parents; her husband on April 29, 2008; grew-grandchild, Gabriel Souther; her father-in-law and mother-in-law, Frank G. and Helen M., nee Meyer, Becker; sons, Melvin P. Becker and Ralph F. Becker, Sr; daughter-in-law, Donna Becker; brothers, Vince Albers and Harry Albers;  sisters, Adele Albers and Dolores Lampe; brothers-in-law, Hank Haake, August Lampe, Paul Becker, Frank Becker, Bobby Becker, Joe Kampwerth, Hank Wilken, Bill Mueller; sisters-in-law, Sally Becker, Theresa Marie Becker, Blanche Becker, Agnes Kampwerth, Rose Wilken, Loretta "Shorty" Mueller; and several nephews.

Gertrude's family would like to thank her personal care assistants, Carlyle Healthcare Center personnel, Vitas Healthcare/Hospice, and Unlimited Living Options in Breese, for providing loving care to her over the past 13 years.

Memorial Mass of Christian Burial will be Saturday, December 7, 2019 at 11:00 a.m. at St. Cecilia Catholic Church in Bartelso with Fr. James Buerster presiding. Committal service will follow in St. Cecilia Cemetery, Bartelso.

Visitation will be Saturday, December 7, 2019 from 9:00-11:00 a.m. at St. Cecilia Catholic Church in Bartelso, IL.

Memorials may be made to St. Cecilia Catholic Church, Dementia Society of America, Alzheimer's Association Research, or Hospice of Southern Illinois and will be received at the church or through Moss Funeral Home in Breese who is serving the Becker family.