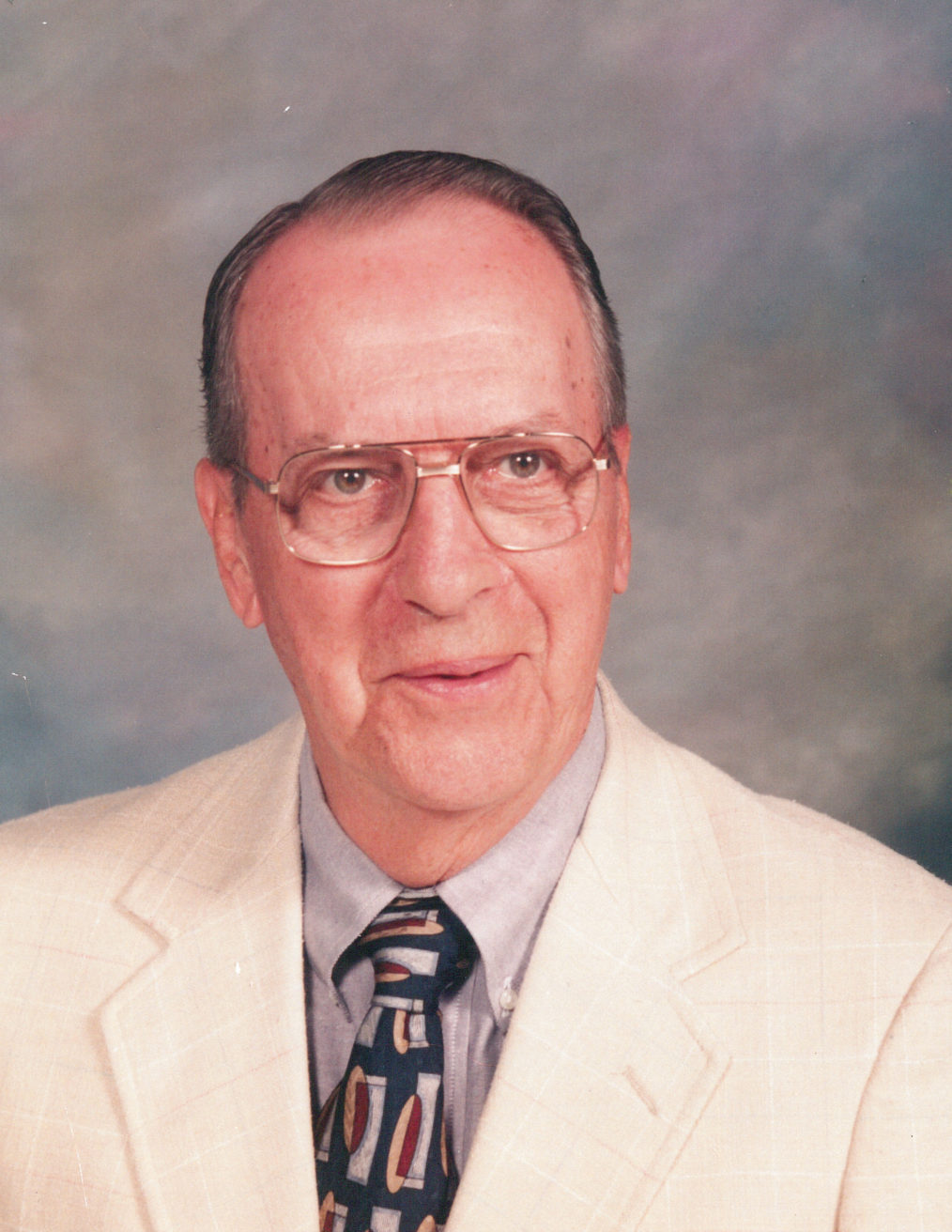 Greg R. Hemann
Visitation Dates and Times

Saturday, November 8, 2014 9:00-11:00 a.m.

Visitation Location

St. Augustine Catholic Church, Breese
Service Date

Saturday, November 8, 2014

Service Time

11:00 a.m.

Service Location

St. Augustine Catholic Church, Breese
Full Obituary

Greg R. Hemann, 90, of Breese, died Monday, November 3, 2014 at his home.

Mr. Hemann was born April 2, 1924 in New Baden, to Hermann and Cecilia (Hagen) Hemann; they preceded him in death.

He married Elvera "Mugsy" Poelker on October 7, 1947 at St. Augustine Catholic Church in Breese; she preceded him in death on August 29, 1992.

In addition to his parents and wife, he was also preceded in death by a brother, Bernard "Ben" Hemann; and brother-in-law and sister-in-law, Al and Loretta Poelker.

Surviving are four sons, Jeff (Debbie) Hemann of Mattoon, Brad (Lynn) Hemann of Maryville, Mike (Sandy) Hemann of Breese, and Curt (Lori) Hemann of Breese; 12 grandchildren, Jami (Jimmie) Miller, Jason Hemann, Kim (Ed) Roley, Shannon (Steve) Phillips, Zachary, Caroline, and Nicholas Hemann, Scott and Lucas Hemann, Justin (fiancée Devon Creath) Hemann, Jessica (fiancé Tucker Schnerre) Hemann, and Jena Hemann; 7 great-grandchildren with another soon to arrive; and a sister-in-law, Stell Hemann of Indiana.

Greg retired from the Breese Journal as Pressman, Prepress Production, Ad Layout, Camera/Darkroom Supervisor and was a Veteran of the United States Army . He was a member of St. Augustine Catholic Church, Breese American Legion Post 252, Veterans of Foreign Wars, and the Concordia Saengerchor. He enjoyed playing baseball at a younger age, camping, and especially playing golf.

Memorial Mass will be Saturday, November 8, 2014 at 11:00 a.m. at St. Augustine Catholic Church in Breese with Fr. Chuck Tuttle and Deacon Bob Lippert officiating. Inurnment will be in St. Dominic/St. Augustine Cemetery in Breese with full military honors.

Visitation will be Saturday, November 8, 2014 from 9:00-11:00 a.m. at St. Augustine Catholic Church in Breese.

Memorials can be made to Hospice of Southern Illinois or to the donor's choice and will be received at the church or t though Moss Funeral Home in Breese who is in charge of the arrangements.