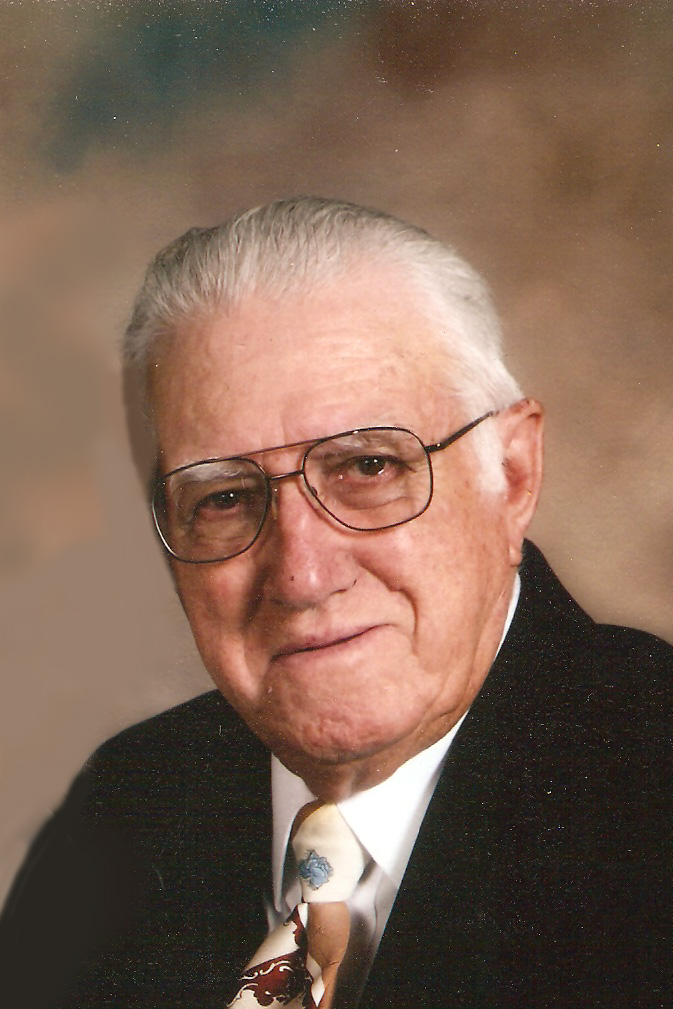 Gualberd J. Emig
Visitation Dates and Times

Monday, May 27, 2013 10:30 am-12:00 pm

Visitation Location

St. Mary's Catholic Church, Trenton
Service Date

Monday, May 27, 2013

Service Time

12:00 pm

Service Location

St. Mary's Catholic Church, Trenton
Full Obituary

Gualberd J. Emig, 91, of Trenton, died Thursday, May 23, 2013 at Aviston Countryside Manor.

Mr. Emig was born November 28, 1921 in Trenton to Elmer and Mary (Bugger) Emig; they preceded him in death.

In addition to his parents, he was also preceded in death by a son Karl Emig; 3 brothers; 1 sister; 12 brothers-in-law; 5 sisters-in-law; and his father-in-law and mother-in-law, Frank and Agnes (Stoff) Luitjohan.

He married Clara Luitjohan on November 27, 1946 at St. Paul Catholic Church in Highland; she survives in Trenton.

Also surviving are his children, Eileen (Robert) Stein of Mascoutah, Gilbert (Margie) Emig of Trenton, Linda (Gerry) Richter of Aviston, Karin (Wayne) Marti of Highland, Donna (Stan Kalmer) Emig of Mascoutah, Debra (Jim) Koerkenmeier of Carlyle, and Ronald (Karla) Emig of Mascoutah; 19 grandchildren, 26 great-grandchildren and he was anticipating the arrival of his 27th great-grandchild; 11 sisters-in-law and 2 brothers-in-law.

Gualberd retired from farming. He was a member of St. Mary's Catholic Church, Trenton American Legion Post 778, Trenton VFW Post 7983, and Trenton Knights of Columbus Council 2932.

A Memorial Mass will be Monday, May 27, 2013 at 12:00 PM at St. Mary's Catholic Church in Trenton with Fr. Joseph Rascher officiating. Interment will follow in St. Mary's Cemetery, Trenton.

Visitation will be Monday, May 27, 2013 from 10:30 AM-12:00 PM at St. Mary's Catholic Church in Trenton.

Memorials can be made to the American Cancer Society and will be received at the church or through Moss Funeral Home in Trenton who is in charge of the arrangements.