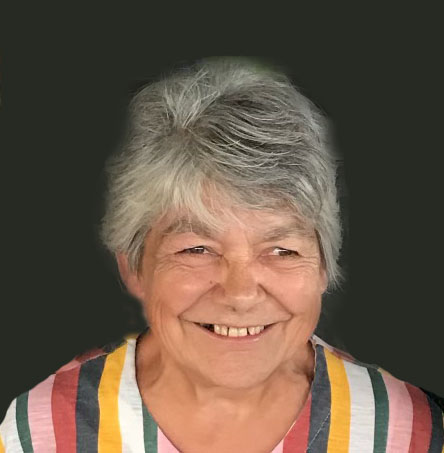 Helen A. Kreitner
Visitation Dates and Times

Friday, March 10, 2023 from 4:00-8:00 p.m.

Saturday, March 11, 2023 from 8:00-9:30 a.m.

Visitation Location

Moss Funeral Home ~ Breese
Service Date

Service Time

Service Location

St. Dominic Catholic Church ~ Breese
Full Obituary

Helen Ann Kreitner, nee Webster, age 74, of Aviston Albers Road, passed away Sunday, March 5, 2023 at her home.

Helen was born May 22, 1948 at St. Mary's Hospital in Clayton, MO and raised in Belleville, a daughter of the late William and Helen, nee Dufrenne, Webster.  She married Jerome D. Kreitner, Sr. on August 7, 1972 at St. Mary's Church in Belleville and he preceded him in death on October 19, 1990.

In addition to her parents and husband, she was preceded in death by father-in-law and mother-in-law, Arthur "Ward" and Sophie, nee Wegmann, Kreitner; brothers, Daniel Webster and Warren Webster; sisters, Lynn Webster and Cathy Whitehead; brothers-in-law, Gary Hanvey and Larry Whitehead; nieces, Mary Webster and Amanda Webster; and a great-nephew and great-niece, Derrick Tribout and Stephanie Tribout.

Helen is survived by her 3 children, Jerome "Bozo" Dean Kreitner, Jr., Cassidy Kreitner, and Kenny (April) Kreitner; two beautiful granddaughters, Paige (Nick) Kreitner and Beatrice Kreitner; sisters, Mary Jeanette (Jerry) Tribout, Donna Meidinger, and Wendy Webster; brother, Bill Webster; sisters-in-law and brother-in-law, Sharon Hanvey, Larry and Wendy Sobczak; numerous nieces, nephews, great-nieces, great-nephews, and great-great nieces and nephews.

Helen attended Our Lady Queen of Peace Grade School in Belleville and graduated High School in 1966 from Belleville Township High School.  She worked different jobs after graduation but her favorite was being a wife, mother, and grandma.  She loved crafting, gardening, taking care of her flowers and yard, but mostly loved her family.  Helen led a very full and enjoyable life.

Funeral Mass of Christian Burial will be Saturday, March 11, 2023 at 10:00 a.m. at St. Dominic Catholic Church in Breese with Fr. Patrick Peter presiding. Interment will follow at St. Dominic/St. Augustine Cemetery, Breese.

Visitation will be Friday, March 10, 2023 from 4:00-8:00 p.m. and again on Saturday, March 11, 2023 from 8:00-9:30 a.m. at Moss Funeral Home in Breese.

In lieu of flowers, plants, and other gifts, memorials may be made to the donor's choice and will be received at the visitation or by mail, Moss Funeral Home, 535 N. 5th, Breese, IL 62230, who is serving the family.