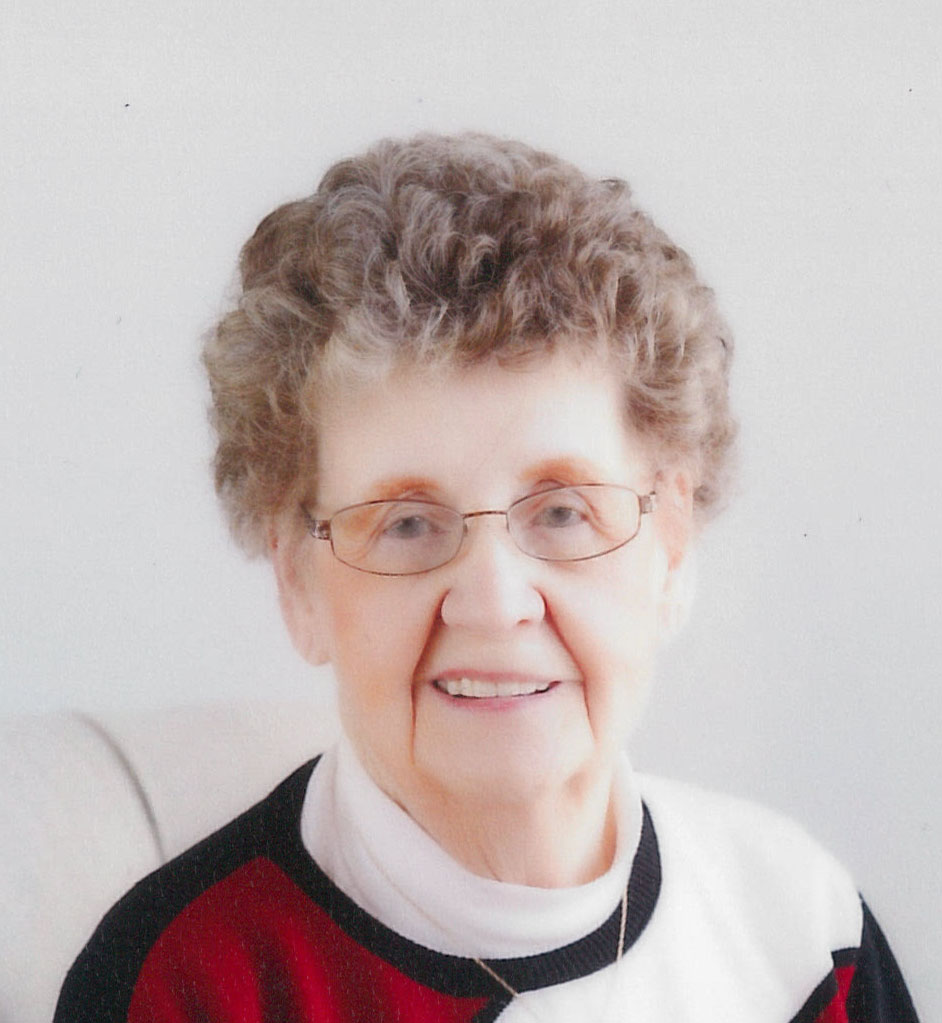 Helen F. Hemann
Visitation Dates and Times

Saturday, January 7, 2017 9:00-10:45 a.m.

Visitation Location

St. Boniface Catholic Church, Germantown
Service Date

Saturday, January 7, 2017

Service Time

11:00 a.m.

Service Location

St. Boniface Catholic Church, Germantown
Full Obituary

Helen F. Hemann, age 96 of Germantown, born December 26, 1920 in Breese, a daughter of the late Frank and Elizabeth, nee Kohrmann, Voss, died Thursday, January 5, 2017 at Breese Nursing Home.

In addition to her parents, she was also preceded in death by her husband, Eugene "Gene" Hemann, whom she married September 11, 1943 in Lompoc, CA and he died May 11, 1960; a daughter, Judy Hemann; a grandson, Kyle Hemann; sisters, Irene Dingwerth and husband John, Luella Varel and husband Anthony, and Marcella Borgmeyer and husband Edward; brothers, Lawrence Voss and wife Marie, Ernest Voss and wife Lucille, Alfred Voss and wife Leona, Wilbert Voss and wife Mildred, and Frank Voss and wife Ella Mae; and sisters-in-law and brothers-in-law, Margaret "Mark" Otten and husband Edward, Lucille Korte and husband Vince, Bernard "Buddy" Hemann, Edward Cochran, Thomas Jansen, and Wilbert "Whip" Langenhorst.

Surviving are her children, David Hemann and wife Ginger of Germantown, Gary Hemann and wife Lori of Scottsdale, AZ, Mary Kay Hemann of Belleville, Beverly Schroeder and husband Daniel of Germantown, and Connie Buck and husband Herb of Amelia Island, FL; 12 grandchildren and 7 great-grandchildren; and sisters-in-law and brothers-in-law, Ruth Cochran of St. Louis, Lorinda Jansen of Germantown, Bernadette Langenhorst of Germantown, Lavern Hemann and wife Rainey of Germantown, and Marian Hemann of Highland.

Helen worked as the head cook at Germantown Grade School and was a cashier at Germantown IGA. She was a member of St. Boniface Catholic Church and Altar Sodality in Germantown, and the Germantown American Legion Post 325 Auxiliary. She enjoyed playing cards like a shark, bingo, quilting, and baking, but most importantly spending time with her family.

Funeral Mass of Christian Burial will be Saturday, January 7, 2017 at 11:00 a.m. at St. Boniface Catholic Church in Germantown with Fr. James Buerster, Fr. Dennis Voss, and Deacon Rich Bagby presiding. Interment will follow in St. Boniface Cemetery, Germantown.

Visitation will be Saturday, January 7, 2017 from 9:00-10:45 a.m. at St. Boniface Catholic Church in Germantown.

Memorials may be made to St. Boniface Church and will be received at the church or through Moss Funeral Home in Germantown who is serving the family.