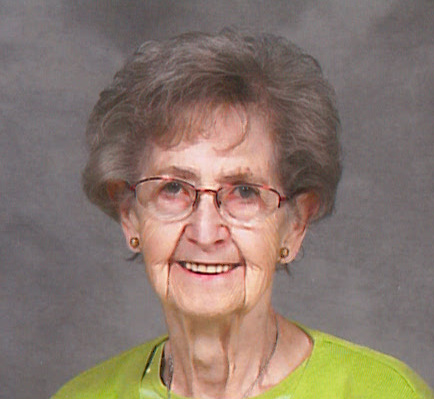 Henrietta M. Eilers
Visitation Dates and Times

Tuesday, February 3, 2015 4:00-8:00 p.m.
Wednesday, February 4, 2015 8:00-9:30 a.m.

Visitation Location

Moss Funeral Home, Breese
Service Date

Wednesday, February 4, 2015

Service Time

10:00 a.m.

Service Location

St. Augustine Catholic Church, Breese
Full Obituary

Henrietta M. Eilers, nee Niemeyer, 83, of Breese, died Saturday, January 31, 2015 at Breese Nursing Home.

Mrs. Eilers was born January 2, 1932 in Breese, the daughter of Henry and Emma (Hustedde) Niemeyer; they preceded her in death.

She married Ralph Eilers on August 12, 1952 at St. Dominic Catholic Church in Breese; he preceded her in death on January 6, 1996.

In addition to her parents and husband, she was also preceded in death by a daughter, Diane Eilers; a brother, Eugene Niemeyer; father-in-law and mother-in-law, Joseph and Bertha (Deimeke) Eilers; and brothers-in-law, Ralph Schrage and Walter "Wally" Eilers.

Surviving are her children, Paul (Kathleen) Eilers of Trenton, Linda (Kevin) Rademacher of O'Fallon, Joyce (Kenneth) Woltering of Beaver Prairie, Barbara (Jim) Foote of Belleville, Dale (Vicky) Eilers of Beckemeyer, and Karen Eilers of Breese; 12 grandchildren, Rachel (Cory) McDaniel, Kate (special friend Brandon Renschen) Eilers, Emily Eilers, Laura Rademacher, Amy (Joel) Frye, Alyssa Rademacher, Kyle Rademacher, Heather (Zach) Goebel, Russell Woltering, Dustin (special friend Kelsey Woods) Eilers, Tosha Eilers, and Zachary Eilers; 1 great-granddaughter, Paige McDaniel; a sister, Katie Schrage of Breese; sisters-in-law and brother-in-law, Lorene Niemeyer, Rita (Frank) Voss, and Judy Eilers all of Breese; and numerous nieces and nephews.

Henrietta worked at the Wee Walker Shoe Factory in Carlyle, as a cook at the St. Augustine Catholic School in Breese, at the Western Clinton County Senior Services in Trenton, and at the funeral lunches hosted at St. Augustine Catholic Church. She enjoyed quilting, cooking, and spending time with her family.

She was a member of St. Augustine Catholic Church and Ladies Sodality, and the St. Joseph Hospital Auxiliary in Breese.

Funeral Mass of Christian Burial will be Wednesday, February 4, 2015 at 10:00 a.m. at St. Augustine Catholic Church in Breese with Fr. Chuck Tuttle and Deacon Bob Lippert officiating. Interment will follow in St. Dominic/St. Augustine Cemetery, Breese.

Visitation will be Tuesday, February 3, 2015 from 4:00 to 8:00 p.m. and again on Wednesday, February 4, 2015 from 8:00 to 9:30 a.m. at the Moss Funeral Home in Breese.

Memorials can be made to St. Augustine Catholic Church Building Fund or to the donor's choice and will be received at the funeral home.