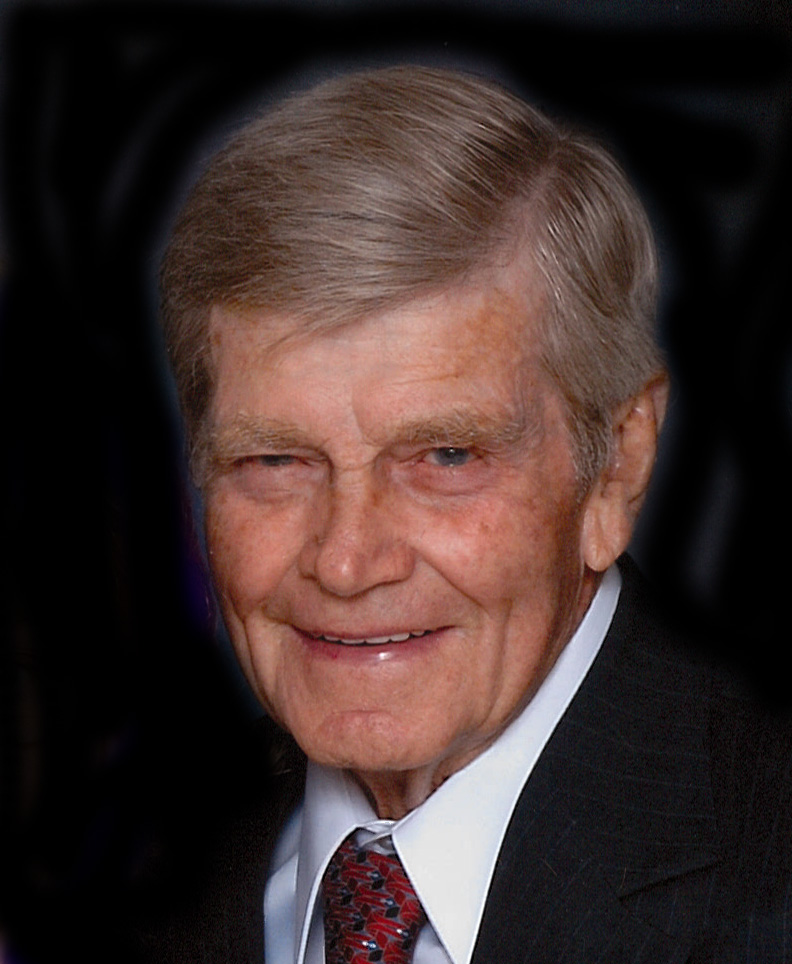 Henry E. "Bud" Ratermann
Visitation Dates and Times

Friday, February 5, 2016  5:00-9:00 p.m.

Saturday, February 6, 2016  8:30-10:00 a.m.

Visitation Location

Moss Funeral Home, Breese
Service Date

Saturday, February 6 2016

Service Time

10:30 a.m.

Service Location

St. Dominic Church, Breese
Full Obituary

Henry E. "Bud" Ratermann, age 83 of Breese, born August 28, 1932 in Breese, a son of the late Henry S. and Catherine E. (Feltrop) Ratermann, died Monday, February 1, 2016 surrounded by his family at Memorial Hospital in Belleville.

In addition to his parents, he was also preceded in death by a son-in-law, Thomas Wintermann; brothers Alfred, Sylvester, Ralph, Melvin, Richard, Jerry Ratermann; sisters, Florentine Ripperda, Alvina Voss, Agnes Detmer; brothers and sisters-in-law, Ted Detmer, Victor Voss, Mary Louise Ratermann, Rosilda & Earl Calliotte, Pat Landmann, Alvin Landmann, Edgar and Shirley Landmann., Linda and Darrell Willmann, and Eldon and Agnes Miller

Surviving is his wife Verna, nee Landmann, Ratermann of Breese, whom he married November 22, 1956 at St. Nicholas Church in Pocahontas; his children Deb Gray of Breese, Barb (Dennis "Spunk") Henken of Germantown, Rick (Rita) Ratermann of Breese, Connie (Dave) Tebbe of St. Rose, Denise (Gary) Vonder Haar of St. Rose, Julie (Brian) Boeckman of Breese, Kim (Randy) Peek of Aviston, Kelly (Karl) Klostermann of St. Rose, and Brad Ratermann of Breese; 19 grandchildren, Melissa (Rob) Swagler, Josh (Laura) Wintermann, Eric (Jamie) Henken, Laurie (Jeremy) Hemker, Carissa, Kirsten, Clint, and Kara Ratermann, John and Katie Tebbe, Jolyn (Brett) Huelsmann, Kayla and Ryan Vonder Haar, Luke and Amy Boeckman, Nicole and Tyler Peek, Ella and Carson Klostermann; 11 great-grandchildren, Iris and Jude Swagler, Paityn, Corbin and Cannon Wintermann, Avery, Jayce and Sydney Hemker, Zane and Zander Henken, and Wyatt Huelsmann; a sister, Olivia (Orville) Landmann; and brothers-in-law and sisters-in-law, Virgil Ripperda of Trenton, Rita Ratermann of Breese, Norbert Landmann, Leonard (Mary Jane) Landmann, and Leo (Carol) Landmann all of Highland.

Bud was a veteran of the United States Army serving from 1954-1956 and was a retired dairy farmer after 50 years. He was a former member of Mid-Am/DFA and Prairie Farms Co-op and a current member of the Breese Knights of Columbus Council 2869 and the Breese American Legion Post 252. He also was a member of St. Dominic Parish, Men's Sodality, and served as an usher for many years.

Funeral Mass of Christian Burial will be held Saturday, February 6, 2016 at 10:30 a.m. at St. Dominic Catholic Church in Breese with Fr. Patrick Peter and Deacon Linus Klostermann officiating. Interment will follow in St. Dominic/St. Augustine Cemetery, Breese.

Visitation will be Friday, February 5, 2016 from 5:00-9:00 p.m. and again on Saturday February 6, 2016 from 8:30-10:00 a.m. at the Moss Funeral Home in Breese.

Memorials can be made to Community Link, Mater Dei High School, or St. Dominic Church and will be received at the funeral home.

The Breese American Legion will hold services at 7:00 p.m. followed by the Knights of Coulumbus Friday evening at the funeral home.