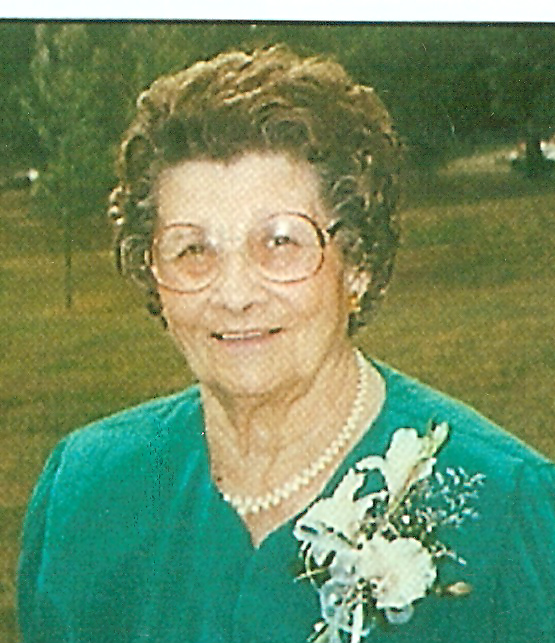 Irene B. Zurliene
Visitation Dates and Times

Wednesday April 25, ~ 4 to 8 PM
Thursday April 26, ~ 8 to 9:45 AM

Visitation Location

Moss Funeral Home, Trenton
Service Date

Thursday April 26, 2012

Service Time

10:00 AM

Service Location

St. Mary Catholic Church, Trenton
Full Obituary

Irene B. Zurliene (nee Mannhard) 94 of Trenton died Monday April 23, 2012 at Cedar Ridge Nursing Home in Lebanon.

She was born December 24, 1917 in Helvetia Twp., IL to John and Mary (Luber) Mannhard; they preceded her in death.

She married Theodore "Ted" Zurliene April 21, 1941 at St. Mary Church in Trenton and he preceded her in death August 15, 1996.

Also preceded in death by brothers Maurice, Paul and Louis Mannhard, brothers and sisters-in-law Marcella Mannhard, Floyd Kirsten, Louise and Greg Haselhorst, Loretta and Claude Stimpson, Otto and Florence Zurliene, Joseph Zurliene, Charles Zurliene, Josephine and Norbert Potthast, Alice Zurliene.

Surviving are her children Antoinette "Nettie" (Don) Sudholt of Trenton, Betty (Gerald) Wesselmann of Trenton, Doris (Robert) Berkemann of Aurora, Sylvia Hoerchler of St. Jacob, Nancy (Keith) Patterson of Los Lunas, NM, Dean (Juanita) Zurliene of Trenton.

18 grandchildren and 47 great grandchildren

Sisters Sr. Johnelda Mannhard PHJC of Donaldson IN, Rita Kirstein of Marion TX

Sisters-in-law Alvera Mannhard of Trenton, Eileen Mannhard of Trenton, Margie Zurliene of Pierron, Mary Zurliene of Highland

Brother-in-law Ferd Zurliene of Trenton

Irene was a homemaker and member of St. Mary Catholic Church and Altar Sodality in Trenton.

Funeral Mass of Christian burial will be Thursday April 26, 2012 at 10:00 am at St. Mary Church in Trenton with Fr. Joseph Rascher officiating. Interment St. Mary Cemetery.

Visitation will be Wednesday April 25 from 4 to 8 PM and Thursday April 26 from 8 to 9:45 am at the Moss Funeral Home in Trenton.

Memorials can be made to Alzheimer's Association or Donors Choice and will be received at the funeral home.