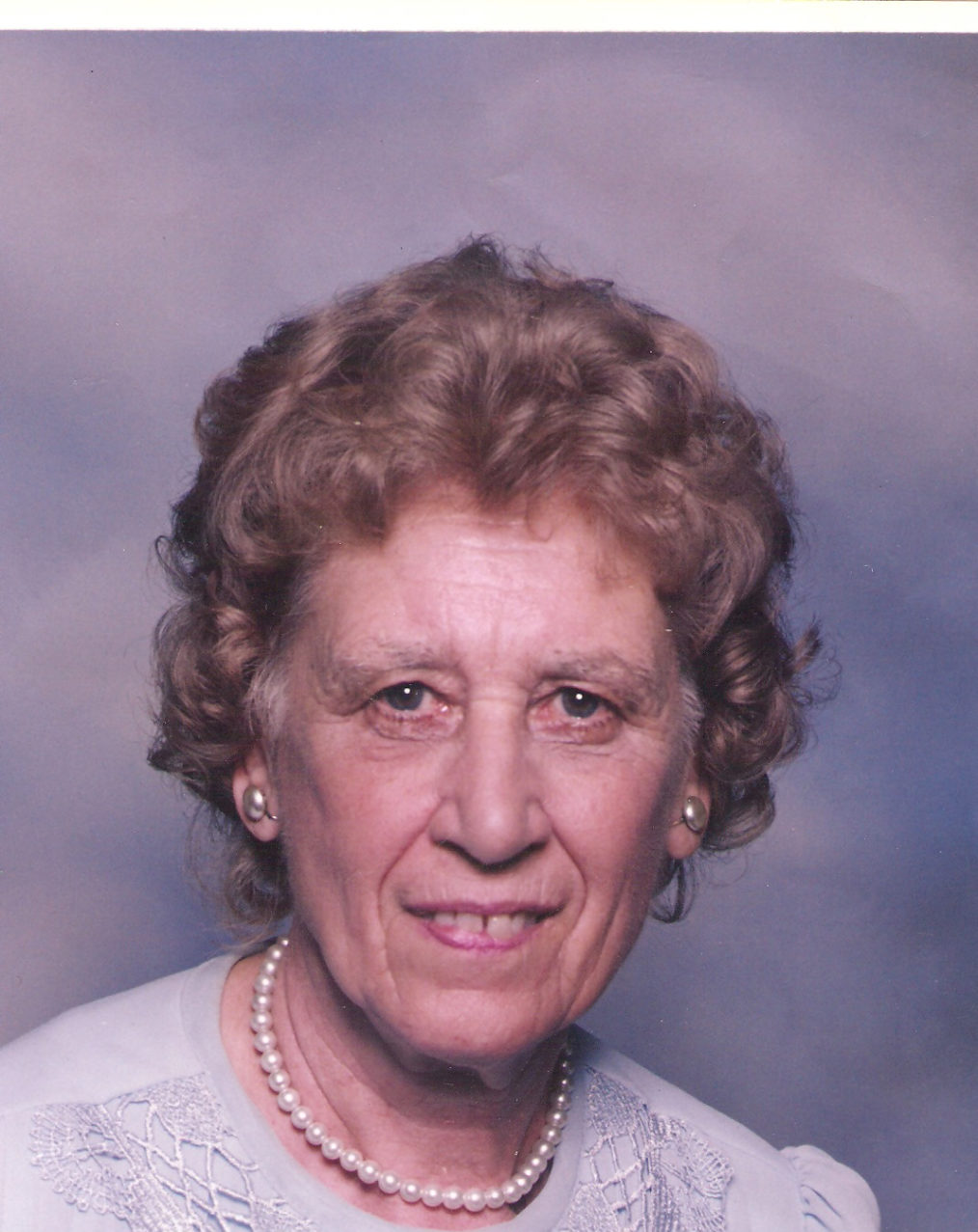 Irene C. Horstmann
Visitation Dates and Times

Wednesday, May 7, 2014 6:00-8:00 pm
Moss Funeral Home, Germantown
Thursday, May 8, 2014 9:00-10:00 am
St. Damian's Catholic Church, Damiansville
Service Date

Thhhhhhhuuuurrrrrrsday, May 8, 2014

Service Time

Service Location

St. Damian's Catholic Church, Damiansville
Full Obituary

Irene C. Horstmann, 95, of Damiansville, died Saturday, May 3, 2014 at St. Joseph's Hospital in Breese.

Ms. Horstmann was born October 12, 1918 in Damiansville to Henry C. and Helen (Olliges) Horstmann; they preceded her in death.

In addition to her parents, she was also preceded in death by sisters, Loretta Heimann and Honora Heimann; brothers, Leander "Lindy" Horstmann and Elmer Horstmann; brothers-in-law, Joseph Heimann and Louis Heimann; sisters-in-law, Helen Horstmann and Virginia Horstmann; nieces, Norma Ottensmeier, Marlene Carmack, and Audrey Kolar; and nephews, Kenneth Horstmann and Lester Heimann.

Surviving is a brother, Clarence "Clem" Horstmann of Breese; a sister-in-law, Florence Horstmann of Damiansville; and numerous nieces, nephews, great-nieces, great nephews, great-great-nieces, great-great-nephews and great-great-great nieces and nephews.

Irene retired from productions at McDonnell Douglas in St. Louis, MO and was a member of St. Damian's Catholic Church and Altar Sodality in Damiansville. She enjoyed quilting and spending time with her entire family, especially at Christmas.

Funeral Mass of Christian Burial will be Thursday, May 8, 2014 at 10:00 am at St. Damian's Catholic Church in Damiansville with Fr. Gene Neff officiating. Interment will follow in St. Damian's Cemetery, Damiansville.

Visitation will be Wednesday, May 7, 2014 from 6:00-8:00 pm at the Moss Funeral Home in Germantown and again on May 8, 2014 from 9:00-10:00 am at St. Damian's Catholic Church in Damiansville.

Memorials can be made to St. Damian's Catholic Church or to the Alzheimer's Association and will be received at Moss Funeral Home and St. Damian's Catholic Church.