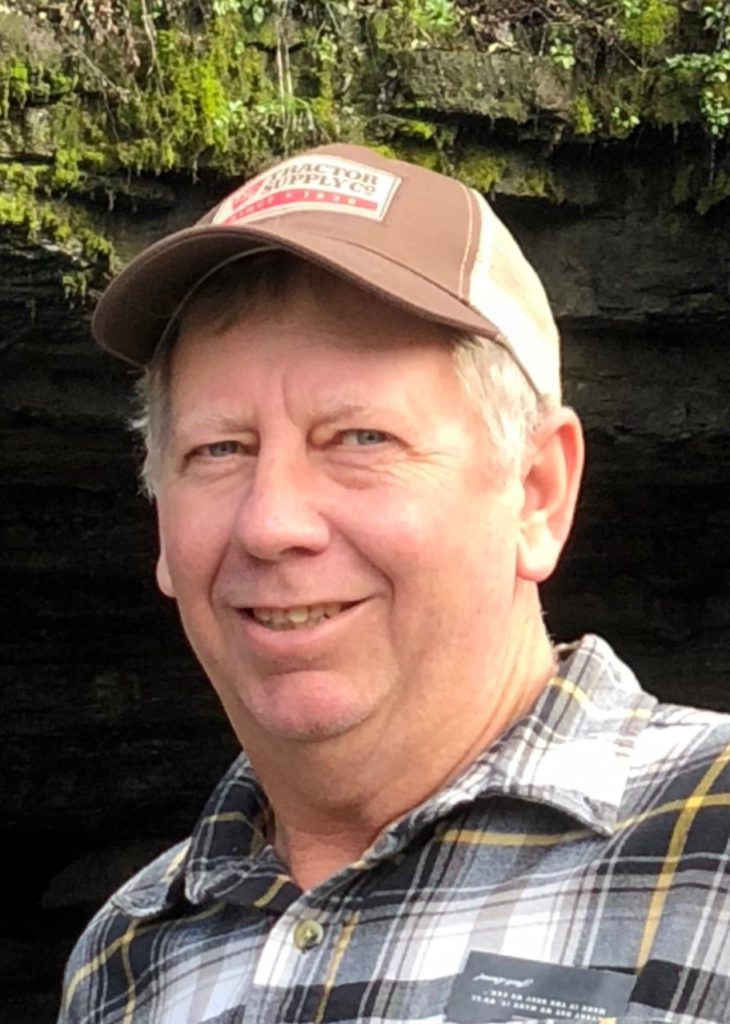 James F. "Jim" Voss
Service Date

A Private Celebration of Life will be held at a later date
Full Obituary

James F. "Jim" Voss passed into eternal life Sunday, December 6, 2020 at the age of 59.

He was born January 28, 1961 to the late Joseph F. and Priscilla M., nee Thole, Voss.

Jim married Peggy, nee Holthouse, Voss on December 14, 2004. They moved to Bethpage, TN in 2011 where he had a large garden and mini farm where he raised fainting goats, steer, and chickens.

In addition to his wife, Jim is survived by his siblings, Joe B. (Dorothy) Voss and their children, Tina Reynolds, Lisa Kniepmann, Cheryl Dressler, and Don Voss; Margaret (Carl) Jakel and her daughter, Vickie Wellen; Ralph (Elaine) Voss and their children, Bryant Voss, Kim Kueper, Andrea Toennies, and Lauren Maxwell; Norma Tebbe and her children, Ryan Tebbe and Jessica Price; and Paul (friend Dana) Voss and his daughter, Chelsey Garcia.

Besides his parents, Jim was preceded in death by his step-son, Bobby Sandidge; brother, Al Voss; and brothers-in-law, Leonard Alwardt and Dennis Tebbe.

Jim graduated from Mater Dei Catholic High School in 1979. He farmed for many years, and later worked at Hamel Seed House in Hamel and Trousdale Turner Correctional Center in Hartsville, TN. He enjoyed hunting, fishing, camping, Christmas, and visits from his niece Vickie (Matt) Wellen and their children, Austin and Tanner.

A private celebration of life will be held at a later date.

Memorials may be made to Mater Dei Catholic High School and will be received through Moss Funeral Home, 535 N. 5th, Breese, IL 62230 who is serving the family.