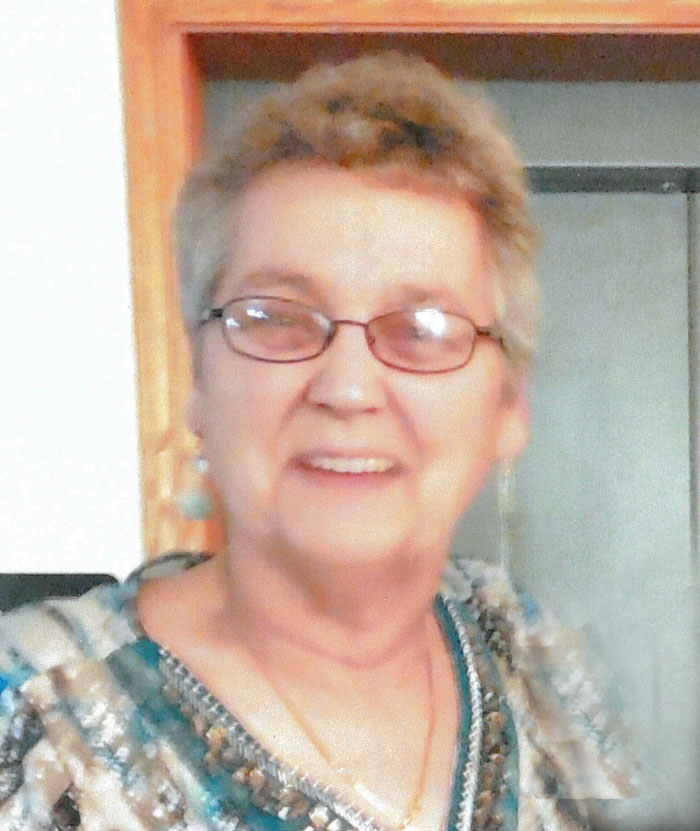 Janelle K. Ruth
Visitation Dates and Times

Saturday, April 5, 2014 9:00am-12pm

Visitation Location

Moss Funeral Home, Trenton
Full Obituary

Janelle K. Ruth, 63, of Summerfield, died April 3, 2014 at her home.

Ms. Ruth was born June 3, 1950 in Belleville to LeRoy and Mabel (Ranz) Ruth; they preceded her in death.

She married Alvin Schmitt on August 19, 1983 in Trenton; he preceded her in death on April 22, 2007.

In addition to her parents and husband, she was also preceded in death by her father-in-law and mother-in-law, Herbert and Elvera (Holtman) Schmitt; sisters-in-law, Marlene "Sis" Schmitt and Connie Schmitt; and a brother-in-law, Terry Litteken.

Surviving are her children, Cheryn (fiancé Ryan Veath) Schmitt of Breese and Roy (Katie Parker) Schmitt of Summerfield; a granddaughter, Brooke Parker; her fiancé, Wally Cychner of Summerfield; sisters, Dolores (Elton) Leppke of Carrington, ND, Gwen (Bernard) Feldt of Trenton, and Gail Ruth of Breese; brothers-in-law and sisters-in-law, Floyd Schmitt of Trenton, Juanita (Dean) Zurliene of Summerfield, Laura Litteken of Trenton, Dee (Jim) Emig of Bartelso, and Bernard (Charity) Schmitt of Highland.

Janelle retired from AT&T as a communications dispatcher.

Visitation will be Saturday, April 5, 2014 from 9:00 am-12:00 pm at the Moss Funeral Home in Trenton.

Memorials can be made to the family's wishes and will be received at the funeral home.