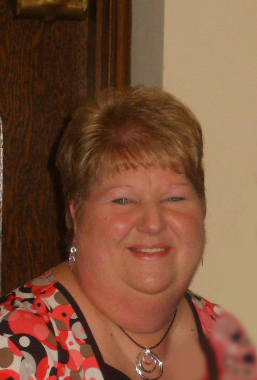 Janet M. Buss
Visitation Dates and Times

Sunday, September 16, 2012 4:00-8:00 PM
Monday, September 17, 2012 8:00-9:30 AM

Visitation Location

Moss Funeral Home, Breese
Service Date

Monday, September 17, 2012

Service Time

10:00 AM

Service Location

St. Anthony Catholic Church, Beckemeyer
Full Obituary

Janet M. Buss, nee Poettker, 58, of Beckemeyer, died Thursday, September 13, 2012 at St. Louis University Hospital.

Mrs. Buss was born July 5, 1954 in Highland to Joseph and Alvira (Timmermann) Poettker; they preceded her in death.

She married Gerard Buss on March 27, 1982 at St. Francis Catholic Church in Aviston; he preceded her in death on December 13, 2006.

Also preceded in death by her father-in-law and mother-in-law, Gregory and Cecilia (Pingsterhaus) Buss.

Surviving are her children, Jessica (James) Hopkins of Breese, Jolene (Matt) Kohnen of Aviston, and Jeffrey Buss of Beckemeyer; 4 grandchildren, Savannah and Skyler Hopkins, Dayton and Elise Kohnen; brothers, Robert (Mary) Poettker of St. Charles, MO, Jim (Judy) Poettker of Germantown, and Gary (Linda) Poettker of Alhambra; sisters, Marilyn (friend Charlie Tharp) Diehl of Florissant, MO and Betty (Al) Dierkes of Germantown; and numerous nieces and nephews.

Janet was a personal banker at Centrue Bank in St. Rose and was a member of St. Anthony Catholic Church and St. Ann Altar Sodality in Beckemeyer where she served on the Pastoral Council and was a member of the Clinton County Farm Bureau.

She enjoyed cooking and playing cards, but most of all spending time with her 4 grandchildren.

Funeral Mass of Christian Burial will be Monday, September 17, 2012 at 10:00 AM at St. Anthony Catholic Church in Beckemeyer with Fr. James Buerster officiating. Interment will follow in St. Anthony Cemetery, Beckemeyer.

Visitation will be held on Sunday, September 16, 2012 from 4:00-8:00 and again on Monday, September 17, 2012 from 8:00-9:30 AM at the Moss Funeral Home in Breese.

Memorials can be made to the Clinton County Relay for Life or St. Anthony Catholic Church and will be received at the funeral home.