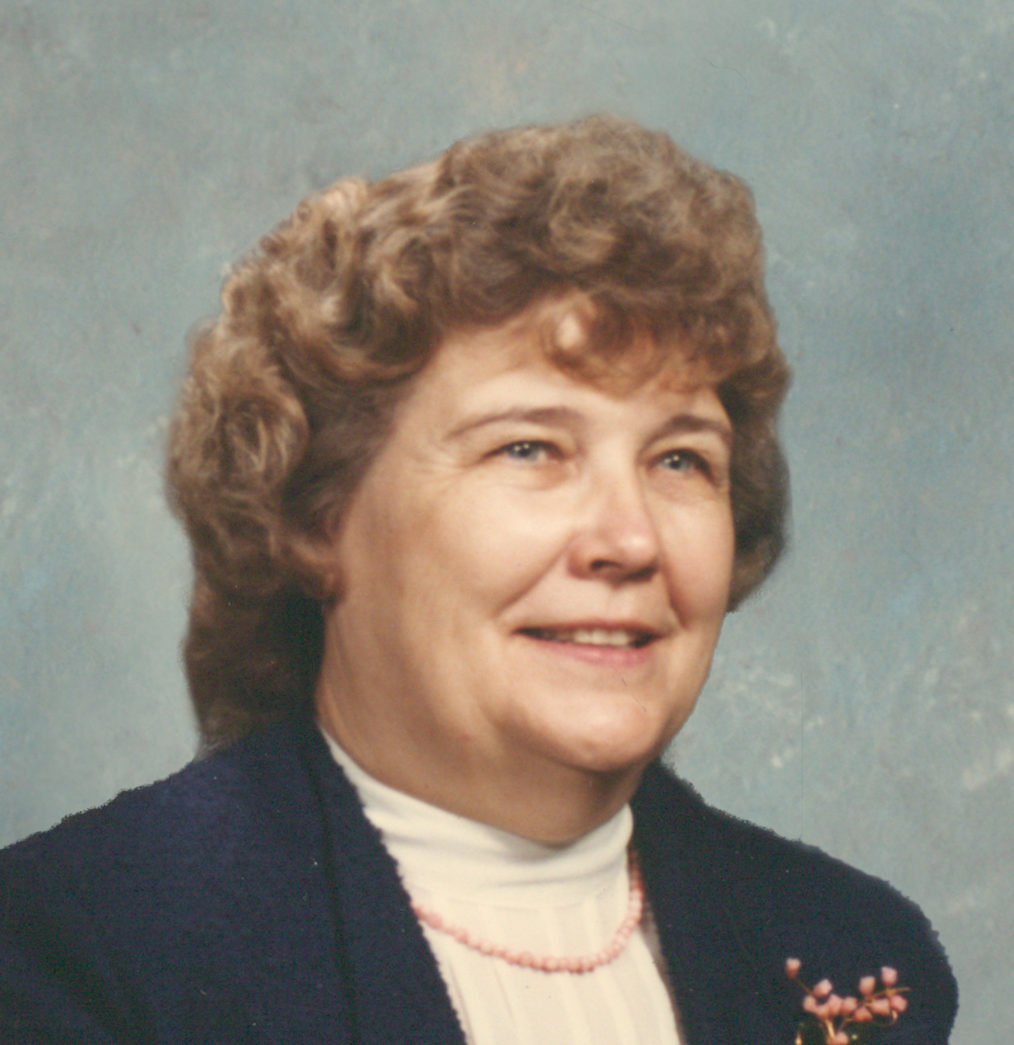 Jeannette M. "Billie" Duncan
Visitation Dates and Times

Saturday, February 27, 2016  10:00-11:00 a.m.

Visitation Location

St. Augustine Catholic Church, Breese
Service Date

Saturday, February 27, 2016

Service Time

11:00 a.m.

Service Location

St. Augustine Catholic Church, Breese
Full Obituary

Jeannette M. Duncan passed away on February 4, 2016 after a decades' long struggle with Alzheimer's disease. Her heart strong to the end.

Jeannette was born in St. Louis, MO on December 10, 1927 the first child of August T. and Mary Bielicke who themselves were the children of Polish immigrants. Jeannette had one sibling, a younger sister Violet, "Aunt Babe", who also died after a long struggle with early onset Alzheimer's. Their early years though were very happy with time spent in St. Louis and the small rural Polish community of Radom, Illinois where they escaped the hustle and bustle of the big city to a home complete with water from a bucket in a well and other outside "plumbing".

Jeannette always had a fondness of school and attended Notre Dame Academy in St. Louis, an all girls' school, and excelled in her studies and in developing lifelong friendships. In college she enjoyed sports and camp counseling and she developed a keen interest in elementary education attending Harris Teacher's College. Years later when her family was living in Omaha, she received her Master's degree in Elementary Education and ultimately taught on the college level at the College of St. Mary's.

She married Hubert T. Duncan of Germantown, Illinois on June 30, 1951 in St. Louis. His career path in the financial services industry, and talent for turning around troubled offices, led to a district manager title and many relocations over the course of their lives together.

Jeannette is survived by all four of her children, 7 grandchildren and 4 great-grandchildren. David and Kathy Duncan of Medical Lake, WA and their children. Dan of Spokane, WA, Nik of Medical Lake, WA, and Tricia (Duncan) and Christopher Gulliver of Las Vegas NV. Tom and Lin Duncan of Sapphire, NC and their children and grandchildren. Emily (Duncan) and Sebastien Thieffine of Naples, Fl and their children Clara and Christophe, and Lisa (Duncan) and Tom Graff of Wesley Chapel, Fl and their children Charlie and Sophia. Mary J. Duncan of San Rafael, Ca and Gene and Kelly Duncan of Fullerton, CA and their sons Zach and Chris.

Jeannette read books and newspapers and wrote beautifully but her illness took those things away starting in her 60's when organizational tasks, completion of a letter or reading an article to completion became lost to her.  Church was a solace to her, a source of strength and anchoring, and she prayed and sang to God with the given that she had a direct line, and her family and friends were always in her prayers.

Jeannette and Hubert were married for over 50 years and he cared for her with love and compassion. Their travels took them many places including China, Peru and Europe, including visits to Medjugorje and Lourdes. She was a member of St. Augustine Catholic Church and Altar Sodality in Breese,the Daughters of Isabella Precious Blood Circle 718, and the Breese American Legion Post 252 Auxiliary. They enjoyed friends and family and playing cards, volunteer and charity work.  When Hubert died of a heart attack in 2003 Jeannette could no longer live independently.

Gratefully, by the time Jeannette required full time Alzheimer's care the angst and worry of her decline were gone and she then could smile easily, lead the singing with the residents, knowing all the hymns and old songs, and hold onto a touch of dignity.

The family is extremely appreciative of the loving staff of Happy Siesta who has treated her so kindly for many years. She could not have found a better home for her final years. The kindness of those who have visited with her, or made her day by sending her a card, is embedded in our family's heart and we are humbled by your thoughtfulness and caring.

A Memorial Mass will be Saturday, February 27, 2016 at 11:00 a.m. at St. Augustine Catholic Church in Breese with Fr. Chuck Tuttle officiating. Per their wishes Jeannette's remains will be buried next to Hubert in the St. Boniface Cemetery in Germantown.

Visitation will be Saturday, February 27, 2016 from 10:00-11:00 a.m. at St. Augustine Catholic Church in Breese.

Family requests in lieu of flowers one considers an act of generosity to a friend or family member who is suffering from dementia or a donation to the Alzheimer's Association and will be received at the church or through Moss Funeral Home in Breese who is in charge of the arrangements.