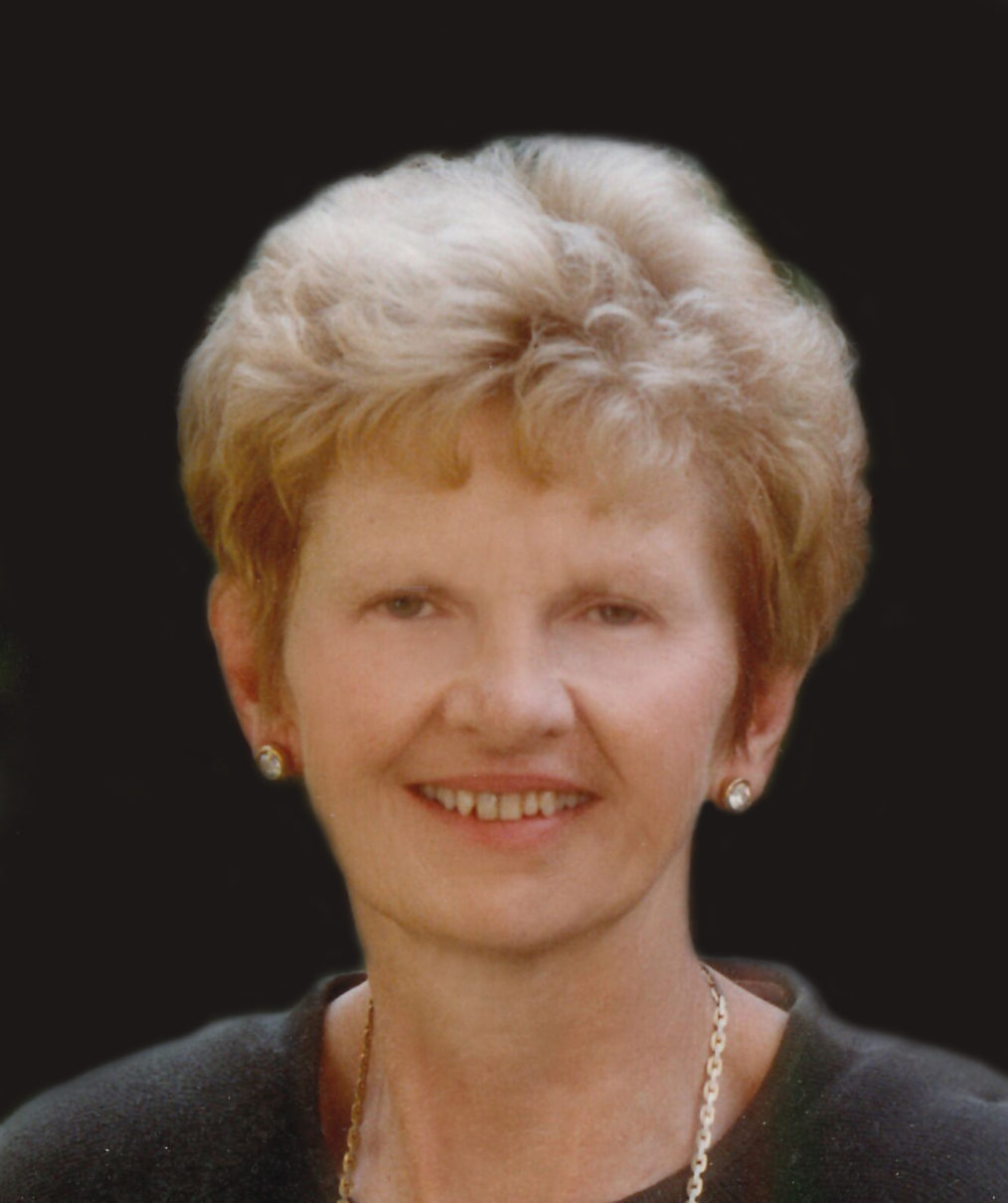 Jeanine A. Spirek
Visitation Dates and Times

Friday, March 3, 2023 from 4:00-8:00 p.m.

Saturday, March 4, 2023 from 8:00-9:30 a.m.

Visitation Location

Moss Funeral Home ~ Germantown
Service Date

Service Time

Service Location

St. Boniface Catholic Church ~ Germantown
Full Obituary

Jeanine A. Spirek, age 84, of Breese, and formerly of Germantown, passed away Wednesday, February 22, 2023 at her home surrounded by her family.

She was born March 29, 1938 in Germantown, a daughter of the late Clementine, nee Jansen, and Frank Schlautman, Sr.  She married Larry Spirek, Sr. on June 13, 1970 at St. Boniface Catholic Church in Germantown and he survives in Breese.

Jeanine is also survived by her children, Jeffrey (Mariah) Spirek of Downers Grove, IL, Rene (Mike) Kruep of Breese, and Lawrence (Bridgette) Spirek, Jr. of Belleville; eight grandchildren, Jeffery, Nicholas, and Matthew Spirek, Keegan Spirek, and Jimmy, Isabella, Michael, and Andrew Spirek; four step-grandchildren, and 6 step-great-grandchildren; siblings, Joan Schroeder of Germantown, Frank (Flossie) Schlautman of Bartelso, and Jack (Pat) Schlautman of Chesterfield, MO; sisters-in-law and brothers-in-law, Mary Schlautman of Germantown, Minnie Spirek of Tennessee, Dennis (Mary Lee) Spirek of Chesapeake, VA, Henry Spirek of Australia, and Mary Lou Thacker of Georgetown, KY; and numerous nieces and nephews.

In addition to her parents, Jeanine was preceded in death by siblings, Jacolyn Schlautman, James Schlautman, and David "Slick" Schlautman; father-in-law and mother-in-law, Louis and Eleanor, nee Kohler, Spirek; and brothers-in-law and sisters-in-law, Henry Schroeder, Penny Schlautman, George Spirek, Marillyn Spirek, and Dr. Gerald and Pat Spirek.

Before Jeanine married Lawrence, Sr., she was a sister in the Poor Handmaids of Jesus Christ (PHJC) order where she earned a master's degree in elementary education. After marriage, Jeanine served as an elementary school teacher, elementary school principal, and later junior college professor before retiring from professional service in 2016. While teaching others throughout her adult life, she was also a lifelong student, earning her fourth master's degree in pastoral studies at the ripe young age of 73. Following professional retirement, she found that her passion for educating children had not diminished, prompting her to open an early childhood daycare business that she ran from her home for several years. In these years, her home became a place full of the laughter and learning of children from the community as well as her cherished grandchildren. Ever the lifelong learner and explorer, she traveled extensively in these years visiting Europe, Australia, the Holy Land, and numerous local and domestic destinations. Each adventure, with her husband and family at her side, was another opportunity to learn, explore and connect with people. Jeanine was an avid gardener, baker, and seamstress. Even in her later years, there was always a home improvement project that she was in the process of planning and/or constructing. She valued family above all else and was the planner of numerous family reunions and holiday celebrations. She was a woman of boundless energy and perpetual motion and it was the gathering of friends and family that brought her the most joy and renewed her spirit.

Funeral Mass of Christian Burial will be Saturday, March 4, 2023 at 10:00 a.m. at St. Boniface Catholic Church in Germantown with Fr. James Buerster presiding.  Interment will take place at a later date at St. Boniface Cemetery, Germantown.

Visitation will be Friday, March 3, 2023 from 4:00-8:00 p.m. and again on Saturday, March 4, 2023 from 8:00-9:30 a.m. at Moss Funeral Home in Germantown.

In lieu of flowers, plants, and other gifts, memorials may be made to St. Boniface Catholic Church or Poor Handmaids of Jesus Christ and will be received at the visitation or by mail, Moss Funeral Home, PO Box 117, Germantown, IL, who is serving the family.