Jeannette A. Ward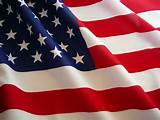 Visitation Dates and Times

Sunday, December 10, 2017  11:00 a.m.-1:30 p.m.

Visitation Location

Moss Funeral Home, Germantown
Service Date

Sunday, December 10, 2017

Service Time

1:30 p.m.

Service Location

Moss Funeral Home, Germantown
Full Obituary

Jeannette A. Ward, age 87, of Breese, died Thursday, December 7, 2017 at her home.

Mrs. Ward was born July 21, 1930 in West Frankfort, a daughter of Thomas and Helen, nee Matalonis, Peterson.

In addition to her parents, she was preceded in death by her husband James R. Ward, whom she married November 5, 1951 in South Carolina and he died January 11, 1986.

She is survived by her children, Michael Ward of Breese, Sandy (Joseph) Raymo of Trenton, Pamela (Thomas) Mueller of Germantown, and Christina White of Breese, twelve grandchildren, Shannon Holtgrave, Shaun Holtgrave, Joseph Raymo, Jr., Victor Raymo, Denayer (Carlos Castillo) Mueller, Dawn (Brad) Drewes, Denita (Dennis Huelsmann) Mueller, Deanne (Joe) Ruffino, Dustin (Jentry Mitchell) Mueller, Danielle (Adam Budde) Mueller, Kristin White, and Keith White; twenty-six great-grandchildren, Morgan and Kelsey Holtgrave, Claudia Holtgrave, Kayley and Jade Raymo, Draven and Remy Raymo, Madison, Marley, Sean, and Riley Pruitt, Maddux Drewes, Maci McCabe, Abbey, Madyson, Kade, Emme, and Elle Huelsmann, Frankie, Henry, and Charlie Ruffino, Tristan Mitchell, Tarryn Mueller, Maya and Keelie Bedard, and Wren Budde; and sibling, Thomaseen (Laura Zebleckis) Peterson of Chicago.

Jeannette was a veteran of the United State Air Force, retired from the Marine Garment Factory, and formerly worked as a CNA at Carlyle Healthcare Center. She enjoyed reading and spending time with her grandchildren and great-grandchildren.

Funeral Service will Sunday, December 10, 2017 at 1:30 p.m. at Moss Funeral Home in Germantown with Fr. James Buerster officiating. Interment with full military honors will follow in St. Boniface Cemetery, Germantown.

Friends may call Sunday, December 10, 2017 from 11:00 a.m.-1:30 p.m. at Moss Funeral Home in Germantown.

Memorials may be made to the Clinton County Humane Society and will be received at the funeral home.