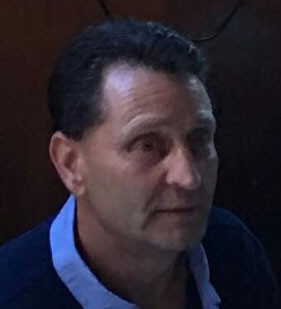 Jerome E. "Buddy" Langenhorst
Visitation Dates and Times

Thursday, October 5, 2017 4:00-7:45 p.m.

Visitation Location

Moss Funeral Home, Breese
Service Date

Thursday, October 5, 2017

Service Time

8:00 p.m.

Service Location

Moss Funeral Home, Breese
Full Obituary

Jerome E. "Buddy" Langenhorst, Jr., age 51 of Breese, died Monday, October 2, 2017 at his home.

Mr. Langenhorst was born July 24, 1966 in Breese, a son of Jerome Langenhorst, Sr. of Albers and Joan, nee Williams, (Carl) Rakers of Pocahontas.

Also surviving is his wife Julie, nee Stoy, Langenhorst of Fairfield, CA whom he married January 2, 2004; children, Melinda Langenhorst of Pierron, Austin Langenhorst of Breese, and Chelsie Langenhorst of Pierron; grandchildren, Chandler Ciszczon, Dayton Heilig, and Shyia Gartee; step-children, Jacob Dempsey of Fairfield, CA and Ashliegh Dempsey of Tulare, CA; siblings, Greg (Diane) Gibson of Palm Coast, FL, Scott (Kelly) Langenhorst of St. Louis, MO, Tina (Patrick) Harris of Greenville, Dana (Jason) Chesnek of Ashley, and Kristen (Adam) Gammon of Breese; brothers-in-law and sisters-in-law, David Stoy of Fairfield, CA, Randy (Libby) Stoy of Marissa, and Jackie Stoy of Fairfield, CA; his former wife, Angie Heilig of Pierron; and numerous nieces, nephews, aunts, and uncles.

He was preceded in death by his maternal grandparents, Mary, nee Birdsall, and SMSgt. Stanley Williams, USAF and Cecilia, nee Schniers, and Frank Langenhorst.

Buddy was a member of the Rod and Gun Club in Breese and made Buddy's Bugs Fishing Lures. He enjoyed fishing and playing foosball.

Funeral Services will be Thursday, October 5, 2017 at 8:00 p.m. at Moss Funeral Home in Breese with Deacon Linus Klostermann officiating.

Visitation will be Thursday, October 5, 2017 from 4:00-7:45 p.m. at Moss Funeral Home in Breese.

Memorials may be made to the wishes of the family and will be received at the funeral home.