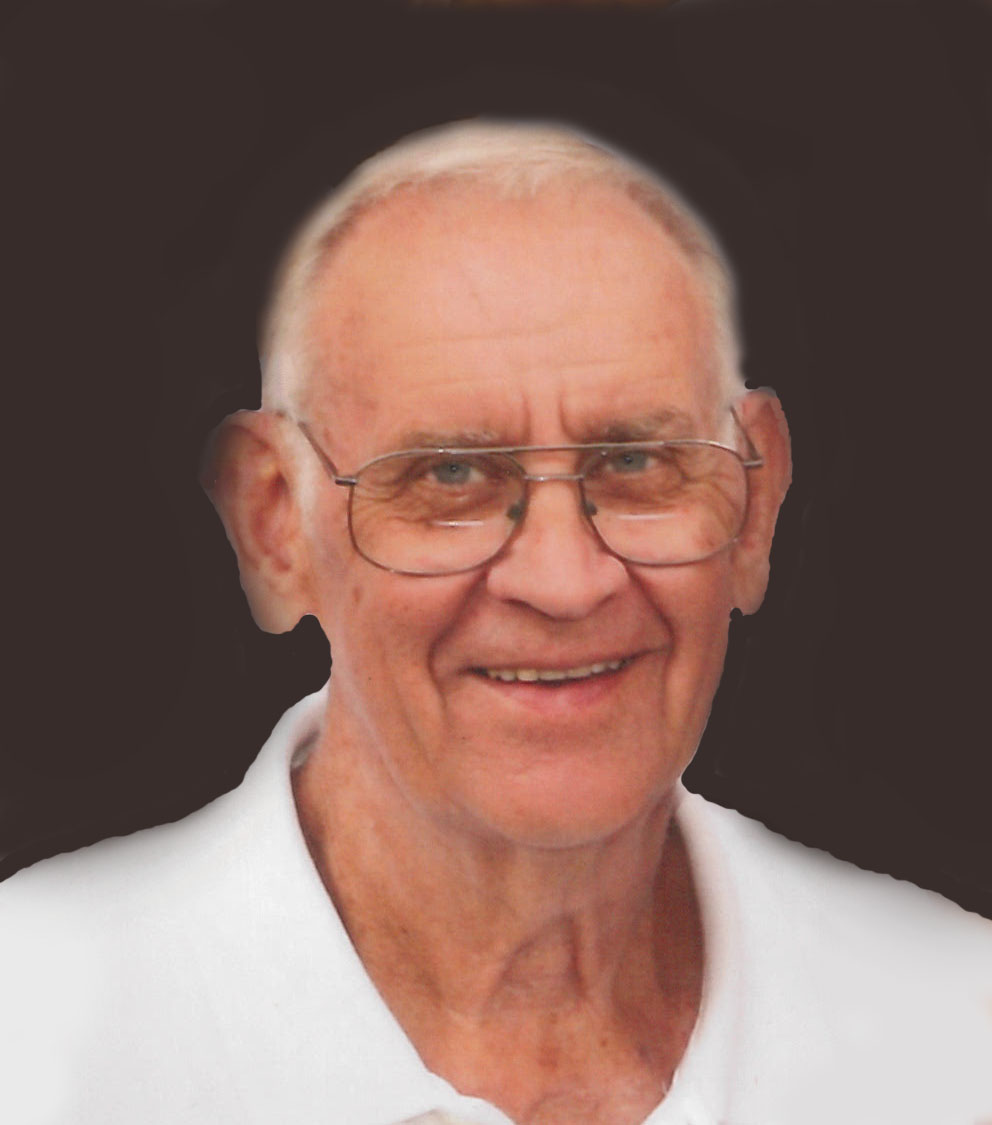 Gerald Henry Joseph "Jerry" Lampe
Visitation Dates and Times

Sunday, August 14, 2016 2:00-6:00 p.m.
Monday, August 15, 2016 8:00-9:30 a.m.

Visitation Location

Moss Funeral Home, Germantown
Service Date

Monday, August 15, 2016

Service Time

10:00 a.m.

Service Location

St. Boniface Catholic Church, Germantown
Full Obituary

Gerald Henry Joseph "Jerry" Lampe, age 82 of Germantown, born November 17, 1933 in Germantown, a son of Henry and Rose, nee Meier, Lampe, died Friday, August 12, 2016 at his residence.

In addition to his parents, he was also preceded in death by his infant children, Gerard and Joseph Lampe; siblings, Greg Lampe, Maggie Lampe, Monica Hermes, Irvin Lampe, August Lampe, and David Lampe; and sisters-in-law and brothers-in-law, Shirley Lampe, Margie Lampe, Bill Hermes, Mickey Becker, Del Meyer, and Bernice Meyer.

Surviving is his wife Laura, nee Meyer, Lampe of Germantown, whom he married September 1, 1958 at St. Cecilia Catholic Church in Bartelso; his children, Karen (friend John Mazeka) Lampe of Beckemeyer, Sandy (Wayne) Lohman of Germantown, and Jeff (Tina) Lampe of Germantown; grandchildren Jarod Lohman, Jordan, Erica (friend Jordan Kampwerth) Lampe, and Dylan Lampe; siblings, Tom (Evelyn) Lampe of Breese and Barbara (Ralph) Jansen of St. Louis; sisters-in-law and brothers-in-law, Dolores Lampe of Breese, Dolly Lampe of St. Louis, Bob (Doris) Meyer of Carlyle, Leona Becker of Beckemeyer, Paul (friend Linda Kues Meyer) of Trenton, Albert Meyer of Bartelso, Flo (friend Gary) Yager of Sparks, NV, Mary Ann (Bob) Prary of Sparks, NV, and Ed (Carla) Meyer of Bartelso; and numerous nieces and nephews.

In his younger years he worked alongside his father and brother August at Lampe Plumbing, was the former owner and operator of Hardware Center in Germantown, was an auctioneer along with his brother Dave for Lampe Auction, and most recently was a handyman at K & J Chevrolet in Carlyle and the family grass mower.

He was a member of St. Boniface Catholic Church in Germantown, Germantown American Legion Post 325, and a former member of the Germantown Volunteer Fire Department, he served the U.S. Navy during the Korean Conflict. He enjoyed woodworking, being outdoors, spending time at the club house, and refinishing furniture.

Funeral Mass of Christian Burial will be Monday, August 15, 2016 at 10:00 a.m. at St. Boniface Catholic Church in Germantown with Fr. James Buerster and Deacon Rich Bagby presiding. Interment will follow in St. Boniface Cemetery, Germantown.

Visitation will be Sunday, August 14, 2016 from 2:00 to 6:00 p.m. and again on Monday, August 15, 2016 from 8:00-9:30 a.m. at the Moss Funeral Home in Germantown.

Memorials may be made to the St. Vincent DePaul Society or to the St. Anthony Hospital Hospice Memorial Program and will be received at the funeral home.

The Germantown American Legion will hold services at 5:00 p.m. Sunday afternoon at the funeral home.