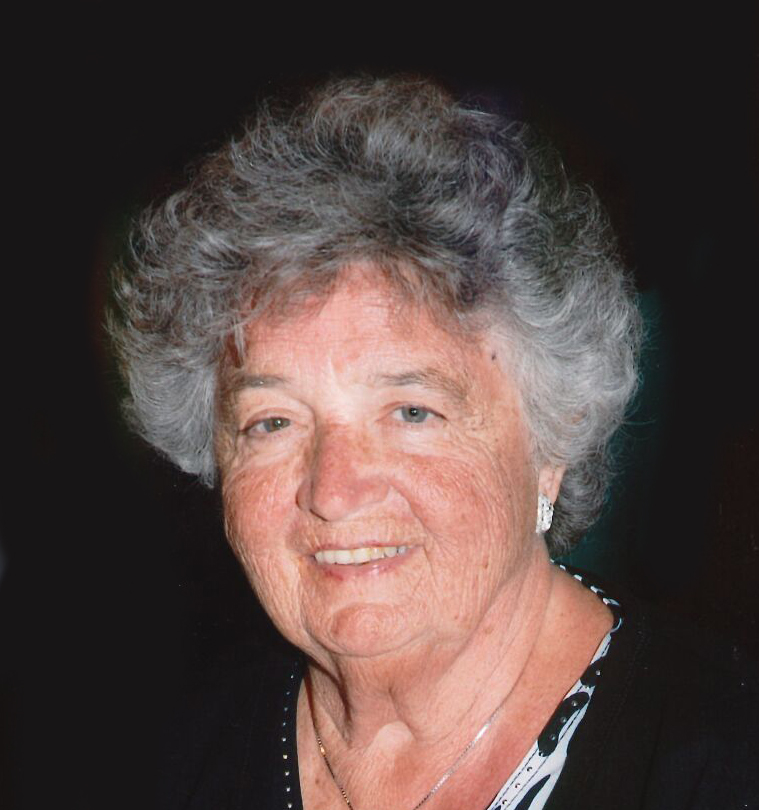 Joan F. Lampe
Visitation Dates and Times

Saturday, January 16, 2021  9:00-11:00 a.m.

COVID-19 restrictions will be followed, masks required, social distancing, please keep your visit brief and mass will be limited to 100 people.

Visitation Location

St. Dominic Catholic Church in Breese
Service Date

Saturday, January 16, 2021

Service Time

11:00 a.m.

Service Location

St. Dominic Catholic Church, Breese
Full Obituary

Joan F. Lampe, age 83, of Breese, passed away Saturday, December 19, 2020 at her daughter's residence in Breese surrounded by her loving family.

Mrs. Lampe was born March 23, 1937 in Breese Twp., a daughter of the late Albin and Mary, nee McQuade, Schrage.

In addition to her parents, she was preceded in death by her husband Richard "Slugger" Lampe, whom she married May 30, 1961 at St. Rose Catholic Church and who died December 2, 2005; father-in-law and mother-in-law, Bernard and Pauline, nee Eilermann, Lampe; and brothers-in-law and sisters-in-law, Lloyd Castillo, Robert Leary, Daniel Lampe, and Delores (Durwood) Spees.

Surviving are her daughter, Shelley (Dave) Toennies of Breese; grandchildren, David (fiancée Kayla Zikic) Toennies, Ellen (fiancé Adam Streicher) Toennies, and Sam Toennies; siblings, Jeanne Castillo (twin) of Little Rock, AR, Juanita Leary of Long Island, NY, and Dr. Daniel (Nancy) Schrage of Atlanta, GA; brothers-in-law and sisters-in-law, James "Stix" (Joanne) Lampe of Germantown, Jerry (Pat) Lampe, Ruth Lampe, and Paul (Elaine) Lampe all of Breese; special friend, Don Graves of Hillsdale, MI; and numerous nieces and nephews.

Joan formerly worked in sales for Lufthansa Airlines and retired as the owner/operator of Lampe Travel in Breese. She was a member of St. Dominic Catholic Church, HSHS St. Joseph's Hospital Auxiliary, and was the past president and first female president of the Breese Chamber of Commerce. Joan enjoyed traveling and going on cruises, and wintering in Palm Beach, FL with her siblings and friends. In addition, she enjoyed playing cards, bingo and intense games of Scrabble with her siblings, crossword puzzles, and shopping, but above all spending time with her family, especially her grandchildren whom she absolutely adored.

Memorial Mass will be Saturday, January 16, 2021 at 11:00 a.m. at St. Dominic Catholic Church in Breese with Fr. Patrick Peter presiding. Interment will follow in St. Dominic/St. Augustine Cemetery, Breese.

Visitation will be Saturday, January 16, 2021 from 9:00-11:00 a.m. at St. Dominic Catholic Church in Breese.

COVID-19 restrictions will be followed, masks required, social distancing, please keep your visit brief and mass will be limited to 100 people.

In lieu of flowers, plants, and other gifts, memorials may be made to All Saints Academy or St. Dominic Catholic Church and will be received at the church or through Moss Funeral Home, 535 N. 5th, Breese, IL who is serving the family.