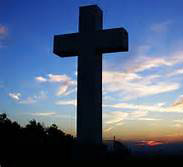 Joan M. Abernathy
Visitation Dates and Times
Full Obituary

Joan M. Abernathy, nee Waldspurger, age 74, of Trenton, died Friday, January 19, 2018 at Memorial Hospital in Belleville.

Mrs. Abernathy was born March 27, 1943 in New York, NY, a daughter of the late Elsie, nee Jansch, and Edward C. Waldspurger, Jr.

In addition to her parents, she was preceded in death by her husband John D. Abernathy, whom she married August 12, 1967 in St. Louis, MO and he died November 20, 1998.

Surviving are her step-children, Ricky Abernathy and Betty (Jean) Hawkins all of Wood River; 3 grandchildren and 7 great-grandchildren; and a brother, George Abernathy of Florida.

Joan was a homemaker.

There will be no services, and she will be interred in Baker Cemetery, Marble Hll, MO next to her husband.

Moss Funeral Home in Trenton is serving the Abernathy family.