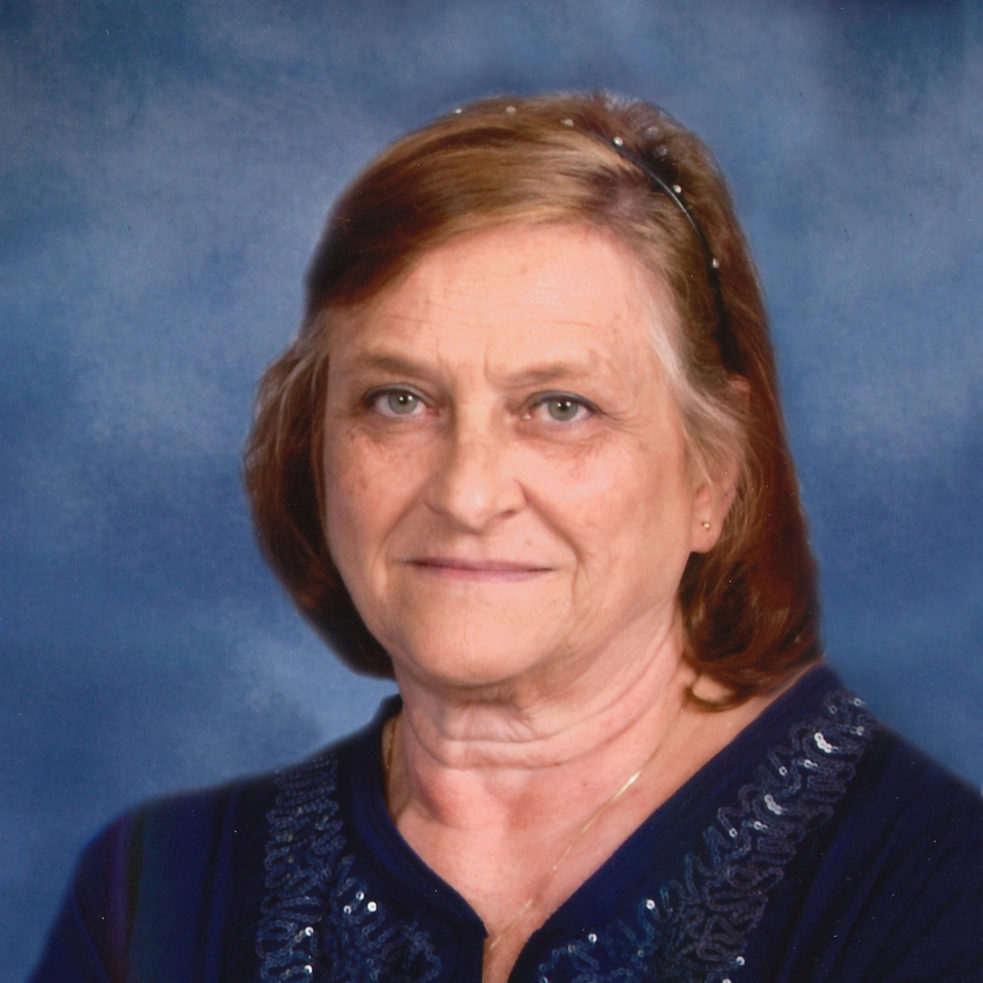 Joannie M. Rakers
Visitation Dates and Times

Monday, October 24, 2022 from 4:00 – 8:00 p.m.

Tuesday, October 25, 2022 from 8:00 – 9:30 a.m.

Visitation Location

Moss Funeral Home ~ Trenton
Service Date

Tuesday, October 25, 2022

Service Time

Service Location

St. Mary Catholic Church ~ Trenton
Full Obituary

Joannie M. Rakers, age 70, of Trenton, passed away Tuesday, October 18, 2022 at Barnes Jewish Hospital in St. Louis, MO.

She was born July 10, 1952 in Highland, a daughter of Jane, nee Goestenkors, Netemeyer of Aviston and the late Elmer Netemeyer.

In addition to her father, Joannie was preceded in death by her father-in-law and mother-in-law, Henry V. "Hank" and Anna Marie, nee Hohrein, Rakers.

Joannie is survived by her mother; husband of 49 years, Jim "Homer" Rakers of Trenton, whom she married March 17, 1973 at St. Francis of Assisi Catholic Church in Aviston; sons, Jeremy "Sac" (Gretchen) Rakers of Trenton and Jameson Rakers of Trenton; grandchildren, Gage, Paisley, and Brynn Rakers; siblings, Peggy (Mike) Pheney of O'Fallon, MO and Alan Netemeyer of Aviston; sisters-in-law and brothers-in-law, Carol (Larry) Alexander of Trenton and Shirley (Dave) Culli of Freeburg; and nieces and nephews.

Joannie, along with her husband Homer, was the owner/operator of Hank's Bowl in Trenton and was a member of St. Mary Catholic Church in Trenton and Veterans of Foreign Wars Auxiliary.  She loved spending time with her family, especially her grandchildren.

Funeral Mass of Christian Burial will be Tuesday, October 25, 2022 at 10:00 a.m. at St. Mary Catholic Church in Trenton with Fr. Phil Sosa presiding.  Interment will follow at St. Mary Cemetery in Trenton.

Visitation will be Monday, October 24, 2022 from 4:00 – 8:00 p.m. and again Tuesday, October 25, 2022 from 8:00 – 9:30 a.m. at Moss Funeral Home in Trenton.

In lieu of flowers, plants, and other gifts, memorials may be made to Missionaries of the Holy Family or the Wounded Warrior Project and will be received at the visitation or by mail, Moss Funeral Home, 105 S. Main St. Trenton, IL 62293, who is serving the family.