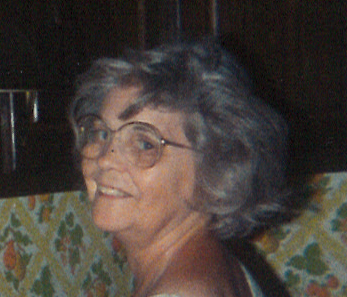 JoeAnn Woldark
Visitation Dates and Times

Friday, January 15, 2016 4:00-8:00 p.m.
Saturday, January 16, 2016 8:30-9:30 a.m.

Visitation Location

Moss Funeral Home, Breese
Service Date

Saturday, January 16, 2016

Service Time

10:00 a.m.

Service Location

St. Dominic Catholic Church, Breese
Full Obituary

JoeAnn Woldark, nee Coffin, age 85 of Breese, born January 5, 1931 in Shawnee, OK, a daughter of the late Orville and Ivy, nee Cole, Coffin, died Tuesday, January 12, 2016 at St. Joseph's Hospital in Breese.

In addition to her parents, she was also preceded in death by her husband, Charles W. Woldark, whom she married May 24, 1965 in Lawton, OK and he died June 16, 2005; a son, Otis "Jack" Holtsclaw; daughters-in-law, Terri Holtsclaw and Yvette Holtsclaw; a granddaughter, Crystal Holtsclaw; sisters, Imogene Coffin and Jessie Coffin; and brothers, Sam Coffin, Austin Coffin, and Zachary Coffin.

Surviving are her children, Craig Guilliams of Granite City, Scott Holtsclaw of Salem, OR, and Chuck Woldark of Highland; 9 grandchildren & 10 great-grandchildren; and a sister-in-law, Cleavy Coffin of Paris, TX.

Mrs. Woldark retired from the Civil Service as a Logistics Technician and was a member of St. Dominic Catholic Church in Breese.

Funeral Mass of Christian Burial will be Saturday, January 16, 2016 at 10:00 a.m. at St. Dominic Catholic Church in Breese with Fr. Patrick Peter and Deacon Linus Klostermann officiating. Interment will follow in St. Dominic/St. Augustine Cemetery, Breese.

Visitation will be Friday, January 15, 2016 from 4:00-8:00 p.m. and again on Saturday, January 16, 2016 from 8:30-9:30 p.m. at the Moss Funeral Home in Breese.

Memorials can be made to St. Dominic Catholic Church and will be received at the funeral home.