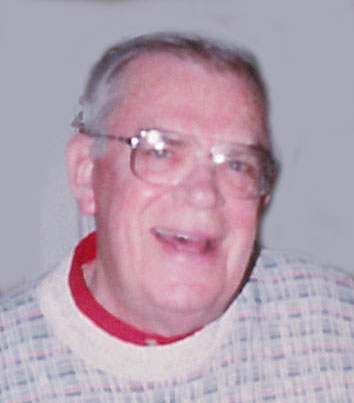 John J. Lampen, Sr.
Visitation Dates and Times

Tuesday, June 28, 2016 4:00-8:00 p.m.
Wednesday, June 29, 2016 9:00-10:00 a.m.

Visitation Location

Moss Funeral Home, Breese
Service Date

Wednesday, June 29, 2016

Service Time

10:30 a.m.

Service Location

St. Dominic Catholic Church, Breese
Full Obituary

John Joseph Lampen, Sr., 93, of Breese entered into rest peacefully, June 24, 2016 at St Joseph Hospital in Breese.

John was born September 30, 1922 in Carlyle, son of Mary (Hitpas) and Joseph C. Lampen. John grew up in Carlyle and attended St. Mary's Grade School and High School.

He served in the U.S. Army Air Corp (now known as the U.S. Air Force) during WWII in Cadets and was an instrument specialist and instructor to squadron leaders at air bases in Georgia and Texas.

He married Jane Schwartz April 18, 1948 at St. Francis Xavier Church in St. Louis and together they opened Lampen Clothing Store in Breese, following in his father's example. He ran a successful men's apparel store until his retirement in January 1988. After retirement he enjoyed time with family, friends, golf and travel.

He was a proud member of the Breese Chamber of Commerce (past president), Breese American Legion Post 252, Breese Lions Club, Breese Knights of Columbus Council 2869 and St. Dominic's Catholic Church.

He is preceded in death by his dear wife Jane Lampen (October 20, 1987), son Thomas (survived by his wife Lisa), daughter-in-law Claire, his parents, sisters, Sister Joel Lampen, PHJC and Mary M. "Sis" Meyer and husband August, brother Ed and wife Mary Jane and Howard and Elizabeth Schwartz.

His family was a high priority in his life. He was a devoted father to John "Jack" Lampen Jr. wife Genevieve, Pat and husband Dennis Easton, William Lampen and wife Laurie. Proud grandfather to Anne Marie (Jamie) Toeben, Jennifer (Aaron) Eversgerd, John Lampen, Katie (Matt) Landwehr, Elizabeth Easton (fiancé Brendan Lane), Mark (Lisa), Matthew (Annie), Christopher and Michael Lampen, Nicholas and Alison Lampen, step-grandchildren Jeanine (Jim) Gonzales, Gina (Keith) Sanders and Jennifer Vermillion, great grandfather to 12. He is also survived by special friend Virginia Mahlandt, nieces, nephews, and cousins.

His family will always remember his strength in the face of 12 years of total blindness, living independently at home and how he inspired his children, grandchildren and great grandchildren through his example and lessons.

Funeral Mass of Christian Burial will be Wednesday, June 29, at 10:30 AM at St. Dominic's Church in Breese, with Father Patrick Peter presiding. Interment will follow at St. Mary Cemetery in Carlyle.

Friends may visit with the Lampen family to celebrate his life at the Moss Funeral Home in Breese, on Tuesday June 28 from 4:00 to 8:00 PM and again on Wednesday, June 29, 2016 from 9:00 to 10:00 a.m.

The Breese American Legion will hold services at 7:00 p.m. and the Breese K of C will hold services at 7:15 p.m. all Tuesday evening at the funeral home.

In lieu of flowers donations may be made to RP Fighting Blindness, American Cancer Society or Mater Dei High School.