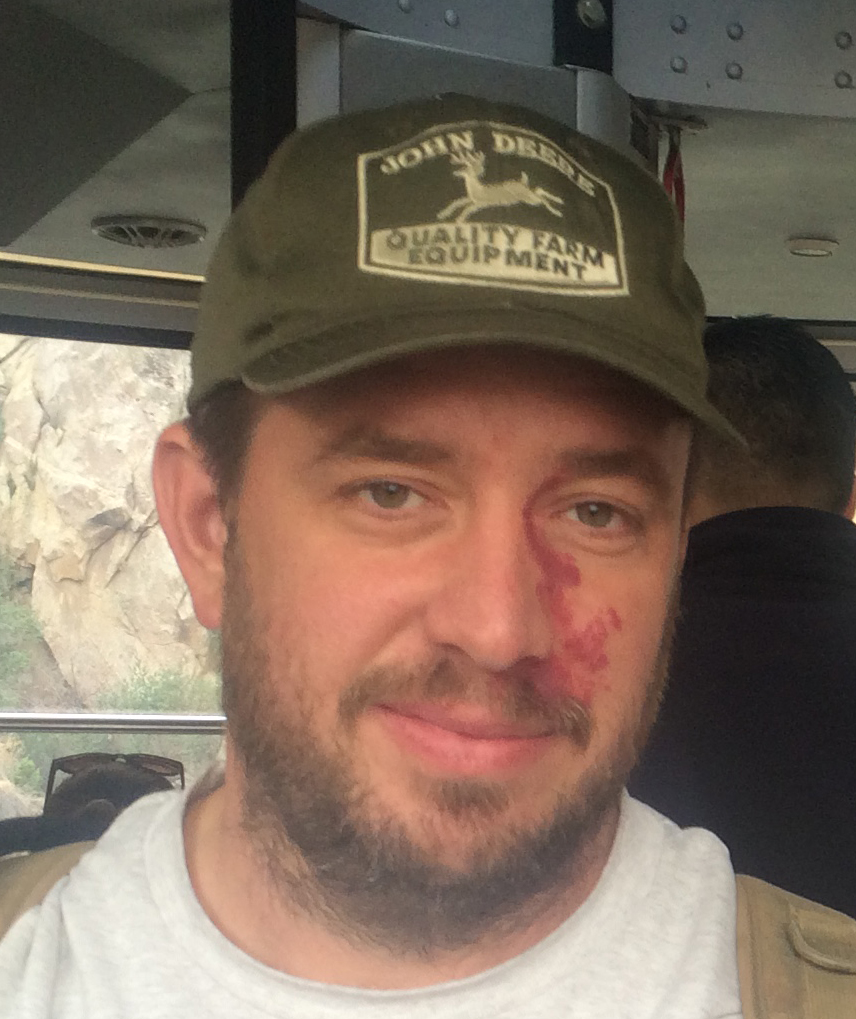 Jonathan M. "Jon" Schrage
Visitation Dates and Times

Sunday, March 29, 2015 2:00-6:00 p.m.
Monday, March 30, 2015 11:00 a.m.-1:30 p.m.

Visitation Location

Moss Funeral Home, Breese
Service Date

Monday, March 30, 2015

Service Time

2:00 p.m.

Service Location

St. Rose Catholic Church, St. Rose
Full Obituary

Jonathan M. "Jon" Schrage, age 35 of St. Rose, born August 18, 1979 in Breese, died Thursday, March 26, 2015 in Pierron.

Surviving are his parents, Janice, nee Schomaker, Schrage and fiancé Scott Kuhl of Breese and Kevin Schrage, Sr. of St. Rose; his siblings, Kevin Schrage, Jr. and friend Ashley of San Diego, CA, Marie Sussenbach and husband Kyle of Greenville, Christina Schrage of Aviston, Sandra Schrage of Aviston, William Kuhl of Breese, and Sammy Kuhl of Breese; nephew and nieces, Tyler and Alyssa Myers, Kylie, Abigail, Georgia, and Lorelai Sussenbach; and numerous aunts, uncles, cousins, and friends.

He was preceded in death by his maternal grandparents, Art and Cornelia, nee Schroeder, Schomaker; paternal grandparents, Edgar and Ruth, nee Richter, Schrage; and uncles, Gary Schrage and Roger Schrage.

Jon worked as a mechanic for K & B Truck Repair, Inc. in Pontoon Beach, was a self employed farm mechanic, and helped his father on the family farm.

He was a member of St. Rose Catholic Church and enjoyed tractor pulling.

Funeral Mass of Christian Burial will be Monday, March 30, 2015 at 2:00 p.m. at St. Rose Catholic Church with Fr. Edward Schaefer officiating. Interment will follow in St. Rose Cemetery, St. Rose.

Visitation will be Sunday, March 29, 2015 from 2:00-6:00 p.m. and again on Monday, March 30, 2015 from 11:00 a.m.-1:30 p.m. at the Moss Funeral Home in Breese.

Memorials can be made to the donor's choice and will be received at the funeral home.