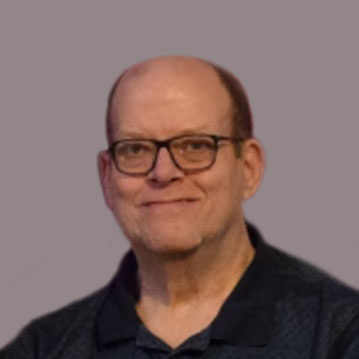 Joe K. Schlarmann
Visitation Dates and Times

Wednesday, May 25, 2022 from 4:00 – 8:00 p.m.

Thursday, May 26, 2022 from 8:00 – 9:45 a.m.

Visitation Location

Moss Funeral Home ~ Breese
Service Date

Service Time

Service Location

St. Dominic Catholic Church ~ Breese
Full Obituary

Joe K. Schlarmann, age 65, of Breese, passed away Friday, May 20, 2022 at HSHS St. Elizabeth's Hospital in O'Fallon with his family at his side.

He was born August 5, 1956 in Breese, son of the late Carl and Dorothy, nee Kuhl, Schlarmann.

In addition to his parents, he was preceded in death by a daughter, Beverly Schlarmann; brothers, Chuck Schlarman and Bernie Schlarmann; sister, Linda Essington; father-in-law and mother-in-law, Ed and Jenny, nee Hellmann, Heimann; brothers-in-law and sisters-in-law, Tom Heimann, Mary Heimann, Judy Heimann, Dan VonHatten, and Julie Heimann.

Joe is survived by his wife, Nancy Schlarmann, nee Heimann, of Breese, whom he married May 15, 1976 at St. Bernard Catholic Church in Albers; children, Marcia (Jordan) Rigney of Rockford, Jodi (friend Alan Hegger) Schlarmann of Albers, Barb (Derek) Cooper of Janesville, WI, Brent (Heather) Schlarmann of Breese, and Matt Schlarmann of Ste. Genevieve, MO; grandchildren, Megan Schlarmann, Logan Rigney, Zach Markus, Ariel Markus, Kara Markus, Andrew Strubhart, Corina Hegger, Kenna Cooper, Brooke Cooper, Owen Schlarmann, Tyson Schlarmann, Eli Barks, and Hinley Barks; siblings, Herb Schlarmann and Kathy (Jim) Book, both of Breese; sisters-in-law and brothers-in-law, Shirley Schlarman of Breese, Ken (Christine) Heimann of Litchfield, Ed Heimann of Aviston, Geri VonHatten of Aviston, Mike (Vicki) Heimann of Hoyleton, Ron Heimann of Albers, Allen (Sharon) Heimann of Albers, Dan Heimann of Belleville, Joyce (Curt) Nobis of Albers, and Tim (Cindy) Heimann of Albers; and numerous nieces and nephews.

Joe was a member of St. Dominic Catholic Church in Breese and formerly worked in sales for U.S. Cellular and also as a manager and sales for Sears.

Words simply cannot do justice to the amazing person Joe was.  First and foremost, he was a family man, he met the love of his life and together for the next forty-six years, they raised six children who eventually brought them thirteen grandchildren. Joe's favorite moments (when he wasn't watching Chicago Cubs Baseball) were when the house was filled with all of the people who were near and dear to his heart.  He loved to pass the time by telling stories, reminiscing, and playing games, especially euchre.  He was known to burn the midnight oil on several occasions playing until he had won which made the game even more fun because he had taught his children to be competitive and never give up.  His love for family ran so deep.  It was important to him that his children and grandchildren knew how things were done when he was younger as far as family and community and that we carry what he taught with us for the rest of our lives.  Joe was an outgoing person.  He was never afraid to start a conversation with someone new which came in handy back in the day when he and his wife owned a restaurant in Hoffman.  He was a friend to so many people and for good reason, he was genuine, caring, and had the biggest heart, which was confirmed by his doctors and came as no surprise.  Joe loved unconditionally and with every piece of his heart.  He loved his wife, children, grandchildren, and life.  He taught everyone how to never take a single day for granted, how to live to the fullest, and most importantly, how to be a truly remarkable human being.

Memorial Mass of Christian Burial will be Thursday, May 26, 2022 at 10:00 a.m. at St. Dominic Catholic Church in Breese with Fr. Patrick Peter presiding.

Visitation will be Wednesday, May 25, 2022 from 4:00 – 8:00 p.m. and again Thursday, May 26, 2022 from 8:00 – 9:45 a.m. at Moss Funeral Home in Breese.  Please wear your Chicago Cubs attire or casual wear is preferred.

In lieu of flowers, plants, and other gifts, memorials may be made to Share Pregnancy & Infant Loss (HSHS St. Joseph's in Breese) or to the wishes of the family and will be received at the visitation or by mail, Moss Funeral Home, 535 N. 5th St. Breese, IL 62230, who is serving the family.