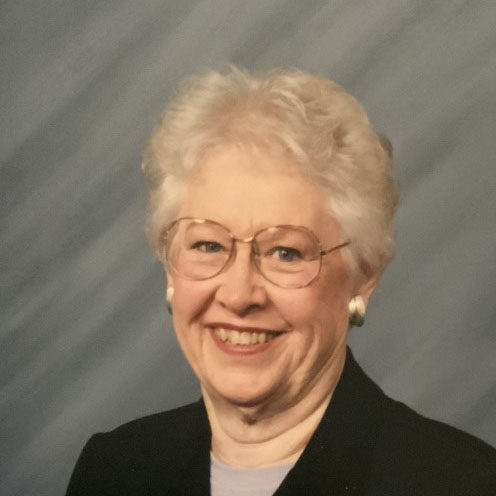 Josephine M. "Jo" Gregson
Service Date

Service Time

Service Location

Holy Family Catholic Church

900 Winchester Ave, Ashland, KY 41101
Full Obituary

Josephine M. "Jo" Gregson, nee Hess, age 89, of Breese, IL and formerly of Ashland, KY, passed away Wednesday, August 25, 2021 at Breese Nursing Home, Breese, IL.

She was born October 16, 1931 in Red Bud, IL, a daughter of the late Herman and Florence, nee Kelly, Hess.

In addition to her parents, she was preceded in death by her husband, Robert Leo Gregson, whom she married on September 2, 1957 in Ruma, IL and who died on September 17, 1986; daughter Vickie Gregson; father-in-law and mother-in-law, Lester and Olivia, nee Wittenaur, Gregson; and brothers-in-law Orville "Buddy" Vogt and Virgil Gregson.

Jo is survived by her daughters Michelle Lippert of Mtn. Home, ID, Cindy (Mike) Klein of Breese, IL, June O'Neill of Fostoria, OH, and Debbie (close friend Jeff Zimmerman) Gregson of Tiffin, OH; grandchildren, Abra (Matt) Dodson, Kylie (Roger) Roscoe, Angela (Gren) Thompson, Katie Klein, Michael Klein, Regan (fiancé Max Everhard) O'Neill, Clayton O'Neill, and Blake (Danni) McCombs; great-grandchildren, Greenlee Dodson, Roger "Trip" Roscoe, Maya and Euan Thompson, and Addison and Dierks McCombs; siblings, Joanie (Art) Ahne of Waterloo, IL, Gerry Vogt of Waterloo, IL, Patty (Don) Stimler of Decatur, IL, Roger (Carol) Hess of Ruma, IL, and Raymond (Gladys) Hess of Gardner, KS; sister-in-law Bernadette Gregson of Hecker, IL; and nieces and nephews.

Jo was a member of Holy Family Catholic Church in Ashland, KY.  She was a homemaker and enjoyed crocheting and traveling.

Funeral Mass of Christian Burial will be Tuesday, August 31, 2021 at 10:00 a.m. at Holy Family Catholic Church in Ashland, KY with V. Rev. D. Andrew Canon Garner, KHS presiding.  Interment will follow at Calvary Cemetery in Ashland, KY.

In lieu of flowers, plants, or other gifts, memorials may be made to Holy Family Catholic Church, Holy Family Catholic School, or Breese Nursing Home and will be received at the church or by mail, Moss Funeral Home, 535 N. 5th, Breese, IL 62230, who is serving the family.