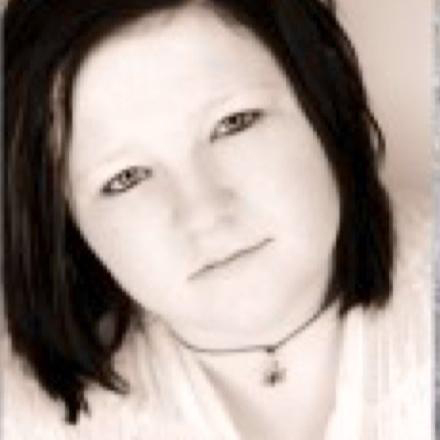 Josie Lee Walker
Visitation Dates and Times

Wednesday, January 15, 2014 5:00-9:00 pm
Thursday, January 16, 2014 8:00-10:00 am

Visitation Location

Moss Funeral Home, Breese
Service Date

Thursday, January 16, 2014

Service Time

10:00 am

Service Location

Moss Funeral Home, Breese
Full Obituary

Josie Lee Walker, 18, of Damiansville, died Sunday, January 12, 2014 at St. Joseph's Hospital in Breese.

Ms. Walker was born November 9, 1995 in Breese, IL to Christopher Walker of Junction City, IL and the late Ann Marie (Toennies) Walker.

In addition to her father, she is also survived by brothers, Dakota "Cody" Walker of Damiansville and Scott Hull of Vandalia; a sister, Katherine Whited of Patoka; maternal grandparents, Rich and Darlene (Wegmann) Toennies of Damiansville; paternal grandparents, Bill and Janie (Quick) Walker of Patoka and Cheryl (Murphy) Walker and Bill Wilkerson of Gulf Shores, AL; aunts and uncles, Christine (Allen) Netemeyer of Damiansville, Bob (Tammy) Toennies of Damiansville, T.J. (Amber) Toennies of New Baden, Lisa (Randall) Williams of Oklahoma City, OK, Laura Walker of Yuma, AZ, Jeffery (Cassie) Huffman of Carlyle, James (Tera) Huffman of Norfolk, VA, Paula (Jason) Copple of Vernon, and Joseph Huffman of Carlyle; and numerous great-aunts, great-uncles, and cousins.

She was preceded in death by her mother, Ann Marie Walker; her paternal grandfather, Tom Toennies; and great-grandparents, Herman and Mildred (Wildhaber) Wegmann, Albert and Mary (Heimann) Toennies, Alphonse and Frances (Fuehne) Toennies, and Lucas and Genevieve (Ballance) Walker.

Josie was a member of the Christian Faith, being baptized at St. Damian's Catholic Church in Damiansville and West Gate Baptist Church in Trenton.

She was a senior at Central Community High School in Breese where she was active on the year book committee and a member of the PCCS (Partnership for College and Career Success). She also volunteered at the Clinton County Humane Society and member of West Gate Baptist Church Youth Group.

Funeral Service will be Thursday, January 16, 2014 at 10:00 am at the Moss Funeral Home in Breese with Levi Hart officiating. Interment will follow in St. Damian's Cemetery, Damiansville, IL.

Visitation will be Wednesday, January 15, 2014 from 5:00-9:00 pm and again on Thursday, January 16, 2014 from 8:00-10:00 am at the Moss Funeral Home in Breese.

Memorials can be made to the donor's choice and will be received at the funeral home.