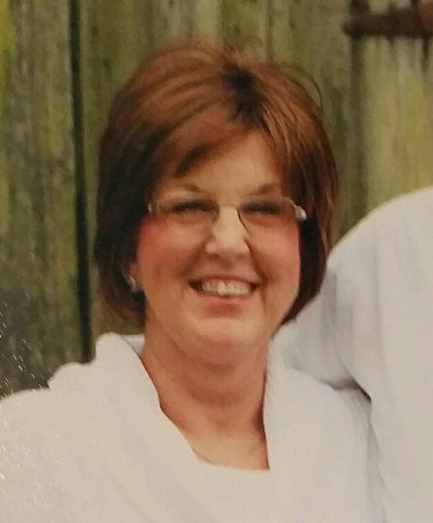 Judy M. Ottensmeier
Visitation Dates and Times

Wednesday, October 14, 2015 4:00-9:00 p.m.
Thursday, October 15, 2015 8:00-9:30 a.m.

Visitation Location

Moss Funeral Home, Trenton
Service Date

Thursday, October 15, 2015

Service Time

10:00 a.m.

Service Location

St. Mary's Catholic Church, Trenton
Full Obituary

Judy M. Ottensmeier, nee Wuebbels, age 58 of Trenton, born February 20, 1957 in Belleville, a daughter of Robert and Patricia, nee Knoth, Wuebbels, died Sunday, October 11, 2015 near Trenton.

Judy received her Associate Degree in Nursing from Kaskaskia College and was the Director of Nursing at Breese Nursing Home. She was a member of St. Mary's Catholic Church in Trenton, participated in Girls on the Run, and was an instructor for Trenton Kids to the Rescue. She loved spending time with her family, especially her grandchildren.

Surviving is her husband, Carl Ottensmeier, whom she married February 21, 1998 at St. Francis Catholic Church in Aviston; her children, Chris Wagoner, Nick Ottensmeier, and Emily Ottensmeier all of Trenton; 2 grandsons, Colsen and Levi Wagoner; her mother, Patricia Ann Albers of Freeburg; her siblings, Cheri Albers and husband Ron of Trenton, Steve Wuebbels, and Peggy Staley and husband Dale of Okawville; her step-mother, Olive Wuebbels of New Baden; step-brothers and step-sisters, Bonnie Vielweber and husband Dennis of Freeburg, Ron Albers of Aviston, Stan Haar and wife Pat of Fairview Heights, and Tina Litteken and husband Chuck of Trenton; her mother-in-law, Rita Ottensmeier of Trenton; and brothers-in-law and sisters-in-law, Gerry Ottensmeier and wife Lori of Trenton, Ron Ottensmeier and wife Terri of Aviston, Roger Ottensmeier and wife Kristie of Trenton, Beth Ann Neudecker and husband Bob of St. Peters, MO, and Nancy Long and husband Mark McClain of Eaton, CO; and numerous nieces, nephews, great-nieces and great-nephews.

Judy was preceded in death by her first husband, Steve Wagoner, whom she married August 7, 1976 at St. George Catholic Church in New Baden, and he died January 24, 1992; her father, Robert Wuebbels, step-father, Gene Albers; a brother-in-law, Brad Kehrer; her father-in-law, Marcellus Ottensmeier, and her former father-in-law and mother-in-law, Donald and Betty Wagoner.

Funeral Mass of Christian Burial will be Thursday, October 15, 2015 at 10:00 a.m. at St. Mary's Catholic Church in Trenton with Fr. Joseph Rascher officiating. Interment will follow in St. Mary's Cemetery, Trenton.

Visitation will be Wednesday, October 14, 2015 from 4:00-9:00 p.m. and again on Thursday, October 15, 2015 from 8:00-9:30 a.m. at the Moss Funeral Home in Trenton.

Memorials can be made to her Children's Education fund or to Hospice of Southern Illinois and will be received at the funeral home.