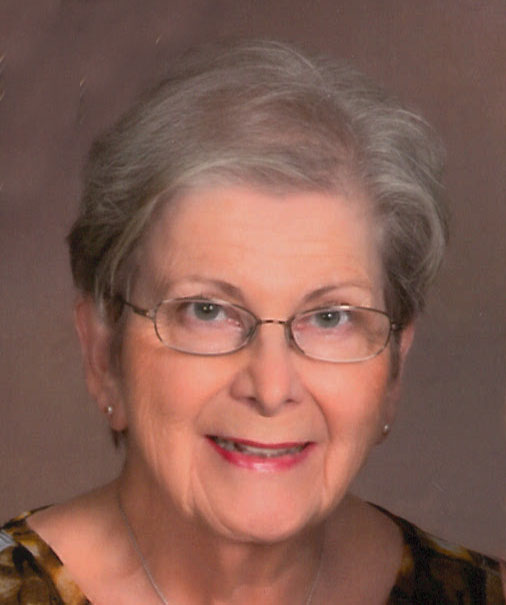 Julia Ann Maue
Visitation Dates and Times

Monday, June 6, 2016 4:00-8:00 p.m.
Tuesday, June 7, 2016 9:00-10:30 a.m.

Visitation Location

Moss Funeral Home, Breese
Service Date

Tuesday, June 7, 2016

Service Time

11:00 a.m.

Service Location

St. Dominic Catholic Church, Breese
Full Obituary

Julia Ann Maue, age 74 of Breese, born August 13, 1941, a daughter of the late George and Lillian, nee Wienker, Niebur, died Friday, June 3, 2016 at St. Joseph's Hospital in Breese.

In addition to her parents, she was also preceded in death by a brother, Virgil Niebur; a sister, Rita Feldmann; father-in-law and mother-in-law, Joseph G. and Sophia, nee Hollenkamp, Maue; and sisters-in-law and brothers-in-law, Dolores Niebur, Ray Haselhorst, John Timmermann, Stan Feldmann, Ann and Eugene Langhauser, Eugene and Mary Maue, Vera Maue, Vincent Huelsmann, Gregory Maue, Joseph C. Maue, Aloys and Dolores Maue, and Ralph Beckmann.

Surviving is her husband, Donald Maue of Breese, whom she married May 10, 1960 at St. Dominic Catholic Church; her children, Bradley (Michele) Maue of Breese, Denise (George) Timmermann of New Baden, Donna (Kevin) Heckenkemper of Albers, Cheryl (Heath) Whiteside of Barnhart, MO, and Angela (Douglas) Sabo of Carlyle; 12 grandchildren, Paige and Blake Maue, George William (Jamie), Jared, and Jenna Timmermann, Devin (Lauren), Alex, and Austin Heckenkemper, Lily Masterson, Mason Whiteside, Sophia and Wade Sabo; 3 great-grandchildren, Bryce Timmermann, Owen and Perry Heckenkemper; a brother-in-law and sisters-in-law, Harold Maue of Damiansville, Bernice Huelsmann of Trenton, Irene Maue of Breese, Jeanette Beckmann of Germantown, and Mary Ann Maue of Breese; and numerous nieces and nephews.

Julia retired as a Medical Records Clerk from St. Joseph's Hospital in Breese and was a member of St. Dominic Catholic Church and Altar Sodality and the Breese Historical Society. She enjoyed scrapbooking, camping, traveling, and most of all spending time with her grandchildren.

Funeral Mass of Christian Burial will be Tuesday, June 7, 2016 at 11:00 a.m. at St. Dominic Catholic Church in Breese with Fr. Patrick Peter and Deacon Linus Klostermann presiding. Interment will follow in St. Dominic-St. Augustine Cemetery in Breese.

Visitation will be Monday, June 6, 2016 from 4:00-8:00 p.m. and again on Tuesday, June 7, 2016 from 9:00-10:30 a.m. at the Moss Funeral Home in Breese.

Memorials may be made to Celtic Hospice, ALS Association, or to the St. Joseph's Hospital Hospice Room and will be received at the funeral home.